10 Food Destinations That Should Be On Your Bucket List
You want to travel but you're not sure where to go. Let your love of food and palate be your guide, it will take you to some of the world's most fascinating food destinations that go beyond the call of culinary excellence.
1/10Bangkok
Our neighbours to the north offer foods beloved by many, Malaysians included. If you haven't been yet, the Thai capital's impressive range of excellent foods, from delicious and affordable street foods to Michelin starred meals and some of the best restaurants in Asia, is just one of the many reasons people flock from all corners of the globe to Bangkok. With only a two hour flight from KL, it's incredibly easy for us to take a quick trip and be indulging in a plate of pad thai or som tam in no time. Should you decide to do a food tour of Bangkok, take a look at our handy guide on the best dining spots in the city.
2/10Osaka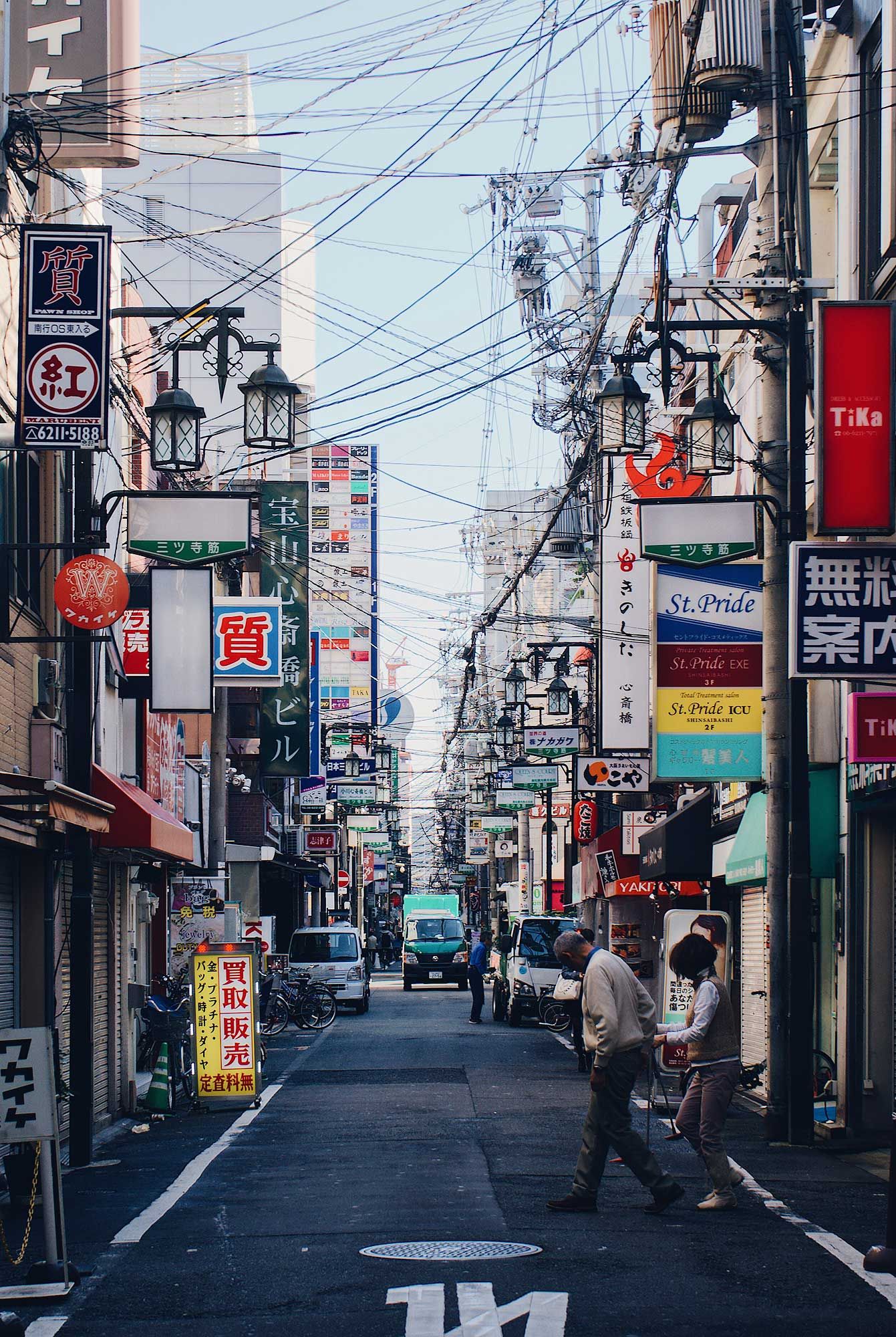 Known for its exciting nightlife and hearty street food, we're looking at you okonomiyaki, yakisoba and takoyaki, Osaka city is a booming food destination. Whether you're looking for high grade Kobe beef at the famous Kuromon market or looking to dine on world-class sushi, Osaka has it all. It's hard to find bad food here and while it may seem daunting to pick places to dine at given the city's seemingly endless list of restaurants, our recommended food guide will point you in the right direction.
3/10Paris
Think gastronomy and there's a huge possibility images of fine Parisian restaurants will flash in your mind's eye. And there's good reason for that, Paris is home to many delicious bakeries, patisseries, chocolatiers, restaurants and everything in between. And it's not just Michelin star meals that attract visitors to this food mecca, it's also a place where you can soak in the beauty of the city's energy while munching on buttery flaky croissants and a cup of coffee. As if that's not enough, virtually almost any city in France is famous for some kind of food, something our food guide will ready you for.
4/10Rome
If you love Italian food, there's little doubt that you need to take a trip to Rome, the melting pot of Italian cuisine beloved the world over. Get reacquainted with iconic foods like pizza and pasta at establishments that have stood the test of time, seep in the sights of The Eternal City whilst enjoying gelato or try something you've probably never had in your life – Jewish Roman food. Find where to have all this in our recommended dining guide to Rome.
5/10Seoul
If bright lights, long city nights, fried chicken and beer sounds like something up your alley, Seoul is littered with hundreds of quality eateries dedicated to this food phenomenon. Visit the bustling seafood markets, hop around hip cafes, try temple food and brush up on your Korean street food knowledge, all while basking in the many districts around Seoul that each has their own vibrant personality. If you're worried about looking out for pork-free restaurants during your trip to the South Korean captial, our handy guide will give you an idea on how to navigate your way through the city.
6/10Manila
Filipino cuisine may not be well exposed here in Malaysia but the truth of the matter is that it's a cuisine that is a rich amalgamation of local, Asian and global influences. Lechon, or spit-roast pork, is a must try when in Manila, and so is sinigang, a sweet and sour stew that will take your tastebuds for a ride. Learn how to navigate the busy Manila food scene with our Food Lover's Guide to the city.
7/10Hanoi
The fascinating mix of Vietnamese cuisine with Chinese and French influences is part of the charm of Hanoi, Vietnam's capital. Look past the obvious must-haves such as pho, banh mi and the fantastic coffee, and you'll find gems such as mien xao luon, stir fried glass noodles with deep fried eel, or nem chua be, crispy crab rolls. If you're thinking about taking a trip, our Food Lover's Guide to Hanoi will definitely come in handy.
8/10Los Angeles
The rise of Los Angeles as one of America's most exciting food destinations can be attributed to its rich diversity of cultures and cuisines. You have Mexican restaurants flourishing alongside Southeast Asian eateries, giving the famous American city a level of variety we enjoy here in Malaysia. Besides the city's famous sights and big Hollywood celebrity endorsement, our food guide will give you more than enough reasons to pay this place a visit.
9/10London
From world famous celebrity chefs to critically acclaimed restaurants, London is undoubtedly a global gastronomy haven. Already popular as a tourist destination for Malaysians, the city continues to offer exciting contemporary restaurants that builds upon the city's vibrant multiculturalism without losing its own identity. Whether you're there for a short stopver or there for a week, our 24 Hours To Dine guide can give you a few leads.
10/10Melbourne
Although cut off from the rest of the world on its own continent, Australia has managed to grow into a food destination in its own right. The artsy city of Melbourne is a prime example of this, featuring world-class cafe culture, cocktail bars and food festivals that we can learn a thing or two from. The beauty of of Melbourne's food scene is that it's also scattered around the city and its outer neighbourhoods, giving you the opportunity to discover the city beyond just its city borders. For must-visit downtown food institutions however, check out our 24 Hours To Dine guide.