10 Ways Anthony Bourdain Impacted Malaysia & The World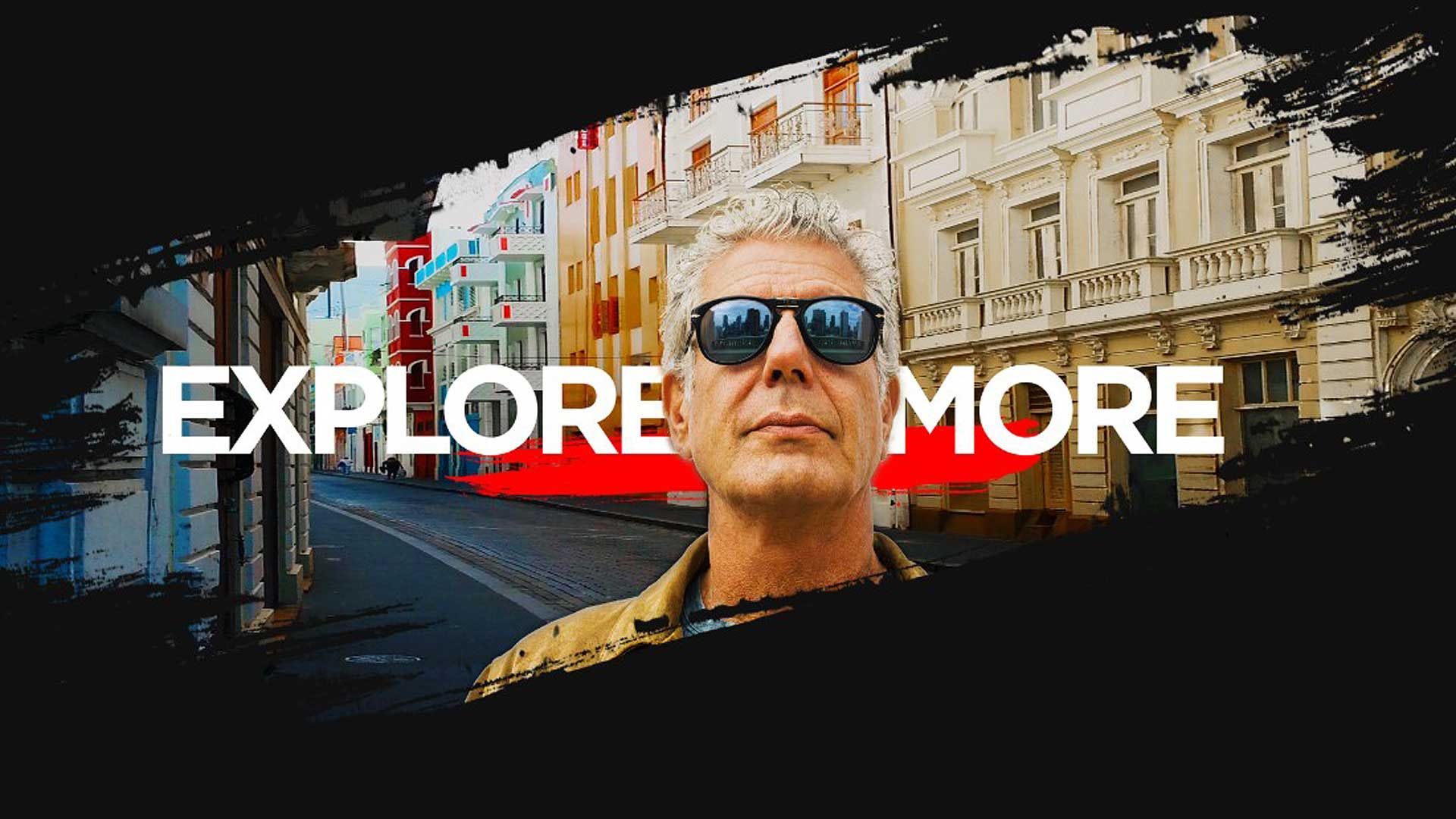 We pay homage to the late chef, author, TV host and producer by taking a look at how this frank individual made travelling and eating so exciting
This story was originally published on June 12, 2018 and updated on June 9, 2021
A new documentary chronicling the life and career of Anthony Bourdain entitled Roadrunner: A Film About Anthony Bourdain has just released its trailer, reigniting interest in the famous chef-traveller who passed away on June 8, 2018. The film is directed by Morgan Neville, who won an Oscar and a Grammy for his music documentary 20 Feet from Stardom. Neville's new film on Bourdain, the adventurous eater who became world famous for his Emmy-winning Parts Unknown and No Reservations shows, will have its world premiere at Tribeca Film Festival on June 11 before arriving in theatres and on HBO Max in July.
See also: The Best Asian Cities For Food, From Kuala Lumpur To Kota Kinabalu
1/10 He told the world how great Malaysian food really is
Bourdain's No Reservations came to Penang to film episode nine of their eighth season. In it, he tried Line Clear's famous nasi kandar and Air Itam's asam laksa, praising both outlets for their full-on flavour foods and letting everyone outside of Malaysia know how first-rate our culinary scene really is.
2/10 He wanted to bring together the world's best foods
While he enjoyed Penang's spicy-sour asam laksa, it was the Sarawak version that stole his heart. He loved it so much that he even wanted to include it in his big New York food market project that would see a collection of the world's greatest foods. When asked why he wanted to create the now unfortunately abandoned project, National Geographic quoted him as saying that it was "pride and envy. I've always been bitter that we don't have the kinds of hawker centres that Singapore, Kuala Lumpur, and Hong Kong have."
3/10 He revealed the culinary world's underbelly
Back in 2000, Bourdain wrote a collection of short stories that served as his memoirs, all while giving readers a look at what goes on behind-the-scenes of a restaurant. It was a hit, propelling him to fame and giving millions of readers an entertaining look at the the good, the bad and the ugly of the culinary world. Because of his success as an author, Bourdain went on to publish a total of 12 books before his passing.
4/10 He revealed how kitchen culture could be shockingly brutal
Early in his career, Bourdain revealed that he had went through all sorts of trials and tribulations as he moved from kitchen to kitchen. From addiction to drugs to dealing with obnoxious and difficult individuals at work, he showed us a glimpse into a world that not many people knew could be so tough.
See also: Inside The World Of Acclaimed Taiwanese Chef-Restaurateur André Chiang
5/10 He made travelling for food sexy
With his quippy remarks and observational acuity, Bourdain was as entertaining to watch as he was to listen, famous for his shows No Reservations, The Layover, and Parts Unknown. He gave us witty comments on food he loathed, glorified and made famous foods we had never heard or seen, and made us want to follow in his footsteps and visit new places to eat. For this, he won three Emmys and a Peabody award.
See also: 3 Chefs & Restaurateurs Reveal The Nicest Thing Customers Have Done For Them
6/10 He taught us why we should try foods like sea urchin
Bourdain famously declared Tokyo as the city he'd prefer to "die mid-meal", pronouncing his love of yakitori, ramen, sushi, including sea urchin, and many more delicacies around the globe that have since become popular eats thanks to his influence. Other not-so-celebrated items that he dared us to try? Seal's eyeballs and sheep's testicles.
7/10 He made genuine friends wherever he went
In 2015, Bourdain and the crew of Parts Unknown revisited the Rumah Entalau longhouse in Sarawak as part of a promise he made back in 2005 when he was filming for No Reservations. Those who watched either episodes could feel Bourdain's genuineness when it came to mingling with the locals and making friends. This is true of his character, where after his death, friends he made around the world during his travels expressed their sorrow at the passing of their dear friend.
8/10 He wasn't afraid to bash foods he disliked
Bourdain was also unapologetically vocal about foods he didn't like. Even as a frequent traveller, he was quoted on Time magazine a few years back saying, "No one has ever felt better after eating plane food. I think people only eat it because they're bored. I don't eat on planes. I like to arrive hungry." When he really needs to eat during long-haul flights, he would load up on cheese and red wine.
9/10 He was incredibly honest
His frank demeanour about his thoughts on new foods and reflections he had in and out of the culinary world were also sincere, which is one of the reasons why he had such a way with words and an impact on his audiences.
10/10 He put the spotlight on underrated cuisines
Besides already publically displaying his love for Malaysian food, he's uncovered amazing food places like Uruguay, the Philippines, Vietnam, Iran, and more. In an interview with National Geographic, Bourdain touches on Uruguay as a still undiscovered haven for food.
"Uruguay is an underrated destination. Montevideo in Uruguay—that's to a great extent undiscovered. Everyone from Argentina knows how cool it is because they fill the place up during the season, but other than them, the rest of the world has yet to catch on. It's a very laidback place, the people are really nice, the beaches are incredible, and there's great food," he said.