10 Yakitori Restaurants To Turn Dinner Into A Winner
What's not to like about meat and vegetables skewered on a stick that's grilled to perfection over a charcoal fire? Grab a few friends, crack open a bottle of sake and indulge at one of these 10 yakitori restaurants that will satisfy your hunger for Japanese grilled meats.
1/10 Sumi-Ka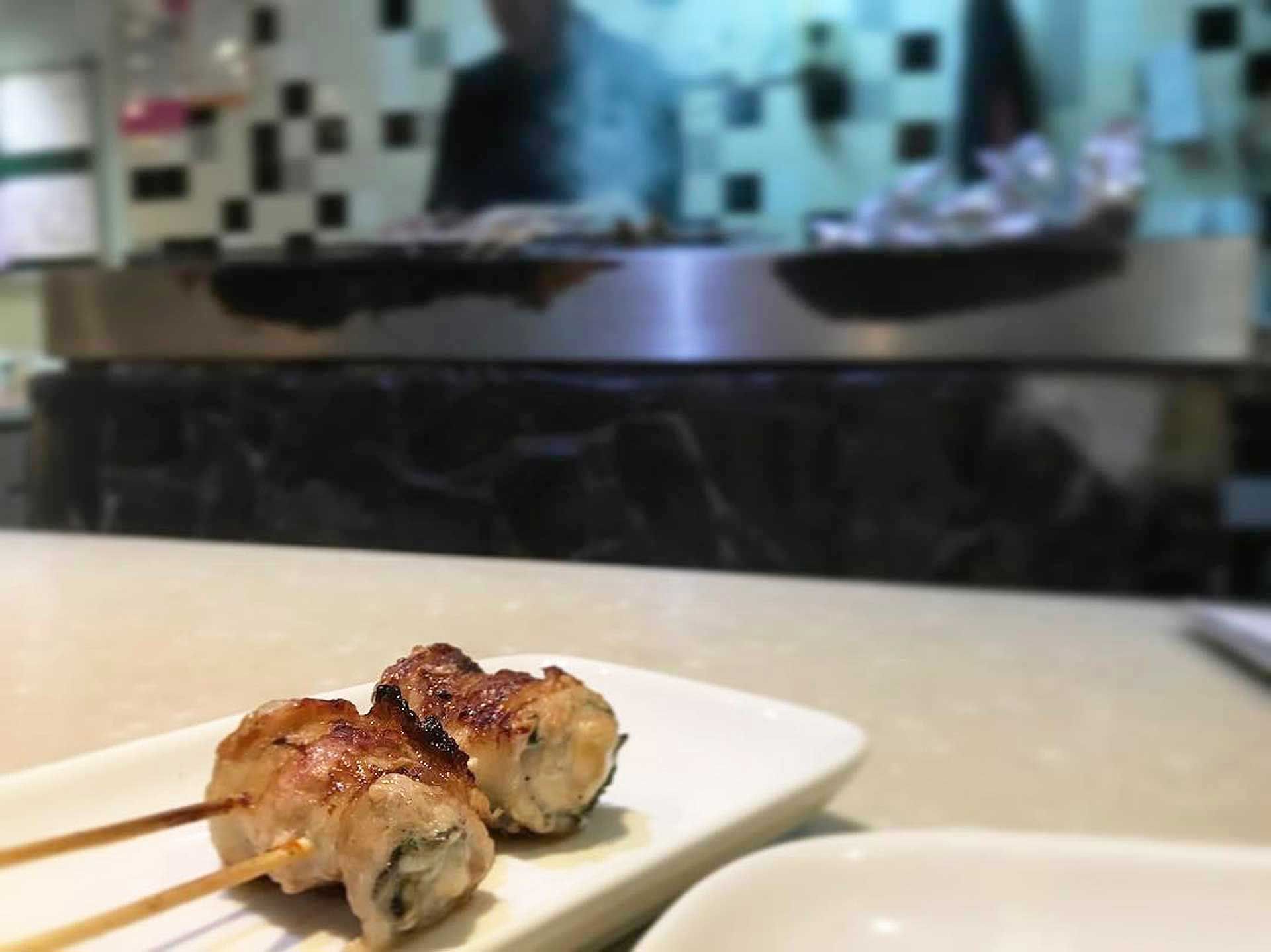 We start off with the most well-known izakaya on the list, Sumi-Ka in SS15. Loved by both locals and Japanese, the restaurant offers Nagasaki-styled yakitori cooked by a respected Japanese master. Expect skewers priced a little on the high side, but what you get in return is authentic and incredibly delicious flavours that will most likely turn you into a loyal fan, just like the rest of us.
Although the restaurant has a very low-key online presence, you can find out more about the popular restaurant on Facebook.
2/10 Toridoki
Located in Sri Hartamas, this yakitori joint also serves kushikatsu, Osaka-style skewers that breads and deep fries the meat and vegetables. The restaurant only focuses on chicken (sorry pork and beef fans), but does every part of the bird extremely well. If other members aren't in the mood for skewers, there are also other tasty alternatives, like sukiyaki and oyakodon. Free valet parking is also an added bonus.
Check out the restaurant's website for more information.
3/10 Maruhi Sakaba
Another crowd favourite, Maruhi Sakaba serves delicious yakitori at a somewhat affordable price. Popular hits include pork belly and chicken wing skewers to go alongside a bowl of fluffy white Japanese rice topped with a fried egg (highly recommended). Located in Plaza Faber, Taman Desa, the restaurant is run by a successful Japanese F&B entrepreneur, but the staff that runs the kitchen aren't Japanese; still managing to handle the grill well enough to draw in recurring Japanese expats.
Find out more here.
4/10 Tabetomo
Combining the words for eat and friend, this yakitori eatery at Plaza Batai is the sister restaurant of popular sake bar Nomitomo. Focusing on Izakaya eats, diners can look forward to more than just skewers of beef, chicken or pork. One of their signatures include gyukatsu (beef katsu), as pictured above, where diners can cook the crisp breaded slices of beef on a small hot plate to their optimal doneness.
Learn more about the restaurant on their website.
5/10 Torii
Just a few doors down from Tabetomo in Plaza Batai, Torii is a Malaysian born pork-free yakitori restaurant with a focus on premium ingredients and Japanese whiskies. Run by locals, expect Japanese yakitori with a touch of influences from other cuisines. Torii also offers rice bowls, pastas, Japanese tacos, and one of the widest range of Japanese whiskies you can find here in KL.
Head over to their Facebook page to learn more.
6/10 Butaya Izakaya
Another homegrown yakitori eatery, this non-halal Sri Hartamas restaurant aims to recreate the look and feel of a Japanese izakaya, complete with adornments on the wall. While alcohol and skewered meats are in no short supply here, Butaya also serves a wide range of Japanese foods like tonkatsu and tamagoyaki, to name a few. While not exactly specialists and more of a jack of all trades type of izakaya, the restaurant's cozy atmosphere and neighbourhood feel has its own charm.
Discover more at their Facebook page.
7/10 Kushiage Kinme
At the recently rebranded fourth floor of Lot 10, J's Gate Dining has brought a wealth of Japanese restaurants from Japan to set up shop in KL. One of them, Kushiage Kinme, is a kushikatsu speciality joint focusing on breaded skewers, offering more than 30 types of skewers to mix, match and pair with rice and glasses of beer. Diners can also expect set menus for lunch and dinner.
Find out more at their Facebook page.
8/10 Touan
Mixing things up a little, Touan over at Isetan The Japan Store's luxury dining floor called The Table features both yakitori and robatayaki skewers, with the latter offering a slightly different cooking method to serve you different types of grilled meats that are equally as tasty. Sushi, rice bowls, sukiyaki and seafood are all also up for grabs.
Discover more at their Facebook page.
9/10 Toritama
From Tokyo to KL, Toritama over at Solaris Dutamas is another chicken specialist yakitori restaurant, featuring a diverse menu of all things fowl. From meatballs, liver, kidney, heart and more, diners should try to dine at the grill bar for the ultimate experience. And don't be afraid to ask the waiter to recommend a bottle of a sake to make the evening all the better.
You can find out more info at their Facebook page.
10/10 Chitose
Hokkaido style grilled skewers come to KL, with a restaurant that boasts a selection of imported draft beers, sake and shochu to pair with your food. Also located in Solaris Dutamas, the restaurant also serves up sides such as udon, unagi and fresh seafood to complete the experience.
See what they have on offer at their Facebook page.