24 Hours To Dine: 10 Places In France To See (Michelin) Stars
It's a simple premise: if you only had 24 hours to dine in a destination of your choice, where would you go and what would you eat? Avid traveller and gourmand Cherry Koh shares her 10 must-go places when visiting one of the most respected food destinations on the planet, France.
1/11 Cherry Koh
Traveller, foodie and fashion lover, Koh is the PR and Advertising Manager for Moët Hennessy brands in Malaysia.
If she had only 24 hours to dine at a destination of her choosing, she would pick France for its food diversity in terms of "produce, cooking technique, seasonality of ingredients and provincial cuisine".
As one of the top food destinations in the world, it's hard not to see why Koh loves France and its culinary heritage.
Here is her ambitious 24 hour plan to eat as much as she can if given a day's worth of time:
2/11 Breakfast – La Mère Poulard, Normandy
A famous restaurant at a hotel on Mont Saint-Michel that dates back to 1879 is Koh's go-to choice for breakfast. While it doesn't bear any Michelin stars, it's a restaurant that has seen its fair share of celebrity diners.
She opts for the lobster omelette, citing "the joy of watching her meal being cooked over a fireplace in copper bowls and the wonderful aromas" just some the reasons she keeps going back.
According to Koh, the omelette has a texture that almost resembles a souffle, with a rich egg flavour that doesn't get lost despite the presence of lobster. In her own words, "totally worth coming here for."
3/11 Late Breakfast – Les Deux Magots, Paris
"With the best croissants in Paris, this will be my first stop at every trip I make to the city," says Koh.
Les Deux Magots opens its doors from 7:30AM to 1:00AM and is one of the oldest cafés in Paris, dating back to 1812.
Full of history and cultural significance, Koh recommends ordering a generous serving of flaky and buttery croissants (one won't be enough) alongside a plate of sunny side up and bacon as well as a cup of café au lait to round out the meal.
Of all the place she's eaten the pastry, Koh argues that no other croissants can ever come close to Les Deux Magots'.
4/11 Lunch – Le Petit Nice Passedat, Marseille
Another famous restaurant attached to a hotel, this 3 Michelin star venue gets top marks by Koh thanks to its stunning views and serving "the best bouillabaisse in the world" by one of France's top 10 chefs – Gerald Passedat.
"Having taken over the business and property from his father (who's also a chef), Passedat's clever use of local fish, seafood and seaweed makes me want to return here for lunch. And that stunning Mediterranean sea view!" says Koh.
5/11 Lunch #2 – Le Frank Restaurant, Louis Vuitton Foundation, Paris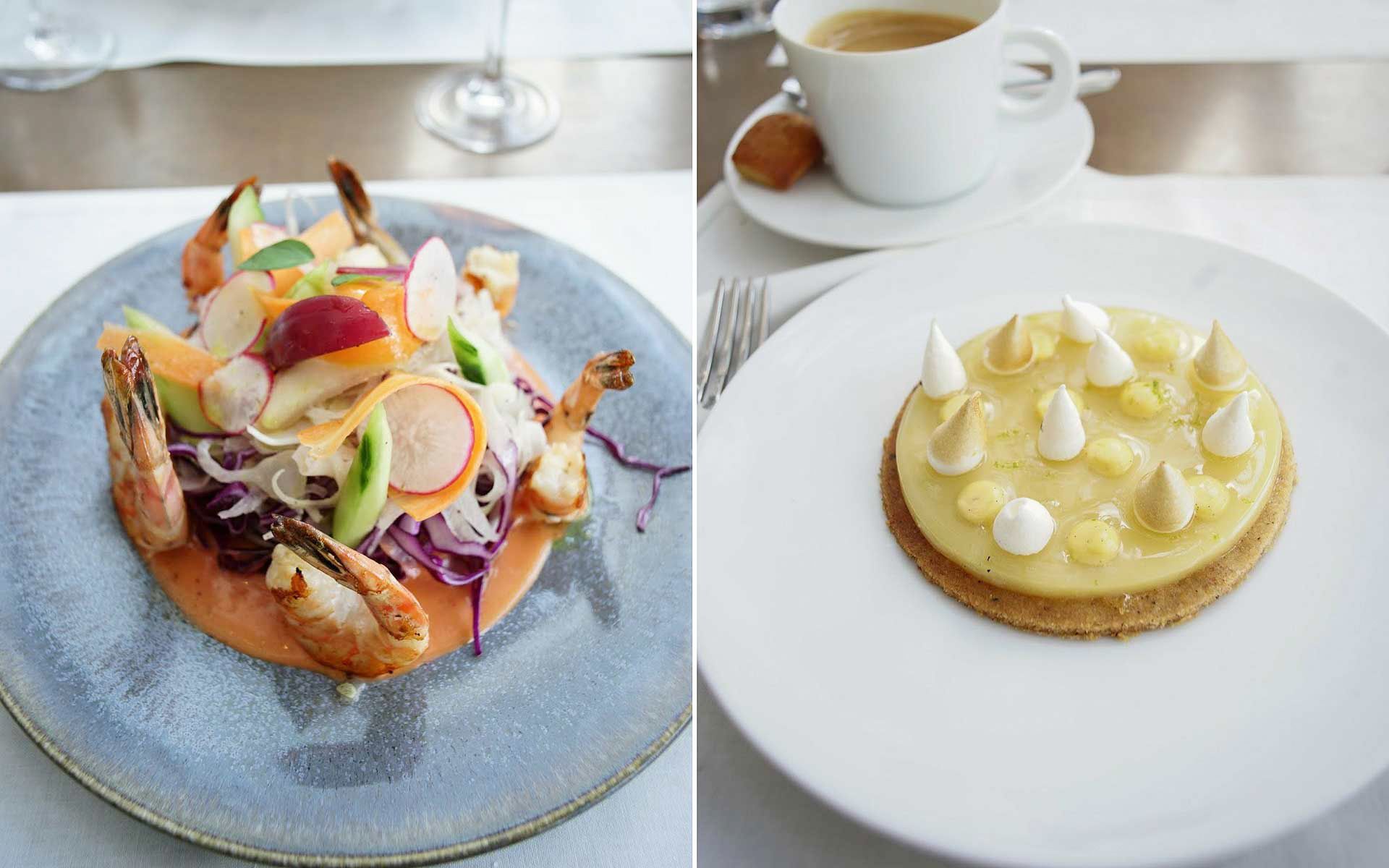 Koh's second option for lunch is a combination of charred sea prawn salad and lemon tart, paired with Ruinart's rosé champagne, at Le Frank restaurant, run by Jean-Louis Nomicos, an accomplished Michelin-starred chef.
After admiring art installations, a light, clean and delicious salad and a zesty lemon tart gives her the energy she needs to get back on her feet.
If you're looking for a dining destination with more than just fine French food, this is the place to go.
6/11 Lunch #3 – Chez Francis, Paris
"With an excellent selection of oysters and a view overlooking the Eiffel Tower, Chez Francis is a great place to go after shopping at Rue de Montaigne," says Koh.
She recommends ordering a bouquet of Fine de Claire and Belon oysters to go with champagne for a guaranteed good meal. Top it off with crispy butter fried sole fish and you've got a simple yet deliciously French meal to keep you going until your next meal.
7/11 Early Dinner – Le Comptoir, Paris
Operated by the father of bistronomy and celebrity chef Yves Camdeborde, Le Comptoir is attached to Hôtel Le Relais Saint-Germain.
Koh explains that would-be diners that would like to book a table on weeknights will require a reservation months in advance. To balance this, the establishment doesn't do reservations on weekends, so it's really up to one's patience and luck if they would like to dine at the restaurant.
"Order the pied du porc (pig's trotter) to go with a selection of wine by the glass," she recommends.
8/11 Dinner – La Tupina, Bordeaux
"When in Bordeaux, drink a glass of bordeaux! Cheval Blanc is an excellent choice," Koh says,
Head over to La Tupina, which she calls an "institution" in town, and order the roast chicken and hand cut chips fried in duck fat for a memorable meal.
If you're looking for something sweet to end the meal, order some canele, a pastry originating from the region, to round out the experience.
9/11 Dinner #2 – Paul Bocuse, Lyon
"The father of nouvelle cuisine, Bocuse's reastaurant should not be missed when in Lyon, the Gastronomy capital of France," says Koh.
His recent passing early this year shock the culinary world, but his restaurant still lives on as a tribute to the gifted gourmand. Bocuse's quirky 3 Michelin star restaurant named after him is another one of Koh's must-visit places.
Follow her recommendations and order the traditional Lyon quenelle of pike with crayfish in Nantua sauce, mussels soup with saffron pistils and her favourite dish that happens to be the restaurant's signature, Bresse chicken cooked in pig's bladder with truffles.
10/11 Dinner #3 – La Tour d'Argent, Paris
Why come here? According to Koh, the restaurant serves "the one and only famous roast duck served with a reduction made from the crushed bones of the bird", making for a truly memorable and flavourful dining experience for any fan.
La Tour d'Argent also boasts a wine list that's 9kg in weight and a wine inventory that's the largest in Paris. Now, that's saying something.
"This is the restaurant that inspired my favourite cartoon, Ratatouille. Its famous duck of is also numbered and you will receive a postcard bearing the number of your duck!" she adds.
11/11 Supper – L'atelier de Joël Robuchon, Paris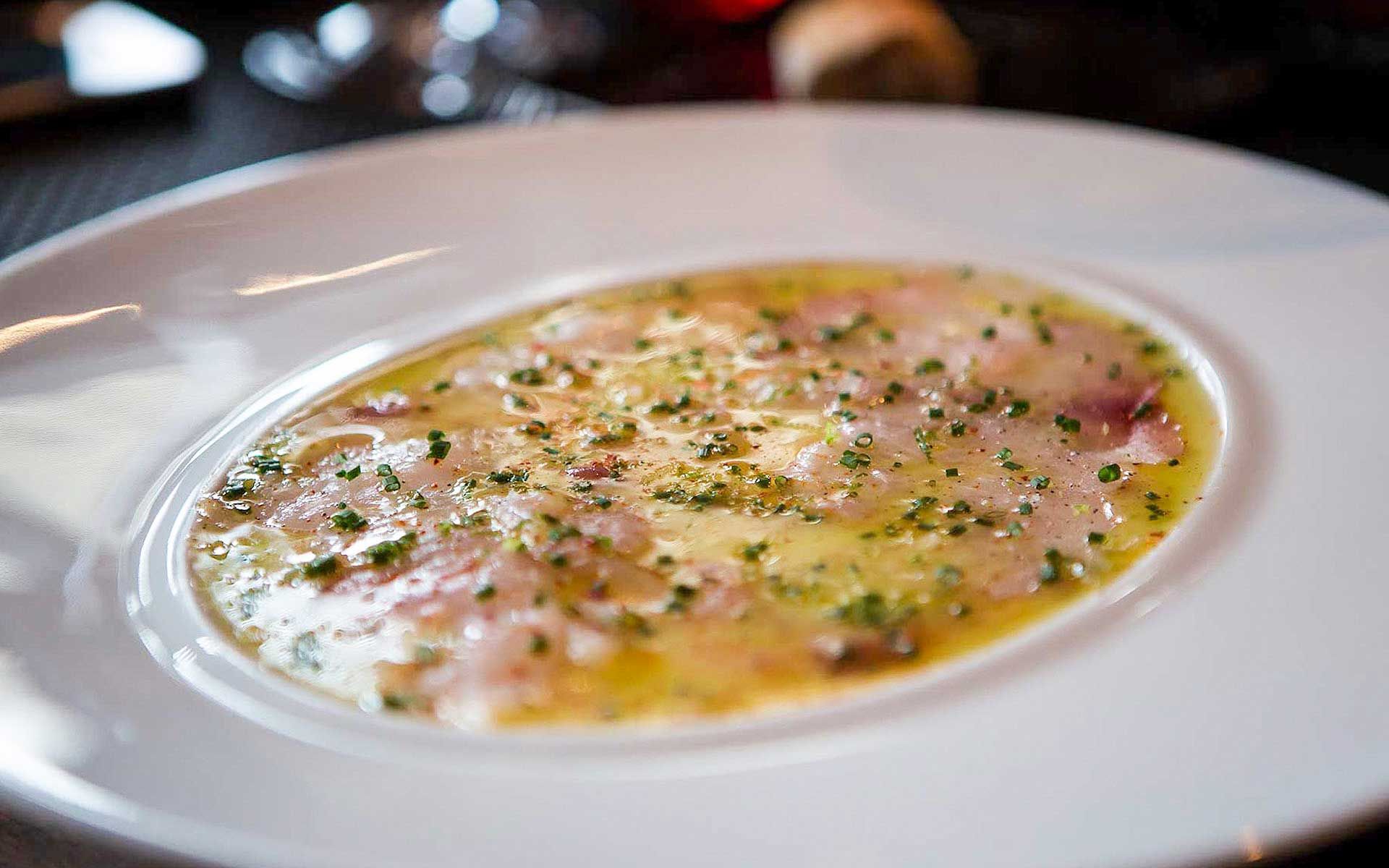 If she still has space to spare before the end of her 24 hour food marathon, Koh recommends heading over to L'atelier de Joël Robuchon, another landmark establishment, for small plate bites.
"With a casual and comfy seeting, it's a good late night hang out spot. Especially with a open kitchen concept," says Koh.
Dinner service is from 6:30PM to 12:00PM, and with the Robuchon seal of approval, you can be sure that this 2 Michelin star "workshop" to French cuisine will be a great place to sample some exquisite dishes.