A Hearty Lebanese Feast At Mandarin Oriental Kuala Lumpur, To Spice Up All Appetites
Promotion: August 8 - 12 2018 (Expired)
Let Chef Ali El Bourji from Dubai's Atlantis, The Palm, satiate your cravings for Lebanese flavours in a promo at Mosaic, Mandarin Oriental KL, from now till August 12.
Mixed grill, jewel-toned salads and aromatic sweets rein supreme, in a Lebanese food adventure happening at Mosaic, Mandarin Oriental Kuala Lumpur, from now through the weekend.
Guest Chef Ali El Bourji is set to stir the dining scene from August 8-12, 2018, with decadent and authentic classics in a buffet spread featuring Middle Eastern signatures, from fresh mezzeh to delicate confectioneries.
Culinary highlights to look out for include a Lebanese Fattoush Salad of tomato, capsicum, pita and greens tossed in a vinaigrette of apple vinegar, pomegranate molasses and olive oil, delicate creamy hommous, Cheese Rekakat; a deep fried filo dough stuffed with Akawi cheese and shallots, crispy deep fried falafels, and a line up of mixed grill featuring all manners of lamb to marinated char-grilled shish Taouk chicken.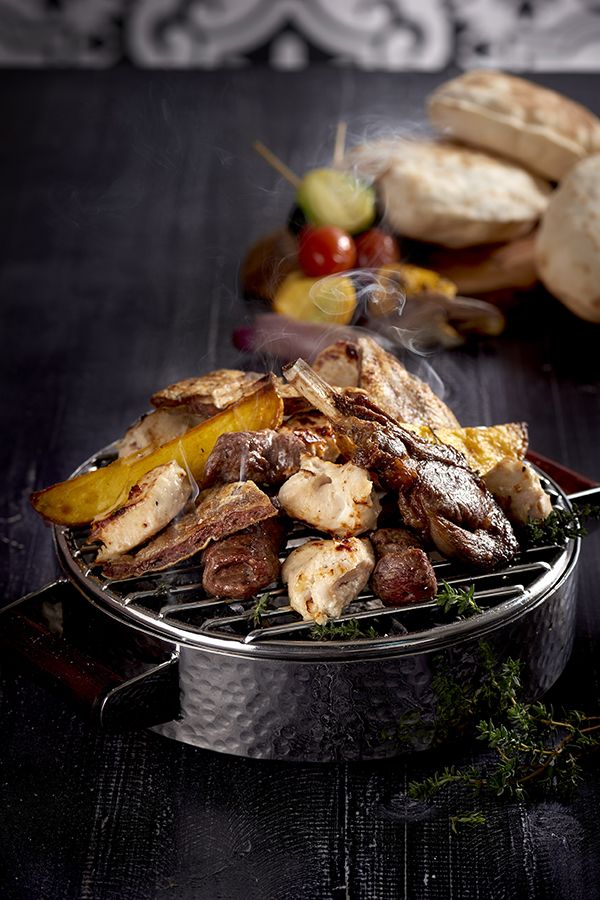 Fans of whole grains will dig the Ouzi rice of nut-and raisin-studded minced lamb, chicken and rice baked in a puff pastry – or the Pescatarian Fish Sayadieyhof prawns, fish, rice and spices, or even a vegetable-studded Maklouba bil Lahem; a glorious union of lamb, eggplant, carrot, tomato and Arabic spices.
No Middle Eastern meal is complete with the sweets. Surrender to fine Lebanese delicacies, in particular the Ashtaliawith dates and coconuts, or a creamy Mafroukeh swathed in crushed pistachio, rose and orange blossom water. Or perhaps, a naughty morsel of the Znoud Al Sit; deep-fried filo dough pastry with special cream and syrup drizzle.
Chef Ali honed his culinary skill from Le Meridien Dubai and Sheraton Deira, before joining Atlantis, The Palm in 2008 as its executive Oriental Head Chef.
Lunch is priced at RM168 per head, whilst dinner is priced at RM198. For reservations, call 03-2179 8881 or email mokul-mosaic@mohg.com.