A Taste Of Home: Ng Tzer Tzun On His Favourite Eats In Malaysia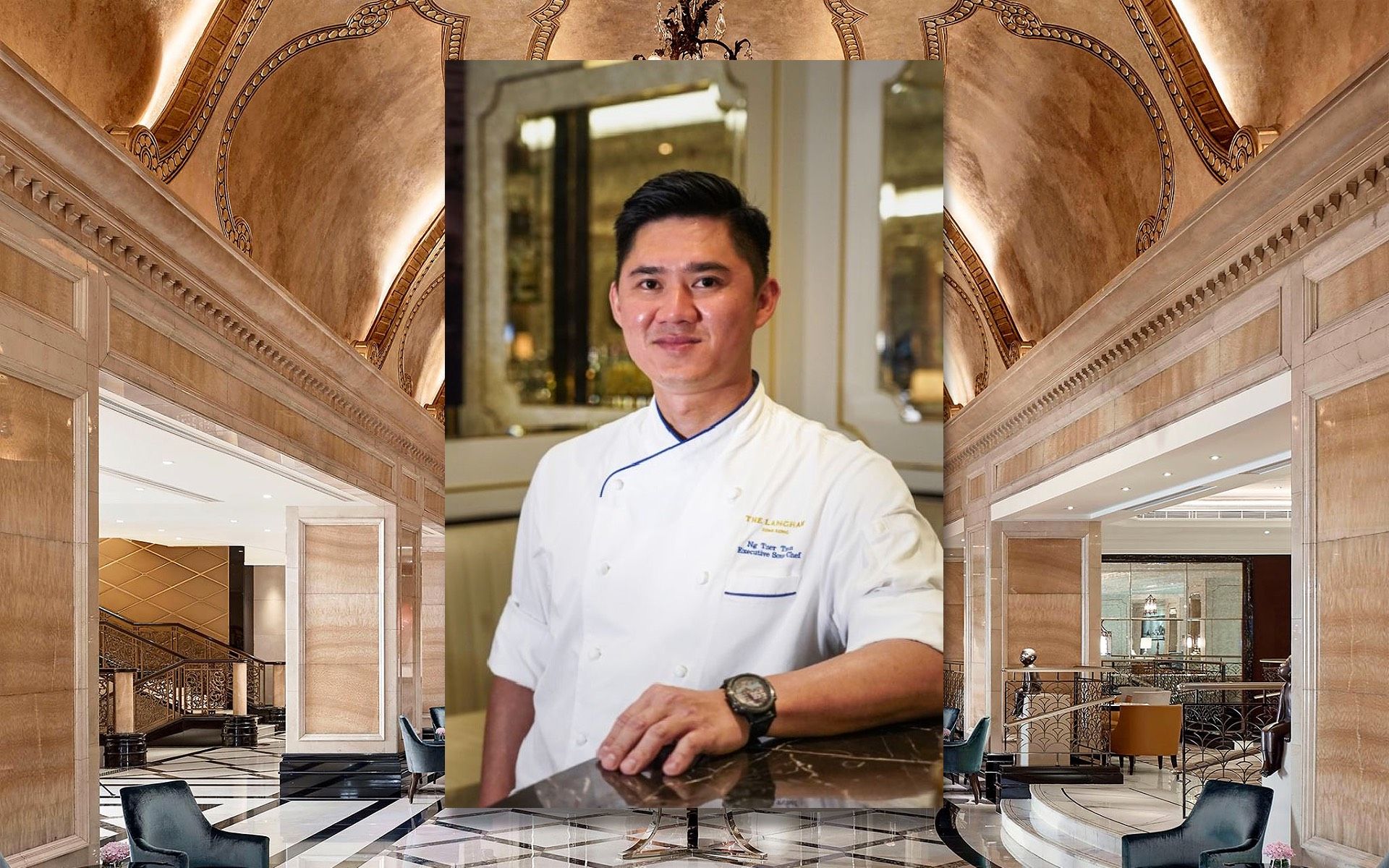 Leading up to the launch of a new Malaysian menu at The Langham, Hong Kong, Chef Ng Tzer Tzun discusses his favourite flavours from his hometown of Kedah and beyond
Currently executive sous chef of The Langham, Hong Kong, Chef Ng Tzer Tzun hails from Kedah and has worked all around Asia, specifically in Singapore, the Philippines and China. Ng strives to elevate traditional Malaysian recipes with his own creations, which include Wagyu Beef Rendang with Nasi Lemak and Lobster Laksa.
We speak to the Kedah-born chef about his favourite haunts in Malaysia, from a Nyonya restaurant to a snooker club he owns with his primary school friends.
What food and drinks do you miss the most when you're away from Malaysia?
The food I miss the most is my mother's cooking. She is very good at cooking and never repeats the same dishes as lunch for dinner. My mother inspired me to pursue a professional career in the culinary arts. My favourite dish of hers is vinegar pork leg, which is best enjoyed with rice—I can always eat three whole bowls whenever she cooks this dish!
See also: Chef Darren Teoh Of Dewakan: Mum Has Been More Of A Support Than I Give Her Credit For
What is the first dish you eat when you return to Malaysia?
Gan lao mian, a type of dry noodles, is the first dish I eat whenever I return to Kedah in North-West Malaysia. There are different kinds of noodles in Malaysia, however my favourite is specific to Kedah, whereby the noodles are served with shredded chicken, sliced garlic, chilli, and mixed sauces and spices.
What are your favourite Malaysian restaurants for casual dining and special occasions?
For something casual, I adore ikan bakar (charcoal-grilled fish), which has a 70-year history in Kedah. The locals use fresh fish caught off the coast, and grill it with chilli sambal, which gives it a truly authentic flavour.
For fine dining, The Legend Nyonya House in Penang is on the top of my list, as they provide excellent traditional Nyonya cuisine with unbeatable service in an exquisite building. The food is always presented beautifully, which I consider important.
If you have guests with you, where do you go to give them a real taste of Malaysia?
Any local hawker stall; there are around 20 to 30 in my hometown. You can also talk to the stall owners, who are always happy to share their cooking experiences. I have learnt a lot about cooking and life from chatting with these veterans, and have become friends with many of them.
ICYMI: 10 Famous Malaysian Street Foods Craved Worldwide
Where do you like to meet up with old friends for food and drinks?
Malaysian people love gatherings and are very attached to family and friends. I own a small private snooker club with my best friends from primary school. We often gather for drinks, homemade snacks and snooker whenever I'm in Malaysia.
Is there anything you always take with you when you leave Malaysia?
Malaysian coffee that has been roasted by hand and never by machine, so you can enjoy its organic taste. A cup of black coffee made with these beans is my favourite comfort drink.
What else is not to be missed when you are back in Malaysia?
Whenever I am back home, I go hiking. There are various scenic trails in Malaysia that are more advanced—some even require climbing, which I really enjoy! I love bonding with nature and enjoying the fresh air.
Where do you go to find authentic flavours of home in Hong Kong?
Hong Kong is an international city where you can find all kinds of ingredients and spices imported from Malaysia. When I have the time, I cook my mother's dishes, which I learned when I was young.
I hope to pass the taste of my mother's authentic Malaysian-style cooking to my family, friends and guests.
I also love going to Hong Kong's Sai Kung District, as it resembles my hometown of Kedah with its coastline, fresh seafood and amazing natural views.