Choose Your Own Brunch Adventure With These 10 Winning Choices
Skipped breakfast and too hungry to wait for lunch? We've got 10 different great options to put an end to that hunger of yours. Just take your pick.
1/10 Have A Vegetarian Meal Packed Full Of Flavours In Little India
South Indian vegetarian cuisine with a rich heritage comes to Brickfields in the form of MTR, a reputable restaurant from India that dates back to 1924. Everything from their flavourful masala dosa to their special mini meals (as pictured above) is packed full of taste. Even if you aren't typically a vegetarian, it's easy to appreciate the depth of flavours this restaurant dishes out.
Bonus: this restaurant is within walking distance from the KL Sentral monorail stop.
2/10 Slurp On A Bowl Of Beef Pho & Chomp On Fresh Spring Rolls
Pho King over in SS2 serves honest to God Vietnamese food at an affordable price. They've got all the classics, pho, banh mi, and spring rolls, as well as more uncommon offerings such as Vietnamese clam porridge, from time to time. If you're craving for something soupy and hearty, look no further.
3/10 Bring The Whole Family For Dumplings, Tarts & Tea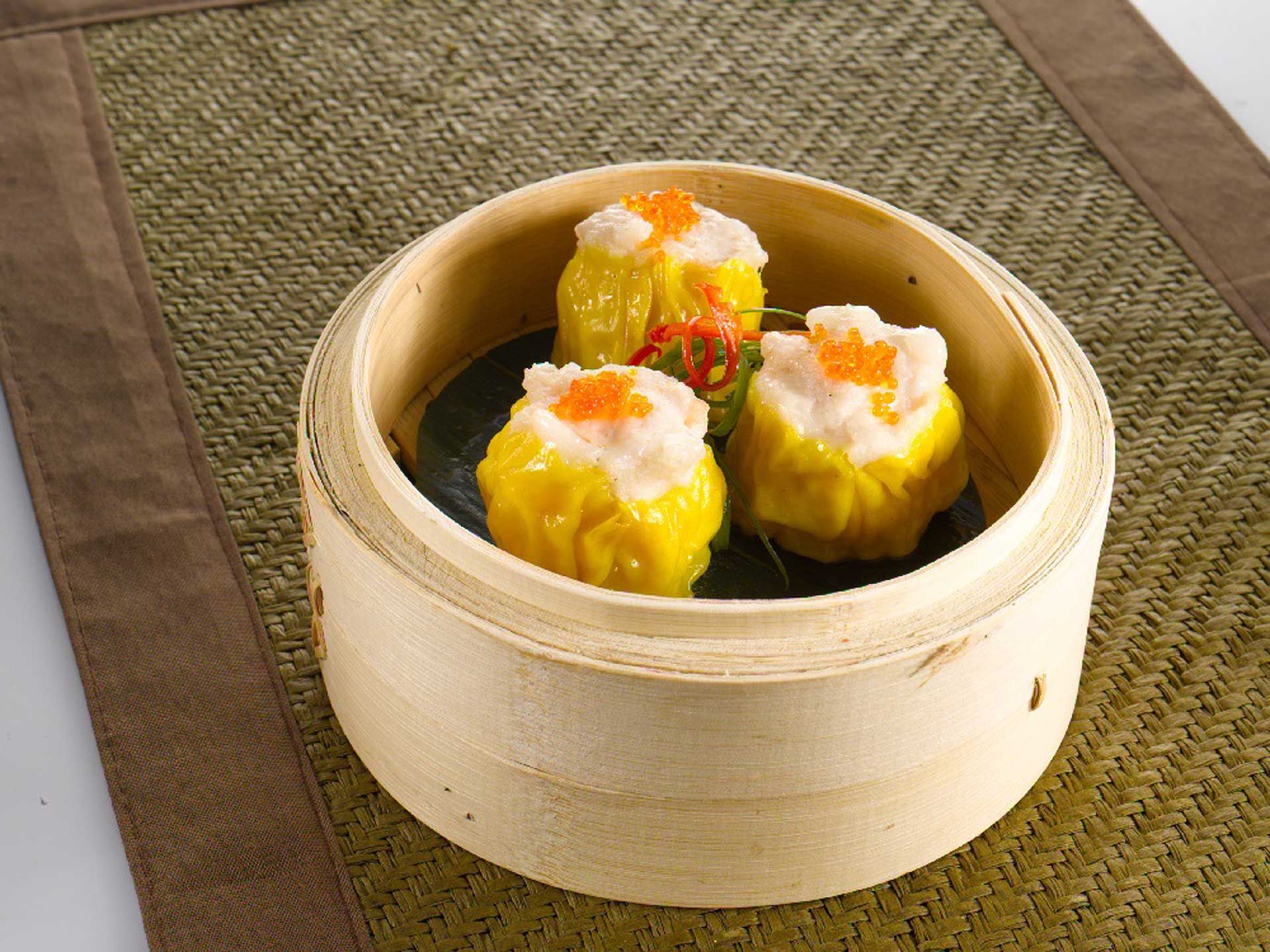 Dim sum is always a good choice for brunch, with Oriental Pavilion consistently receiving high praise for their quality Cantonese fare. If piping hot egg tarts, dumplings and rice rolls sound like something up your ally, this restaurant will definitely deliver. Be warned though, the restaurant's popularity will have you waiting in line for a good chunk of time if you arrive too late. For pork-free dim sum, we've got you covered too.
4/10 Let The Best Of Japan Come To You
Wasabi Bistro over at Mandarin Oriental Kuala Lumpur has recently introduced a Washoku brunch option on the weekends, bringing a wide range of sushi, sashimi, appetisers, tempura and desserts straight to you, all served from an experienced Japanese chef. Diners can choose from either three set menus, each made for four individuals, and boasts an impressive list of popular Japanese foods.
5/10 Take Your Palate East
After building a loyal following in a humble Bangsar coffee shop, Aunty Christina's Sarawak Laksa is now its own standalone restaurant in Sea Park. Besides the eatery's signature laksa, other Sawarakian favourites also makes the cut, with kolo mee and pepper pork intestine soup making great alternatives.
6/10 Dine At A Brasserie In The Heart Of The City
Before you head around KL's Golden Triangle for a day of shopping, fuel up at the latest venue by the same folks who brought you Troika Sky Dining's successful restaurants. Brasserie Fritz has gained a fast reputation for great coffee and even better food, with some saying that the chicken served here might very well be one of the best in town.
7/10 Take Kaya Toast To A New Level
Sometimes nothing beats a good old fashioned kaya toast and soft boiled eggs. Li restaurant over in Damansara Jaya takes this time-honoured meal to the next level with sous-vide kaya and housemade sourdough bread. But, it doesn't stop there. There's pork cheek tagliatelle, grilled chicken thigh bowl, braised pork belly and so much more that will gratify your tastebuds.
8/10 Taste The Flavours Of South East Asia With A Side Of Cocktails
Who said that a boozy brunch only had to be limited to just champagne? Isabel, sister restaurant to fan favourite Alexis in Bangsar, oozes charm with a chic ambiance and a great selection of dishes from South East Asian cuisines. From Thai rice noodles dipped in fish and ginger sauce to Vietnamese chicken rice, diners will be spoit for choice.
9/10 Sip Coffee & Munch On Fluffy French Toast In Bangsar
Since 2012, Yeast Bistronomy has made a name for itself as a reliable cafe restaurant for good French pastries and bread. Designed to look like a Parisian cafe, the breakfast/brunch menu has a great mixture of light bites and heftier dishes. Head to the restaurant's website to see the menu for yourself.
10/10 Let Coffee Become The Star Of The Morning
The Random Food Store is made up of One Half Coffee and one half Buncit Bao-Bar, with the former focusing on coffee and the latter on chinese bun focused bites. The folks at One Half take their coffee really seriously, receiving rave reviews from coffee critics. Brews, toasts and cakes starts from 8am onwards while the kitchen begins operations at 11am.