Flour's New Book Proves That All You Knead Is Love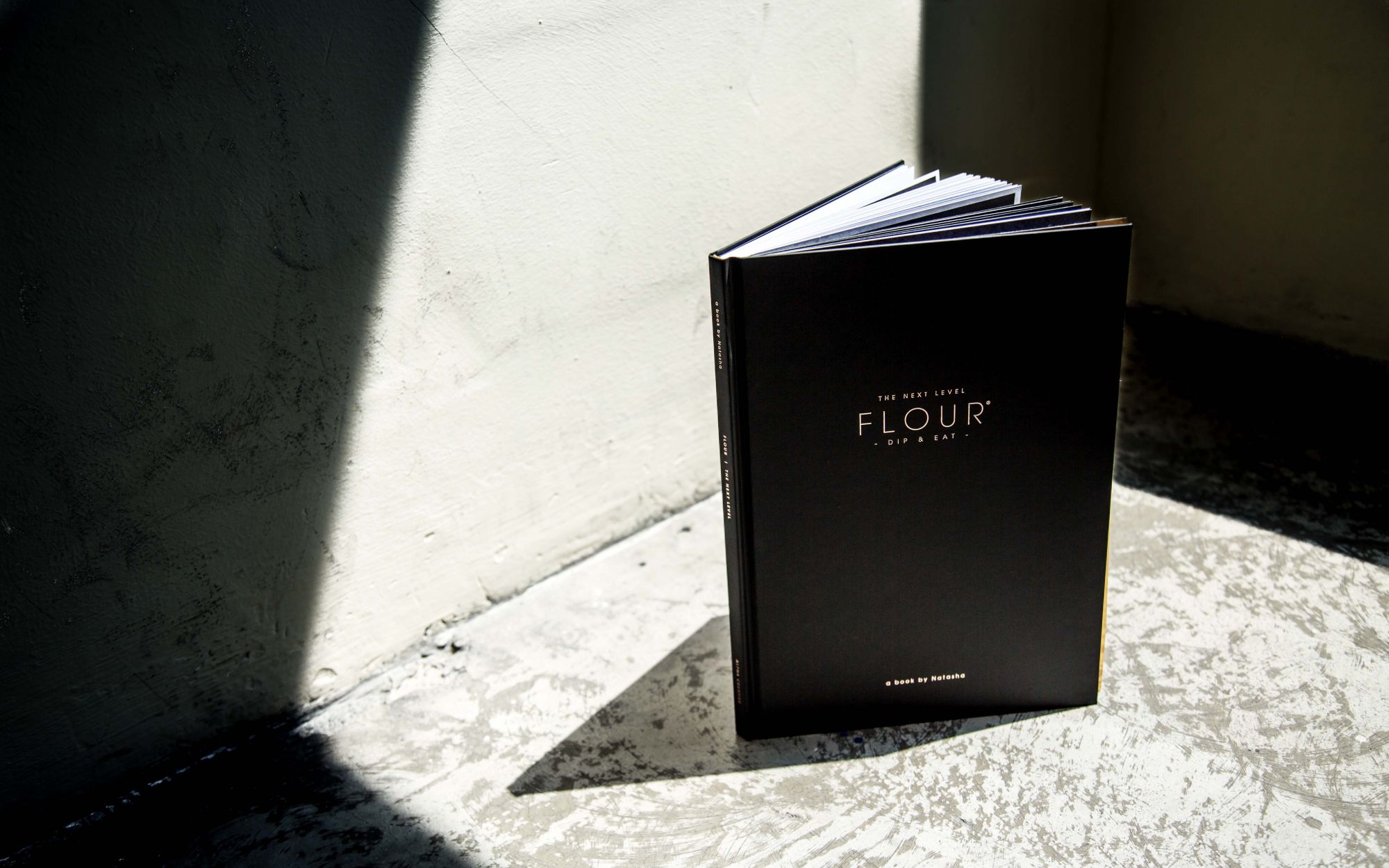 By Samantha Lim
February 14, 2019
Known to expand and even explode the old parameters around North Indian cuisine, Flour in Bukit Damansara recently announced the arrival of several new dishes by way of a second self-published book. No more than 15 guests were invited to partake of a six-course meal complete with wine and tea pairings. Here are Malaysia Tatler's takeaways:
1/6 Tea-totalers Have Plenty To Sip On
Flour takes its tea seriously: a fact we deduce from their new book*. Three whole pages are devoted to 'cha,' the root word for tea in some 30 languages, including Portuguese, Chinese (various dialects), Gujarati, and Somali. Sourced from Makaibari, the world's first tea factory and the first organic-certified tea producer, our warming cup of Darjeeling provides a bit of snug warmth to balance out the chill from our first course, an hors d'oeuvre called the Ice Cream Cracker or, more specifically, whipped cottage cheese with spices served over crispy thepla (Gujarati flat bread).
*FLOUR The Next Level: Dip & Eat is both a compilation of personal reflections from its founders and a beautifully photographed, hardcover menu.
2/6 Offals Are Elevated From Peasant Food To Princely Fare
Often spotted on the menus of French restaurants and less so in Asian cuisine, foie gras is featured on Flour's new menu in all its fatty glory. Pan-seared and served with a secret sauce (pleas to divulge its contents are met with a stoic response from Executive Chef Yogesh Upadhyay: "I'll answer anything but that"), the Kaleji pairs exceptionally well with a fresh white Burgundy (Bourgogne Cuvée Saint-Vincent Blanc 2015) by Vincent Girardin... or more tea by Makaibari.
3/6 A Centuries-Old Recipe For Game Meat
Farmers may have long replaced hunter-gatherers, but in India, chefs have not forgotten the heat of the hunt. Laal maans, a venison curry favoured by carnivores, harks back to the 10th century when kingsmen returned from a hunt victorious. Copious amounts of chillies help to mask the wild animal's musk.
Overpowering on its own, the laal maans is also a way to debut Flour's gluten-free breads; pearl millet and amaranth flour form the base of the Bajre ki Roti and the Rajgira Puri.
4/6 Sugar & Dairy Aren't Requisite For Flavour
Move over Murgh Makani (butter chicken); Murgh Zafran is our new favourite chicken dish. An original Flour creation, boneless chicken is marinated in saffron before meeting the glowing coals of the tandoor. Candied lotus root chips and a cold, sweet papaya sauce complete the delicious epiphany.
"The correct way to eat this is to have the lotus, chicken pieces, and papaya sauce in your mouth all together," trills Natasha Ng, co-owner of Flour and author of FLOUR The Next Level.
Simply called The Bitter Gourd, our vegetable course is a celebration of the highly misunderstood vegetable. Rather than eliminate the gourd's astringency altogether, Chef Yogesh plays up its profile.
"The bitter gourd goes through a salt process," explains Chef Yogesh. "The salt moves the water content out and thus reduces the bitterness. The creamy sauce is made with 10 percent capsicums and dry fenugreek leaves; the dish contains no dairy whatsoever — neither yogurt nor cream."
5/6 Chocolate, Spice & Everything Nice
Mini entremets are a welcome means to end the meal, given the state of our extended bellies. Balls of watermelon and sparkling Moscato accompany the Chocolat aux Spices, which pack a punch courtesy of freshly grated spices. Composed of 70% cocoa, cinnamon and saffron, the soft truffle brings tonka bean's iconic scent of furniture polish to mind, whereas the hard truffle perfumed with rosewater and green curry proves tamer.
6/6 Couples Can Collaborate As Coworkers
Although we're loathe to subvert to clichés, this much is true: Flour flourishes because of a secret ingredient — love. Born of Yogesh's affinity for Indian cuisine and Natasha's affection for her beau, the North Indian restaurant has been receiving return customers since 2017.
"To Yogi and I, Flour is not about going big or commercial. It will always remain a family affair and the objective of Flour is simple – to spread good food with the highest level in quality."
Once I ate the food he made for me, there was no stopping me to push him to achieve this dream.
"The twinkle in his eye, the radiance and smile on his face, he really enjoys (food)," says Natasha of her spouse in FLOUR The Next Level.
Flour | Unit 69 & 71G, Plaza Damansara, 71, Jalan Medan Setia 1, Bukit Damansara, Kuala Lumpur | 012-960 0053 | flour@ynwgroup.com.my