How Creatives Get It Done: Instagram Food Artist, Samantha Lee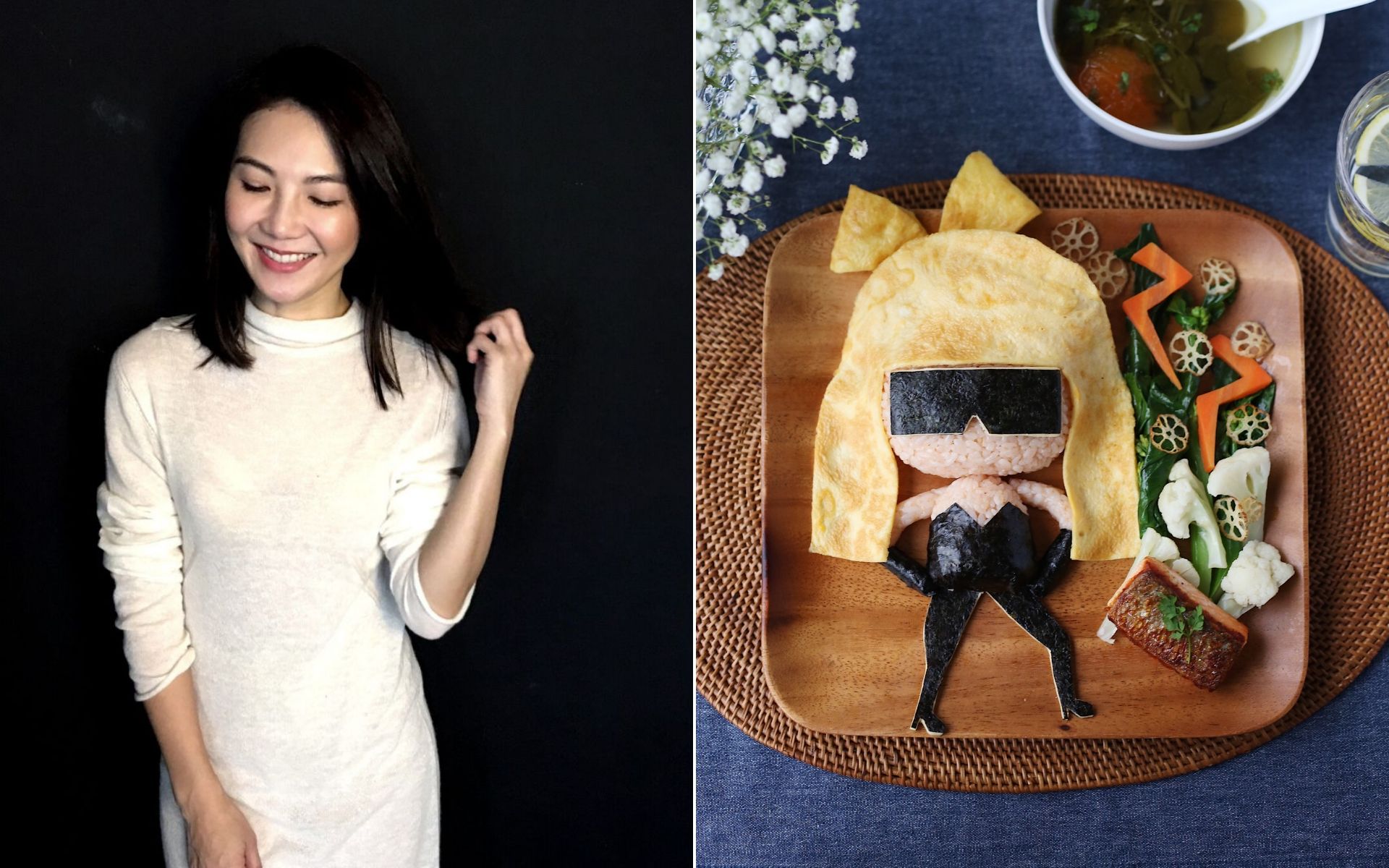 By Jessica Liew
November 09, 2019
Let food be thy medicine, served as a work of art too…that's the mantra of this Malaysian food artist, through quirky and healthy lunch boxes assembled for her daughters
If like us, gratification can be had in admiring prettily assembled food to bookmark for cooking inspiration, you would have come across Samantha Lee, an iconic Malaysian Instagram food artist. For those who have not had the pleasure of ogling her quirky edible art, get acquainted. The mum-of-two started creating cartoon-inspired dishes in 2008 to get her daughters to eat healthy, and in 2011, she posted her plated works-of-art on Instagram, which garnered a viral storm on social media. Today, with her children a little older and acknowledged as an international food artist, Samantha continues to refine her culinary talent, having recently earned a Le Cordon Bleu certification.
We reached out to the artsy mother to find out how she keeps the creative juices flowing. Besides attributing it to a disciplined daily routine, she lets her imagination run wild recipe-testing various cookbooks, mostly bestowing them with a twist through ingredient switch-ups. Here are some recipes of her success.
See also: #TatlerTableTalk At The Lounge, Hilton KL With Soo Shea Pin & Samantha Lee
1/11 As A Mum & Food Artist, Sticking To A Daily Ritual Is Essential
5:40am: Wake up, prepare my kids for school. 7:30am: Gym with my trainer. 10am: Coffee, Emails, journalling, sketching, ideas. 12pm: Lunch, groceries, prep for food art session, photography, dinner. 10:30pm: Bedtime.
2/11 Influencing As A Le Cordon Bleu-Trained Chef And Food Artist
I hope to inspire people with simple and healthy cooking. There are many reasons people cook less, their lives are busier and the two-income household means neither partner has the time or energy to cook every night. There are also more people living alone, who often don't want to cook for themselves. When I get so busy that the thought of cooking makes me want to weep with exhaustion, I simplify—stir fry vegetables, eggs and rice for dinner.
3/11 Tweaking Lunch Boxes For Growing Kids
4/11 How Food Art Become Part Of Her Life
I started by making a bento box meal. That first experienced was quite a tiring piece. I spent a lot of time preparing and cooking just for my older daughter. The tools I purchased had me waste more food that didn't make it into the bento box. I was demotivated and stopped making for a few weeks. Then, I sketched and executed the ingredients before turning them into a plated food art. I prefer to make things simple and practical, everyone in the family eats the same meal. Only difference is the kids get the food-art while the adults eat it as is.
5/11 The Cornerstones Of An Ideal Packed Lunch
Healthy and delicious, with minimal food wastage. Be practical.
6/11 Proudest Food Art Creations
7/11 Navigating The Time-Consuming Process For Instagram Content
I need to stay disciplined: I follow through my daily routine strictly. Also, sketching my ideas before making them into food art helps.
8/11 Besides An Imagination, The Basic Tools
I use what I have in the kitchen. Chef knife, cling wrap, skewers and scissors are what I go to for to create a plate of food art.
9/11 Get The Kids Involved
10/11 Getting Visual: Inspiration For The Next Edible Art
I don't just sit around for an idea to occur, instead, I actively seek them out, through cookbooks, illustrations, movies, from my daughters...
11/11 How To Create Healthy, Child-Approved Meals? Samantha's Practical Advice
First, keep meals simple! Second, get kids involved in the preparations of meals. Thirdly, always purchase nutritious and fresh food. Finally, eat together! It's part of bonding and making memories. It can be over weekday family breakfasts, dinners or weekend brunches.