A Taste Of Home: Zoee Wong On Her Favourite Eats In Malaysia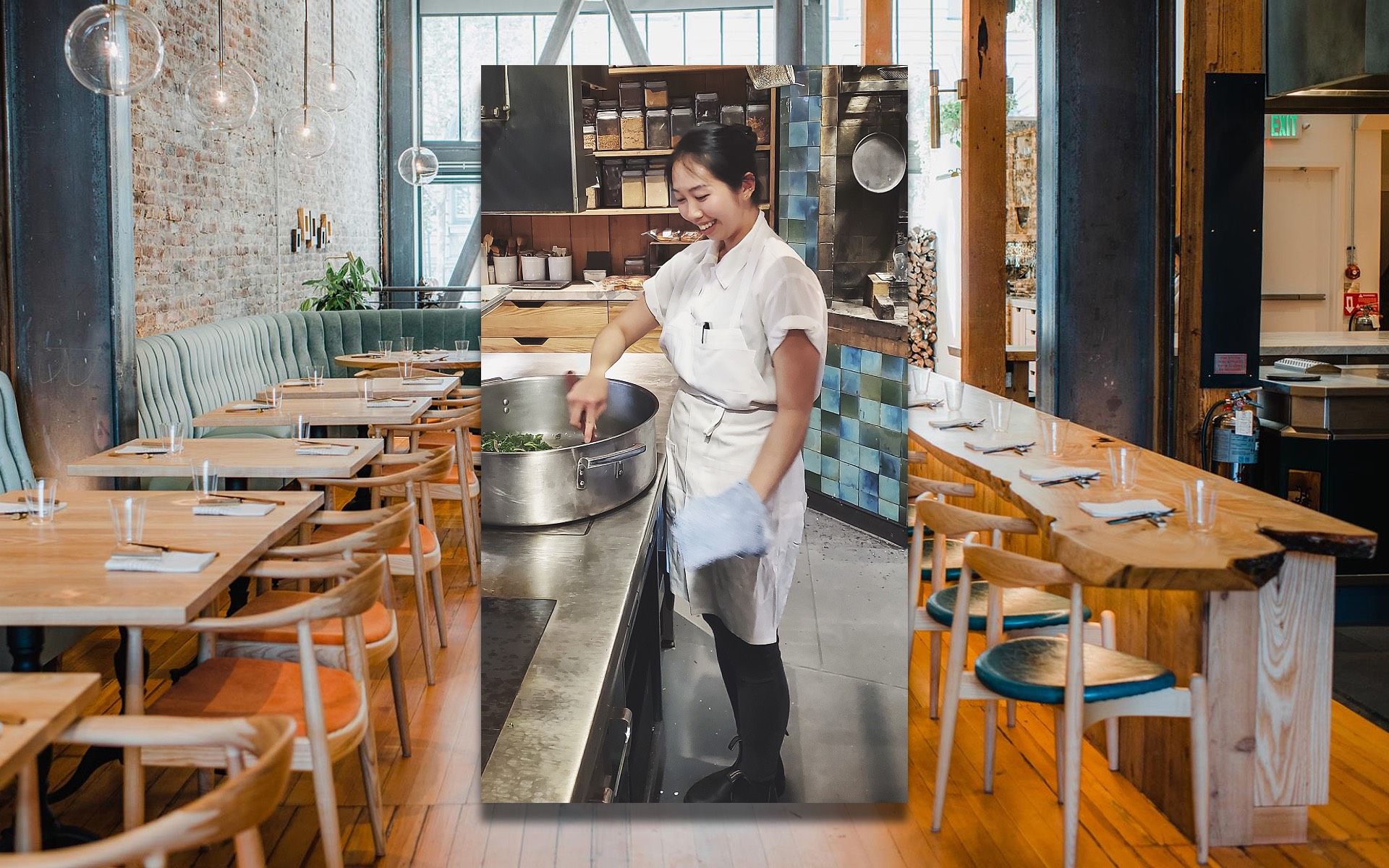 By Samantha Sowerby
April 01, 2021
In the first instalment of our new series, A Taste of Home, Malaysia-born, San Francisco-based chef Zoee Wong reveals her favourite places to eat and drink when she's in Malaysia
Beginning with boxed cake mixes at the age of nine, Zoee Wong's experiments in the kitchen keep increasing in ambition and scale, taking her from one renowned restaurant to the next, including Nobu Kuala Lumpur, Saison (USA), Ed.ju Omakase, Blackwattle (Singapore), Nouri (Singapore) and Birdsong (USA), where she currently juggles several roles, including those of chef de partie and social media manager.
We chat with the worldly tastemaker about missing Malaysia, going from serving a 15-course menu to handling a fried chicken takeout, and more.
What do you miss most on the food and drinks front when you are away from Malaysia?
Where to begin? I've been incredibly lucky to have lived in cities with amazing food scenes in their own right. Although nothing will ever tap into your taste memories or evoke the same sense of comfort as strongly as the food you grew up with.
I miss our joo hu char and stewed mushrooms (family recipes, of course), my grandfather's yee sang over Chinese New Year, and kaya toast with a cup of Kopi O 'kosong' from the kopitiams. And as much as I love going to markets and cooking, I miss knowing that my mum has stocked the fridge and planned meals for me—showing love through food runs deep in our family.
What is the first dish you eat when you return and where do you go for it?
It's usually something home-cooked. But one of the first meals out is cili pan mee from Super Kitchen.
Do you have a favourite restaurant in Malaysia? For fine dining and for more casual eats?
Sushi if I'm feeling fancy. Ed.ju omakase is up there for me. Dim sum at Elegant Inn as a treat.
Wan Sheng Stall G03 (I had no idea what it was officially called until I looked it up just now) in ICC Pudu, yong tau foo from Char Yuan Cafe in Sea Park and Idli Only Cafe in Bangsar are part of the casual rotation.
If you have guests visiting from abroad, where would you take them to give them a real taste of Malaysia?

The same places as above plus a pasar malam (night market) or two to sweat it out and snack. Perhaps I'm imposing what I would prefer in a similar situation, but I often think that people who are visiting friends in other places would much rather have real experiences.
What bar or café would you choose for catching up with old friends?
Kenny Hills Bakers, Pulp and Kopenhagen Coffee.
On the bar front, I like Coley for the vibes. I've heard really good things about Dissolved Solids, so I'm looking forward to checking it out.
Related: 5 Of Our Favourite New Cafés For Catching Up With Friends After Lockdown
Do you stock up on any Malaysian ingredients or packaged foods when flying back to the US?
Some curry pastes are always good for easy meals. I often don't have space in my luggage for much else, but if I could, Chinese herbs for soup (not that you can't get them in the US, but they just never quite taste the same as the blend you get from your usual yok choy poh), serunding and sambal haybee.
Where do you go to find authentic flavours of home in the US?
There are fantastic Malaysian restaurants all over (represent!), but if I'm missing home a lot, I'll try to cook the same way I would in Malaysia. It's a lot more about recreating a feeling rather than flavours, so it could be a big pot of ABC soup, curry, fried rice or soft-boiled eggs with soya sauce and kaya toast. Something simple. Even better if I find people I care about to sit around the table with me.
How have you been dealing with the pandemic in your second home of San Francisco?
I have a fun story to do with Birdsong's pandemic pivot. I had only worked at the restaurant for two weeks before shutdown happened and they announced closures for indoor dining. Birdsong's owners Christopher Bleidorn and Aarti Shetty decided to launch a fried chicken takeout concept that had already been in the works. Birdbox's name was kind of tongue in cheek, but it stuck. We had really good traction in the beginning, but as the month dragged on, sales were dropping, so we started looking at alternative ways to market ourselves while staying relevant.
One of our products that I've always found really unique is our fried chicken sandwich featuring a whole chicken leg, claw and all. As you may know, the western world can be very surprised, intrigued and uncertain about chicken feet, but we decided to make a mascot out of 'him', which we called Claude the Claw. That kind of blew up.

I think you mentioned in our earlier email that Claude made it onto Saturday Night Live.
One day, we got sent something from a couple of friends: The Weekend Update on SNL had mentioned Claude the Claw and joked about how KFC was going to come up with something called a Bucket of Beaks.
Would you like to give a shoutout to the chicken farm that Birdsong and Birdbox work with?
We source from Mary's Organic Chicken. When I read up on them, I was really tickled because they have something called education programmes for chicks, where they'll hang branches or set out barrels of hay for the chicks to peck at or jump on.
Fried chicken is considered fast food but we want to bring a more thoughtful approach to something that's considered casual. In industrial chicken farming, it's very common for the feet and the beaks of the birds to be removed, as those are the parts of the carcass that can easily be damaged because of how poorly the poultry is treated. At least in the United States, whole chickens sold with the claw on are called 'Buddhist chickens', which is an indicator of the quality of care that they receive. We wanted Claude the Claw to be a conversation starter so we could send a stronger message.
Read next: How Ong Ning-Geng Has Carved A Name For Single-Origin Malaysian Chocolate