A Virtual Baking Class With Taylor's University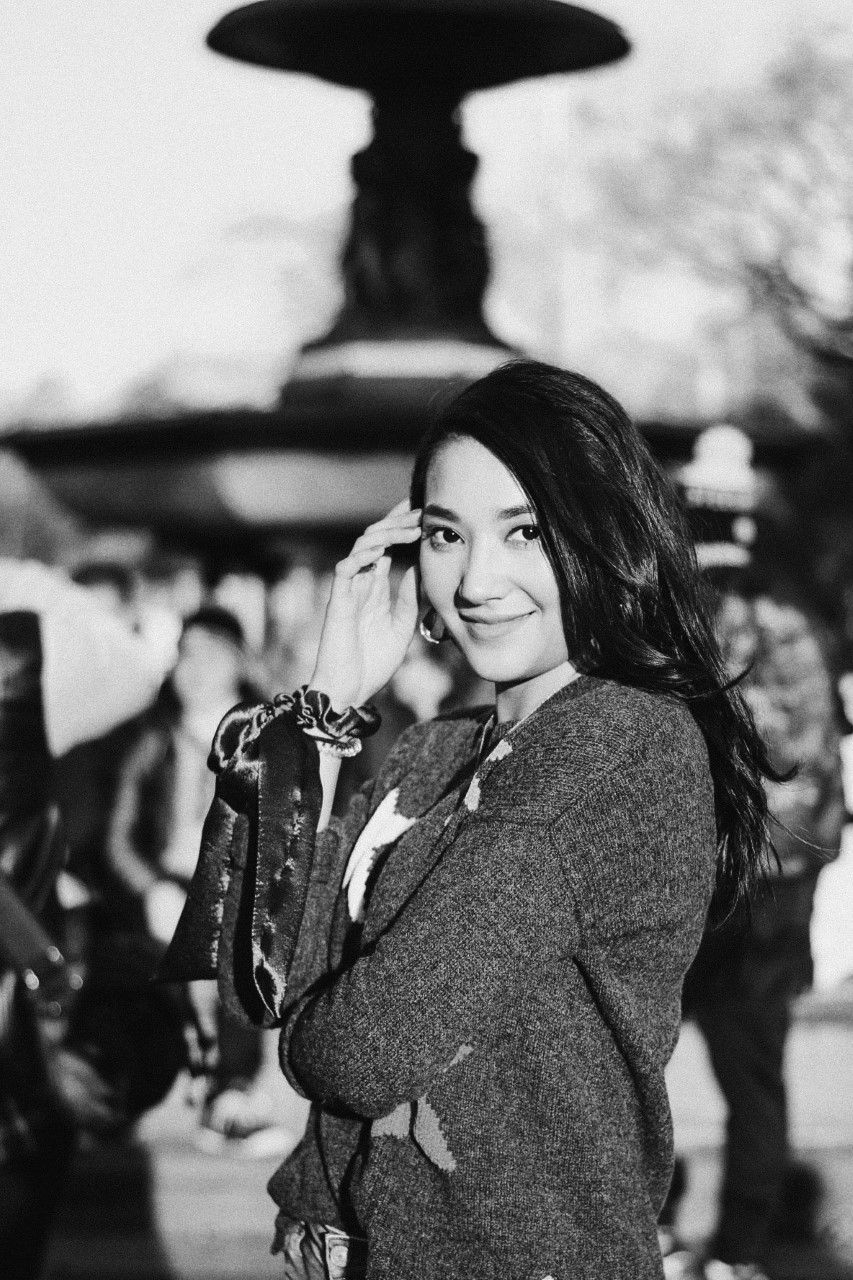 By Syameen Salehaldin
July 06, 2020
Our writer tries her hand at a virtual baking class under the
Bachelor of Patisserie Arts programme at Taylor's University as a teaser to what you can expect if you register for the new honours degree
1/5 Ingredients are delivered to your home
A sweet tooth to the core, I practically had my face pressed against the windows while waiting for my delivery to arrive. The pretty package, which was presented like a birthday gift, included baking ingredients in a cooler bag wrapped with a red ribbon.
Inside, I found clear packets of whipping cream, mascarpone, gelatine, custard, white chocolate, four chocolate sponges with a crispy base, cocoa powder with gold specks, white chocolate rose buds and coffee cremeux, all labeled with storage directions.
Catering to inexperienced bakers, the package included a whisk, silicone moulds and a spatula, so fret not if your kitchen is unequipped.
See also: 5 Cookbooks To Up Your Culinary Game While Social Distancing
2/5 Sign in to the Zoom session
From food bloggers to members of the media, participants of the baking workshop logged on to Zoom to happily whisk their way to becoming a pastry chef for the day.
We were joined by Aaron Tang, Taylor's University's very own pastry instructor, and Chef Edwin Chan from Elevete Patisserie, who also happens to be an alumni of Taylor's University. Both chefs assessed our baking skills and final products.
See also: Sweet Talk With Jaslyn Rangson Of Jaslyn Cakes & Dew Bangsar
3/5 Enjoy a guided sensorial experience
The goal of the one-of-a-kind masterclass was to create a white chocolate tiramisu with coffee cremeux. Our instructors demonstrated the intricacies of the art of pastry with much patience and skill.
Chan supplied the pre-made ingredients, which took many minutes off the procedure. We whisked whipping cream to form soft peaks, melted white chocolate, custard and gelatin together, and finally assembled the layers. The gastronomic experience was short but informative and fun.
See also: Restaurant-Grade Meals At Home In Minutes: Skillet X Beta's DIY Kit
4/5 Relish the white chocolate tiramisu mousse
With my artistic flair ignited, I attempted to decorate the dessert with white chocolate rose buds and cocoa powder with hints of gold specks. Let's just say it didn't turn out too bad especially given the guided assistance.
Adorned with layers of white chocolate, coffee cremeux, chocolate sponge and a nutty crispy base, the decadent dessert struck the right balance of sweetness and bitterness.
While we miss baking with other baking enthusiasts in real life, the virtual hangout was well thought-out and I'd definitely do it again.
5/5 Learn more about the new Bachelor's of Patisserie Arts
The class was capped with an information session about the newly launched specialised degree in confectionery and baking with Taylor's University's Bachelor in Patisserie Arts (Hons) programme. Created to produce elite pastry chefs and bakers, the programme teaches mastery of various pastry and baking skills, and know-how in technologies relevant to today's industry. Fresh grads are equipped with business and marketing capabilities to operate in a global scenario, and are taught to become trendsetters in the industry.
Although pastry is traditionally a French-dominated field of study, the programme will also expose students to local heritage desserts like Nyonya kuih, as well as Asian street desserts from Thailand, the Philippines, Indonesia and Vietnam.
Learn more about intakes, which occur every March and August.