The Ultimate Guide To Afternoon Tea In 2021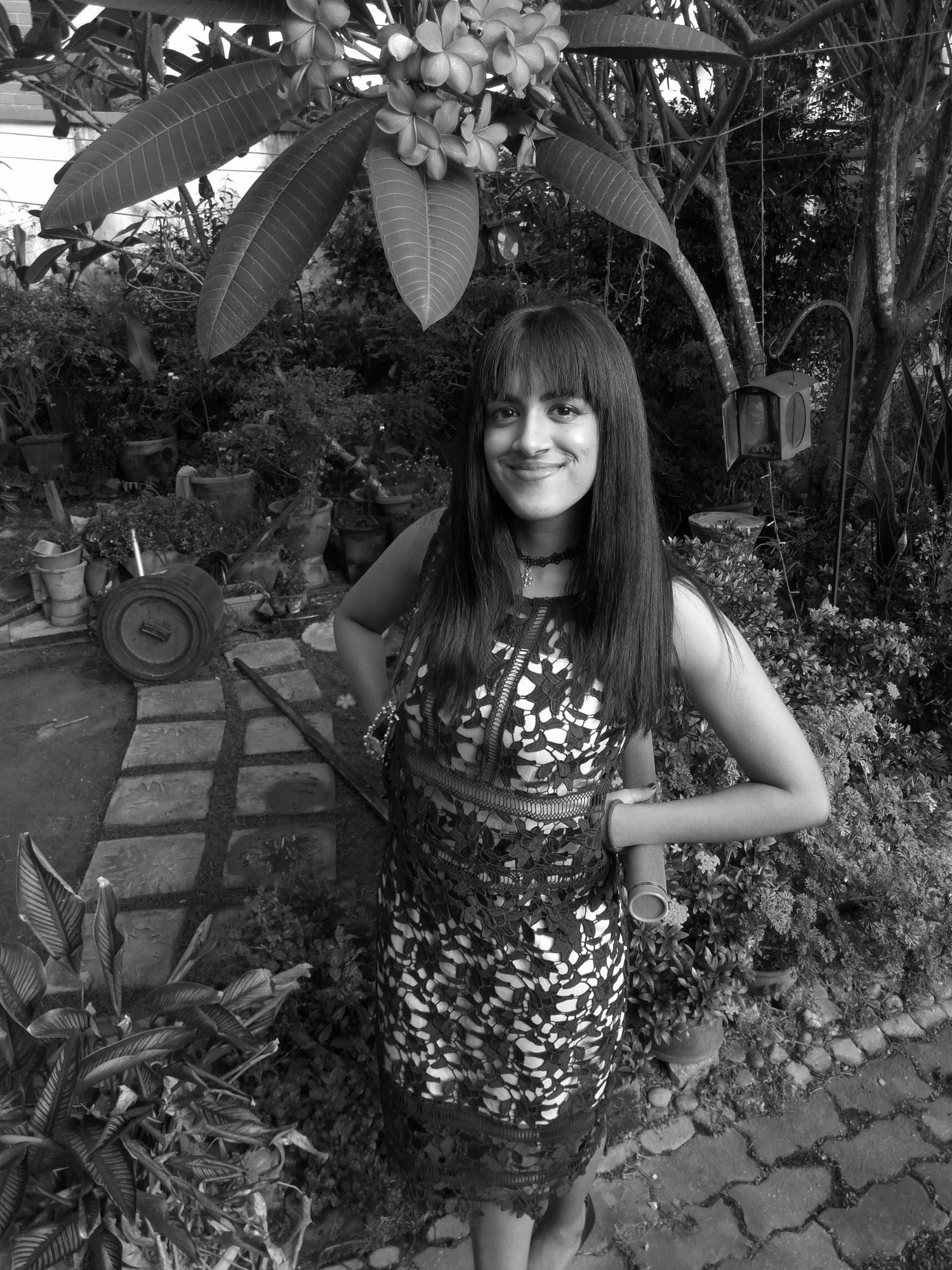 By Tania Jayatilaka
April 05, 2021
Whether you're dining in or ordering home, these delightful afternoon tea sets in the Klang Valley are a must-try for the weekend
This article was originally published on March 9 and updated on April 15, 2021
1/14 Four Seasons Hotel Kuala Lumpur
The Lobby Lounge at The Four Seasons Hotel Kuala Lumpur is happy to welcome patrons back to enjoy an indulgent afternoon tea set in the lap of luxury. Once again, you'll be able to tuck into classic savouries like smoked salmon 'mille feuille', deviled egg sandwiches or the coronation chicken salad. The selection of sweet treats is just as inviting, from scones (plain or blueberry) served with Cornish clotted cream, strawberry jam and churned honey butter along with raspberry lamingtons, citrus macaroon eclairs, and a pistachio, raspberry and coconut trio.
Availability: Daily from 2.30pm – 5.30pm
Price: RM188 per person (RM88 per person for takeaways)
Four Seasons Hotel Kuala Lumpur | 145 Jalan Ampang, Kuala Lumpur | Call +603-2382 8888 | Reservations
2/14 W Kuala Lumpur
There's a crazy good time to be had at W Kuala Lumpur this month. Presented in collaboration with Gung Ho Art, the WOOBAR's colourful Crazy Asians Afternoon Tea is a fitting tribute to International Women's Day, featuring a selection of bright desserts and savoury delights that are sure to lift your mood. Delivery options are available via W2GO and orders should be made at least one day in advance to enjoy this tea set at home.
Availability: Weekends from now till April 30, 2021 (3pm – 5pm)
Price: RM98 nett per person, inclusive of a free flow of tea and coffee (From RM228 for two via W2Go delivery or pick-up)
W Kuala Lumpur | 121 Jalan Ampang, Kuala Lumpur | Call +603-2786 8888 or WhatsApp +6012-347 9088 for reservations | Reservations
3/14 Majestic Hotel Kuala Lumpur
Indulge in a high tea set that's fit for royalty with the Colonial Cafe's Limited Edition Majestic Afternoon Tea: Spring-Summer Rendition. Along with scones and clotted cream, finger sandwiches and tea, you'll also receive a gift certificate for an English Afternoon Tea-Garden Berries Massage experience at The Majestic Spa. Weekend plans, sorted.
Availability: Saturdays and Sundays (12pm – 2.30pm and 3pm – 6pm)
Price: RM280 per box (Orders must be made 48 hours in advance for delivery or pick-up on Saturday and Sunday, with complimentary delivery within 10km)
The Majestic Hotel Kuala Lumpur | 5 Jalan Sultan Hishamuddin, Kuala Lumpur | Call or WhatsApp +6014-647 1060 for reservations
4/14 The Ritz-Carlton Kuala Lumpur
Weekends at The Ritz-Carlton Kuala Lumpur just wouldn't be complete without the Ritzy Afternoon Tea at the Lobby Lounge. Sink your teeth into a classic high tea spread of finger sandwiches, scotch eggs, chicken pie and vegetable quiche followed by plain or almond raspberry buttermilk scones, opera cake, Breton fruit tarts, strawberry cheesecake and more delectable delights. The Champagne Afternoon Tea here offers all of the above, plus two glasses of Rosé Champagne and your choice of loose leaf tea from the Lobby Lounge's selection.
Availability: Saturdays and Sundays (12pm – 6pm)
Price: RM300 for two (Champagne Afternoon Tea) and RM160 for two (Traditional English Afternoon Tea)
The Ritz-Carlton Kuala Lumpur | 168 Jalan Imbi, Kuala Lumpur | WhatsApp +6018-306 3188 or email dining@ritzcarltonkl.com | Reservations
5/14 The St Regis Kuala Lumpur
The Drawing Room at The St Regis Kuala Lumpur is set to thrill patrons this year with Chef Gael Moutet's new afternoon tea menu, inspired by the irresistible scent by St. Regis known as 'Caroline's Four Hundred'. Afternoon tea purists will certainly approve of the selection of scones with Devonshire clotted cream and jam, Valrhona chocolate cake, rich mango eclairs, and lemon New York Cheesecake paired with savouries like prawn madras, chicken satay terrine and egg truffle mayo sandwiches.
Availability: Daily 2 - 4pm and 4.30 - 6.30pm
Price: RM130++ per person (RM220++ per person inclusive of a glass of Delamotte Champagne)
The St Regis Kuala Lumpur | 6 Jalan Stesen Sentral 2, KL Sentral, Kuala Lumpur | Call +603-2727 6660 | Reservations
6/14 TWG Tea Salon
As always, expect to be impressed when it comes to afternoon tea at TWG Tea Salon in Pavilion Kuala Lumpur and The Gardens Mall Kuala Lumpur.
Treat yourself to a glass or two of bubbly over a rich spread of savoury and sweet treats infused with the finest tea blends. The delicious lobster brioche roll, for instance, is served with a crisp jicama salad tossed in Royal Darjeeling tea-infused crème fraiche, while the bite-sized Brie Quiche boasts hints of breakfast tea topped with truffle and asparagus. The dainty duck rilettes pair the creamy texture of shredded duck with a sweet cranberry jam infused with French Earl Grey tea. If one piece just isn't enough, fret not; because the set allows for refillable canapes.
TWG Tea's incomparable raisin scones match beautifully with picture-ready pink desserts like the caramel-filled Royal Darjeeling Choux Puff and bright Pink Flamingo macarons. Even the chocolatey French Earl Grey Hazelnut Royal cake boasts pink-hued layers of chocolate and vanilla ganache with raspberry jelly, hazelnut praline and roasted hazelnut.
Availability: Monday to Friday (1pm – 3pm and 4pm – 6pm) and weekends (11am – 1pm, 2pm – 4pm and 5pm – 7pm)
Price: RM79 per adult and RM38 per child (includes free flow of hot or iced TWG tea and refillable canapes), RM158 per person (free flow of red, white or rosé wine and refillable canapes) and RM238 per person (includes free low of Chandon sparkling wine and refillable canapes)
TWG Tea Salon | Two locations at Pavilion Kuala Lumpur and The Gardens Mall Kuala Lumpur
7/14 Shangri-La Hotel, Kuala Lumpur
Here's what to expect this month for Shangri-La Hotel Kuala Lumpur's Tropical Afternoon Tea at the Lobby Lounge: familiar high tea notes of cherry, almond and vanilla take on a twist of spice. Ask about the chef's special Malaysian Coffee Tonka Bean cake featured in this set.
Availability: Daily (3pm – 6pm)
Price: RM75 nett per set (RM 45 nett per child)
Shangri-La Hotel, Kuala Lumpur | 11, Jalan Sultan Ismail, Kuala Lumpur | Call +603-2032 2388 or WhatsApp 019-390 2257 or email restaurantreservations.slkl@shangri-la.com
8/14 The Starhill Dining
This specially curated afternoon tea at The Alchemy bar and lounge in Bukit Bintang lets you feast on your tea and cakes like a New Yorker. Inspired by the sights and tastes of the Big Apple, the menu features whitebait lobster sandwiches, bagels with salmon and cream cheese and deviled eggs along with Mont Blanc tarts, cakes and more indulgent sweet treats. The Alchemy's lavish afternoon tea spread is available for dine-in and delivery; and advance reservations are required for both.
Availability: Daily from 3pm — 6pm
Price: RM160 for two (RM200 inclusive of delivery within 20km)
The Alchemy, Starhill Dining |181, Jalan Bukit Bintang, Kuala Lumpur | Call or WhatsApp +6018-929 8060 for reservations
9/14 Grand Hyatt Kuala Lumpur
You're in for a properly pampering weekend with afternoon tea at the Grand Hyatt Kuala Lumpur. At THIRTY8 (so named because it's located on the 38th floor), guests can try out the classic 3-Tier Afternoon Tea Set, rife with colourful and exotic treats like the white chocolate baba ganoush cone or the yuzu pistachio éclair. Savouries include homemade dim sum, brie cheese tartlets with truffle and pickled beetroots and mini tumeric burger buns. Families (or anyone with a bigger appetite for afternoon tea) can opt for THIRTY8's High on Flavours afternoon tea buffet.
3-Tier Afternoon Tea Set
Availability: Monday to Friday (12pm – 5pm)
Price: RM158 nett for two
High on Flavours Afternoon Tea Buffet
Availability: Saturday and Sunday (12pm – 5pm)
Price: RM178 nett per adult and RM89 nett per child
Grand Hyatt Kuala Lumpur |12, Jalan Pinang, Kuala Lumpur | Call +603-2182 1234 for reservations
10/14 InterContinental Kuala Lumpur
The famed Secret Garden Afternoon Tea at OneSixFive Lounge, InterContinental Kuala Lumpur is for patrons to enjoy while overlooking a peaceful koi pond and lush garden. The decadent savouries in this set include smoked Atlantic salmon roses with cucumber and cream cheese, smoked duck with spiced onion jam on toast and a Greek sautéed herb mushroom and red peppercorn tartlet. Complement your scones and cream with more desserts comprising peach almond tarts, strawberry financiers, chocolate salted caramel cake and – if you're in the mood – the famous South Korean-inspired 'fatcarons' at RM8 per piece.
Availability: Daily (2pm – 5pm)
Price: RM178 per person (includes two coffee or tea beverages)
InterContinental Kuala Lumpur | 165 Jalan Ampang, Kuala Lumpur | Call +603-2782 6000 or WhatsApp +6016-202 4623 for reservations
11/14 Mandarin Oriental, Kuala Lumpur
Designer Celest Thoi wanted to convey light and optimism during this difficult time, and what better way to do that than with pink flowers. Appearing in various rosy shades, Thoi has created in collaboration with Noritake Japan quite possibly the prettiest china tea set you will have the pleasure of enjoying scones and finger sandwiches with this season.
Served with the new afternoon tea menu at Mandarin Oriental, Kuala Lumpur, the nibbles complementing the tableware aptly recalls the pleasures of Japan. Think Green Tea Scone, Green Tea Adzuki Vanilla Roll, Sakura Blossom Yoghurt Milk Pudding and Mochi Snow Skin Raspberry Cheesecake, among others. Savouries include Japanese Egg Sandwich and BBQ Eel with Soba Noodles on Charcoal Bun.
Availability: March 15 - May 31, 2021; Monday - Saturday (2.30pm – 6pm), Sunday (3pm - 6pm)
Price: RM158 per person
Mandarin Oriental, Kuala Lumpur | Kuala Lumpur City Centre | Call +603-2380 8798 for reservations
12/14 Champignons at Oasis
As far as takeaway afternoon tea sets go, Champignons at Oasis boasts the best presentation in our books. The three-tier contraption sets the stage for some 20 different sweet and savoury bites with a touch of luxe. Think a truffle liver pâte dome atop toast, crab meat croquettes and Chef Gary Chang's contemporary take on Bannoffee. Because there's two of everything, there's no squabbling over individual bites. Champignons' afternoon tea set is also available for dine-in at their quaint restaurant in Oasis Square, Ara Damansara.
Availability: Friday - Sunday, 2pm - 5pm
Price: RM168 per set, inclusive of 20 bites and tea bags by Paper Tea
Champignons at Oasis | B-G-02, Oasis Square, Ara Damansara, Petaling Jaya | Call +603-7832 2629 to reserve
13/14 The RuMa Hotel and Residences
No matter how many times you enjoy afternoon tea at The Librari at The Ruma Hotel and Residences, each time is a new experience—the hotel strikes up creative collaborations with fashion and luxury brands (previous partners include Annick Goutal and Shiseido) to keep things fresh every season.
The current afternoon tea set was created for EP Yaying, a fashion group founded in China in 1988, and sees Chinese-inspired drinks and bites such as jasmine tea, Osmanthus & Peach Entremets, Hawthorn Macarons and Barbecue Chicken Buns. What we found especially unique was the dried ice presentation that will titillate Instagrammers, but we won't say too much, lest we give the surprise away.
TATLER TIP: Suited for fashion lovers, The RuMa x EP Yaying afternoon tea set comes with a complimentary scarf worth RM1,000 in addition to cash vouchers that can be redeemed at EP Yaying's physical store in Suria KLCC.
Availability: April 2 – May 30, 2021
Price: RM150 per person
The RuMa Hotel and Residences | 7 Jalan Kia Peng | Kuala Lumpur | +603-2788 0888
14/14 The Sheraton Petaling Jaya Hotel
If you think afternoon tea is just for the ladies, Sheraton Petaling Jaya Hotel will change your mind with its Gentlemen's Afternoon Tea at Chime Lounge, complete with cigars and a range of wine, beer and cocktails. The selection here comprises a mix of hearty savouries and sweet delights, from smoked salmon and avocado guacamole sandwiches and tortilla rolls to cinnamon buns and Earl Grey orange macarons.
For a more classic edition, the Tea Infused Afternoon Tea is also served on weekends at the beautiful Sheraton Club located on the 31st floor. A must-try if you're a fan of Dilmah's fine tea selections, this afternoon tea features six sweet bites that include scones with cream, Chamomile madelines, rose with French vanilla tea strawberry composition and more, paired with a selection of three savoury sandwiches. Throw in a glass or two of Prosecco or Champagne if you're really in the mood to party.
The Gentlemen's Afternoon Tea
Availability: Daily (3pm – 6pm)
Price: RM140 per set
Tea Infused Afternoon Tea
Availability: Saturday and Sunday
Price: RM140 per person
Sheraton Petaling Jaya Hotel | Jalan Utara C, Petaling Jaya, Selangor | +603-7622 8888