3-Michelin Starred Chef Thomas Bühner Chats About Jazz, Michelin Stars And His Malaysian Cooking Gig
By Samantha Lim
August 06, 2018
Promotion: August 15 - 18 2018 (Expired)
Get to know the three Michelin star chef before you taste his cooking: Thomas Bühner of La Vie in Osnabrüc in northwest Germany is jazzing up
The Brasserie
's menu at The St Regis Kuala Lumpur this August 15-18, 2018.
1/5
Culinary Merit Is Measured By More Than Michelin Stars
The Michelin Guide is seen as the determinant of achievement in our neck of the woods, so much so that we often lose sight of other ranking systems. Chef Thomas Bühner's accolades and achievements are manifold:
1996 — First Michelin star
1998 — Second Michelin star
2001 — Newcomer of the Year by Gault & Millau
2004 — Chef of the Year by Schlemmer Atlas; also Chef of the Year by Bertelsmann Restaurant & Hotel Guide
2006 — Chef of the Year by Gault & Millau
2009 — Member of Relais & Chateaux; listed under Les Grands Tables du Monde
2011 — Third Michelin star; 19 points in Gault & Millau; 5/5 Fs in Feinschmecker; 10/10 pans in Gusto; 5/5 stars at Varta; 5 Kochlöffel by Schlemmer Atlas
2/5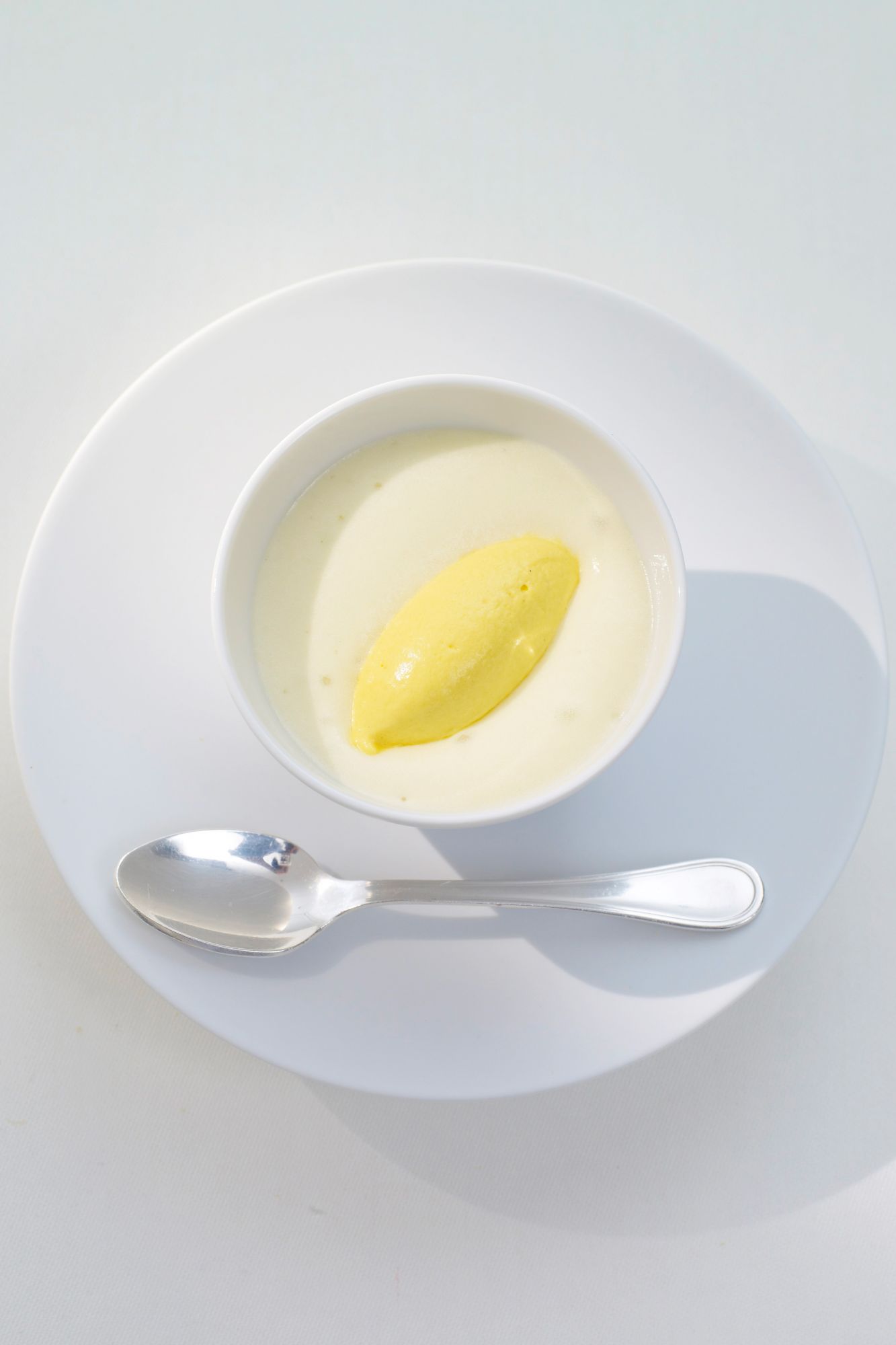 German Fresh-Grads Might Turn To Aptitude Tests To Determine Their Future Vocations
Bühner found himself facing a forked road post-graduation. "What career path should I pursue?" he wondered. An aptitude test at a job centre pitched three possibilities: chef, baker or farmer. No prizes for guessing his pick!
"I think it is super important to set goals, especially for young people," opined the chef. "This test simply helped me to define my goals and I think it worked very well, as I followed them through my entire career and have achieved them."

Bühner isn't the only German chef whose path to success was partially paved by an aptitude test; Berlin-based two Michelin star chef Tim Raue also placed his faith in the system.
3/5
In Germany, Social Media Isn't Fêted As Much As In Malaysia
Bloggers and influencers might struggle to bring home the bacon in Germany. Social media, which has the potential to hold sway over the F&B scene, isn't the ultimate arbiter of success in Europe. "An online presence is important but not the main force. The clientele of three Michelin star restaurants is usually a bit older and not heavily into social media," explained Bühner. "However, it is certainly a field we all have to work with."
4/5
Colder Seasons Shouldn't Account For Dull Dishes
Mother Nature's colour palette might be muted as the snow starts to settle in Germany, but experienced chefs such as Bühner know to turn to certain cruciferous and root vegetables for a pop of colour.
"Pumpkin, red cabbage and the likes are colourful as well and very much liked," said Bühner, whose cooking is very much characterised by cheery aesthetics.
5/5
Meet The German Chef & Muse Over Jazz At The St Regis Kuala Lumpur
When Culinary Art Meets Modern Jazz is a celebration of The St Regis and jazz's entwined history. In the 1920s-30s, jazz legends such as Buddy Rich, Count Basie and Duke Ellington heated up the stage at The St Regis New York, cementing the American music genre in the world's consciousness. Besides presenting his cuisine to a Malaysian audience for the first time, Bühner has curated a jazz soundtrack to represent each of his dishes.
"Expect to experience six courses of symphony," enthused Bühner. "We will begin with the subtle flavours of melon, water kefir and caviar before raising the tempo with my signature dishes: the Potato Foam with Pumpkin-Curry Ice Cream and the Red Mullet in Spice Oil with Sea Urchin Cream and Fennel—all while enjoying timeless jazz tracks from the likes of Herbie Hancock and Ella Fitzgerald. I'm going to leave you guessing what the ending will be like! You don't want to miss this culinary symphonic journey through time."

Make reservations for August 15-18, 2018 by calling The Brasserie at +603-2727 6666 or emailing thebrasserie@stregis.com.
Catch up with these other chefs on our site: Yap Kean Chuan of the Academy of Pastry Arts | Takashi Kimura of Cilantro | Jeff Ramsey of Babe