Voyage The Globe With Nespresso's World Explorations Range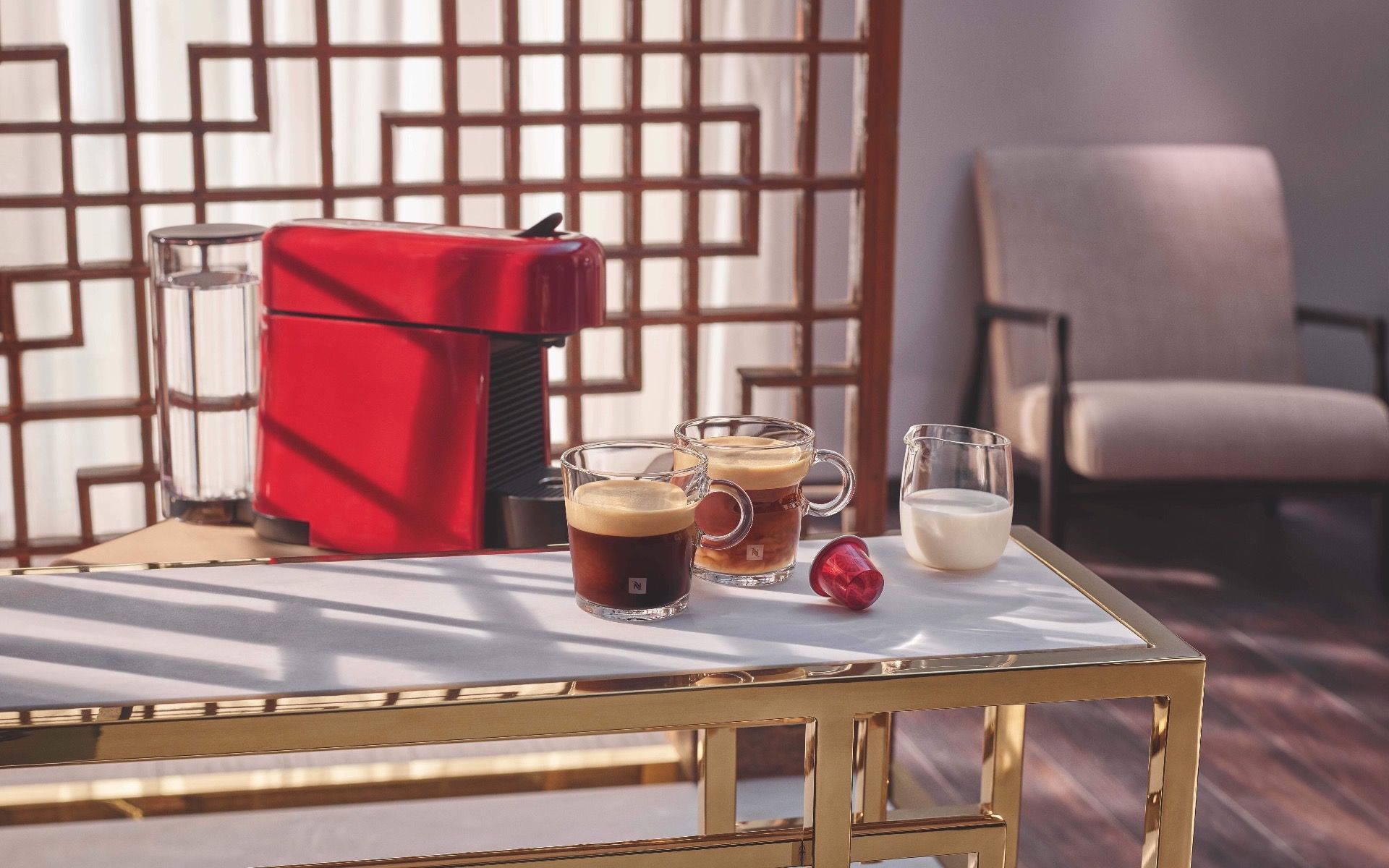 The latest Nespresso Lungo coffee will take you on a global coffee discovery journey
Inspired by the diversity of local coffee cultures, the Nespresso World Explorations coffee introduces an exciting way for coffee lovers to experience the world. Six different coffees, reflective of six different cities each with their distinct coffee culture, make up the Nespresso World Explorations range. Taking a sip will instantly transport you the city of your choosing, without having to leave your kitchen counter.
Nespresso World Explorations offers coffee drinkers a richer, longer experience with its Lungo coffee. Nespresso Lungo is a dark brew in a long cup (150ml, precisely) which lengthens your coffee drinking experience. Enjoy a cup today to explore the aromas and flavors of some of the world's most vibrant cities.
ICYMI: 3 Nespresso Variations Italia Coffee Recipes Plus Dessert Pairings
Of traditional Kissatens and modern cafés, Japanese coffee culture is symbolised by harmony. Tokyo Vivalto Lungo captures the heart of tradition, marked by natural sweetness and delicate aromas. From there, let the Shanghai Lungo take you to the most bustling city in China. The light roast blend captures the essence of Chinese coffee culture with notes of berry and fine acidity.
Head to Europe with the Vienna Linizio Lungo that pays homage to the smoothness of Viennese coffee with lightly roasted malty, aromatic notes. Pair this with a slice of cake and you will feel like you're sipping coffee at Café Central in the heart of Vienna. Stockholm Fortissio Lungo however, recreates a different style of European coffee that is much beloved by the Swedes, sweet with a hint of bitterness. To taste this like a true Swede, this is best enjoyed over a plate of cinnamon rolls.
Next on the itinerary, South America. Gently roasted Buenos Aires Lungo, boasts distinct cereal and sweet popcorn notes, reflective of the city's affinity with all things sweet. The journey concludes in sunny South Africa with Cape Town Envivo that embodies this southernmost African country's preference for intense full-bodied coffee with punchy, woody notes, that is best complimented with a splash of milk, just the way like the locals like it.
To complement the Shanghai and Buenos Aires Lungo capusles, two brightly coloured cups have been added to the iconic Pixie Lungo collection. On top of that, to pay tribute to each coffee in the World Explorations range, Nespresso has introduced six limited-edition intricately designed white porcelain coasters with iconic elements from each of the six cities, giving a nod to the places, rituals and traditions that inspired the collection.
See also: 8 Colourful Airbnbs To Book When You Restart International Travel
Enjoy these coffees in the comfort of your own home with a Nespresso Coffee Machine. Whether it is strong dark espresso or foamy cappuccinos that you like in your cup, Nespresso has everything to satisfy your coffee cravings. Nespresso Coffee Machines and the Nespresso World Explorations are available in brick and mortar stores at The Gardens Mall and One Utama Shopping Centre as well as on the Nespresso official site and mobile app. Follow Nespresso Malaysia on Instagram to discover more about the collection.
Images Nespresso Malaysia