Where & What To Eat: Republik Damansara Heights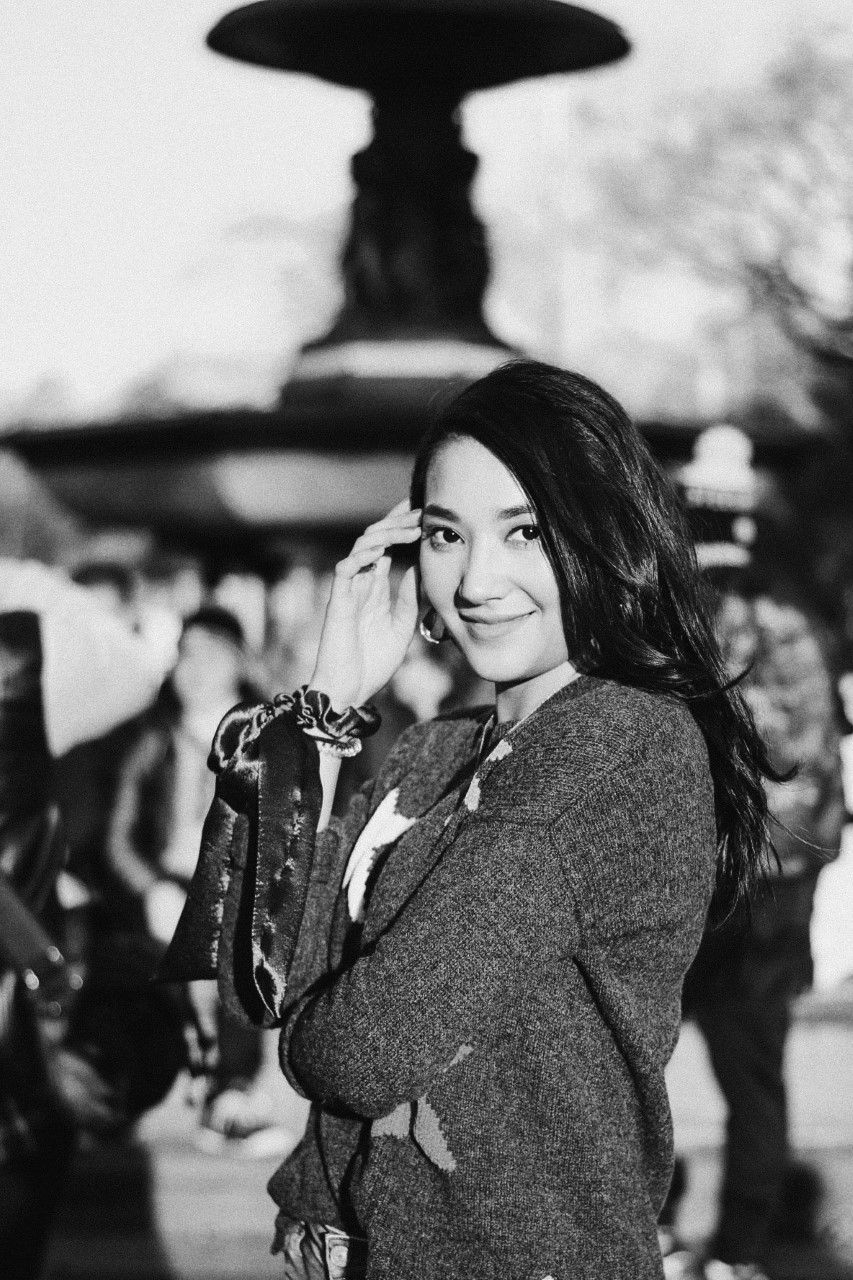 By Syameen Salehaldin
November 06, 2019
Republik Damansara Heights
, a charming development in the heart of Bukit Damansara, has well-curated F&B establishments, from a Thai gastrobar by the PS150 group to a pastel café patronised by fans of its progenitor, Jibby & Co
1/5 Blonde
Having made their mark with Jibby & Co, an urban yet homey café in Empire Subang, the Serai Group has cultivated a second following with this retro café decked out in millennial pink and velvet seats. From breakfast to dinner, Blonde does it all, making it our new favourite all-day dining restaurant.
We like to begin our mornings with Blonde's poached eggs served one of two ways: with a mozzarella potato croquette, slow-cooked beef brisket and smoked chipotle hollandaise, or with creamed spinach, Avruga caviar, French brioche, hollandaise, grilled asparagus and capsicum jam.
The seaweed taco with smoked chilli scallop sashimi, tomato salsa, guacamole and ikura makes a great sharing plate, but for heartier options, the linguine pesto carbonara with chicken, Swiss mushrooms, shimeji and confit egg yolk is pure decadence. Meat lovers might opt for the BBQ chilli lamb belly kebab paired with Persian jewelled rice and spiced yogurt whereas vegetarians can indulge in the truffle mushroom pizza with truffle oil, rocket and parmesan. View the full menu here.
Blonde | G.03A, Republik Damansara Heights, Jalan Medan Setia 1, Bukit Damansara, Kuala Lumpur | 03-2011 6070
2/5 Frangipaani
Fans of Indian fare need to check out Frangipaani. Specialising in Anglo-Indian recipes from Goa, the restaurant looks to British-Colonial architecture for visual inspiration.
Ignite your taste buds with the samosa chana, a short crust pastry stuffed with peas and potatoes that comes with Greek yogurt and chickpea curry, or the lamb goulati kebab, a minced mutton dish that melts in your mouth.
For mains, sample the restaurant's signature dishes such as the rogan josh with lamb that practically falls off the bone, or the Frangipaani butter chicken served in an aromatic and buttery tomato-based gravy. Both doughy yet crispy, the butter and garlic naan makes the perfect accompaniment to the former dishes. Solo diners might want to opt for the murgh briyani, which sees a complete meal of fragrant rice slow-cooked with chicken using the dum pukht style (using dough to seal the container).
Frangipaani | Lot No. M.03, Mezzanine floor, Republik Damansara Heights, Jalan Medan Setia 1, Bukit Damansara | 03-2011 0030
3/5 Playte
A newcomer to Malaysia's contemporary dining scene, Playte aims to inject fun into the stuffy fine dining model. A quick look at the menu, which has been divided into four sections—raw, small, mains and sweets—also divulges a strong sense of locality.
Begin with the beef tartare served with preserved tofu, pickled ginger, preserved radish and garlic chips—something refreshingly different from the classical French way. Another refreshing appetiser is the raw mackerel accompanied by a trio of local fruits, namely calamansi, pomelo and starfruit.
Because portions run on the small side, we recommend ordering one main each instead of sharing. We recommend the chicken served with Shaoxing beurre blanc, clams, braised daikon and kailan—a remarkable surf and turf dish. Don't skip dessert, which is probably the strongest section of the menu. We could have multiple servings of the coconut sorbet with passion fruit custard, mango, and jasmine tea sable.
Playte | G.01, Republik Damansara Heights, 1 Jalan Medan Setia, Bukit Damansara, Kuala Lumpur | 011-2698 5562
4/5 Krung Thep
Krung Thep is short for Krung Thep Mahanakhon, the beating heart of Thailand aka Bangkok. Using only the finest and freshest ingredients, the kitchen here is masterful at striking a balance between the 5 basic flavours: spicy, sweet, sour, salty and umami.
Curb your Thai food cravings with the likes of som tham, a green papaya salad hailing from Hat Yai, the geng pua bai chapluu, a yellow crab curry from the south of Thailand, or the pla tort sahm rot, whole black pomfret drenched in a flavourful sauce. A best-seller at any Thai restaurant is the tom yum soup, and at Krung Thep, the hot and sour tom yam pla inee with kingfish, turmeric, mint and coriander is fault-free. So off you go to Krung Thep to experience Thai food as if you were in Thailand itself.
Krung Thep | Lot G05, Republik Damansara Heights, 1 Jalan Medan Setia 1, Bukit Damansara, Kuala Lumpur | 03-7622 8760 | Reservations
5/5 Nam
Started by the same team behind Kenny Hill Bakers and Nourish, Nam is a departure from baked goods. The French-Vietnamese restaurant serves a confluence of East meets West dishes such as coconut crêpes and beef ribs curry with sliced baguette for dipping.
Few things say 'Vietnamese' quite like soft rice paper rolls, which Nam serves two ways: filled with prawns and served with nuoc cham, a classic Vietnamese dipping sauce, or stuffed with crispy tofu and paired with pickled young mango. It's impossible to say which is tastier!
Nam | G.02-02, Bangunan Epicure, Republik Damansara Heights, 1, Jalan Medan Setia 1, Damansara | 03-2011 2992