Behind The Scenes: Getting Into The Act With Brian Chan
Leadership
Things were heating up in the performing arts scene in Malaysia this year: not only did Istana Budaya undergo an extensive renovation, there was also the fact that OlaBola was officially adapted from screen to stage. Needless to say, the entire show was highly-anticipated and well-received. One thing that stood out for us with regards to the hit show was one actor in particular, who played the role of Tauke. Brian Chan, who is a Generation T Honouree this year, chats with us and touches on the subject of his inspirations, aspirations as well as the lessons he learned in the business.
What are some of the things the characters you've played taught you?
Since I began my career, I've been given the opportunity to play characters whom are often the underdogs in the story. Tauke from OlaBola is a fine example, he's the captain of the Harimau Malaya, he had the entire country and his family turn his back on him because of a mistake he made. The odds were greatly stacked against him. As I reflect, I've always been given the role of an underdog, working and doing his best to beat tremendous odds, and this parallels my personal journey as an actor. Never in a million years would I have thought I'd be where I am today, landing a role of a lifetime. I knew the odds were definitely against me and just like all the characters I've played, we never gave up and kept reaching for the stars.
Read also: 7 Lessons In Theatre That Everyone Can Apply In Their Own Lives
Do you have a pre-stage routine or ritual?
I channel good vibes by giving everyone, cast and crew a warm hug and then I proceed to kneeling on one knee, fist on the ground and I say a little prayer for the entire cast, crew and our show.
What's the last thing you do before you step out on stage and before the curtain goes up?
I say to myself " I'm Brian Chan, I got this."
What is something that you know now that you wish you knew when you were first starting out as an actor?
"Acting is not about being someone different. It's finding the similarity in what is apparently different, then finding myself in there." - Meryl Streep
---
I truly believe that of all the professions out there in this world, as an actor I come closest to creating magic.
---
Is there a particular role that got away?
Well, I was cast as a lead character in a big production for a local film around the same time OlaBola the Musical was happening. The character I was casted for the film was a gangster and it's always been a dream to play a gangster, but the two productions scheduled clashed, which left me with the option of only committing to one. It wasn't an easy decision to make, because I knew both projects would provide a huge leap in my career. I was at the crossroads of my career. Through lots of conversations and discussions with my loved ones, and self contemplation, I chose OlaBola. I concluded that both projects would help me reach my destination (dream), it was just a matter of which road I wanted to embark my journey on to reach that destination.
Read also: Get To Know The Full Cast Of OlaBola The Musical
What's the best part of being an actor?
Putting a smile on an audience member while I create magic. I truly believe that of all the professions out there in this world, as an actor I come closest to creating magic.
What's an area in which you would like to improve as an actor?
Consistency. I think that's an area every actor should always look upon to improve. An actor could have performed his heart out on the night before, but the next day the actor gets complacent and does not maintain the consistency of the performance he had brought the night before. There's no point in being great if you don't work hard to remain consistent in your performances, just like athletes, they train every single day to remain fit and healthy, so they can be at their very best form when they compete, same goes for us actors, by being very discipline with our work and our healthy, we're able to remain consistent in our performance. You're only as good as your last performance.
---
There's no point in being great if you don't work hard to remain consistent in your performances.
---
What have you learned from the directors that you have worked with throughout your career?
In combination, I've learned that there is no such thing as a small role, every role matters and that every performance should be given your best effort during rehearsals and when you're on stage, to always be brave and bold, never be afraid to play (shed away your insecurities), to make mistakes, to always be open to criticism and to always always always tell the truth. Truth of the character, truth of the story, truth within yourself.
Best and worst advice you ever got from someone in the acting business?
I think I'm one of the very lucky few whose never received bad advice, I've always found myself surrounded my people who want me to succeed so I'm going to end with a positive vibe with the best advice I've ever gotten: "Be yourself Brian, that's who we want to see, that's why I casted you", which was said by Puan Sri Tiara Jacquelina.
Trending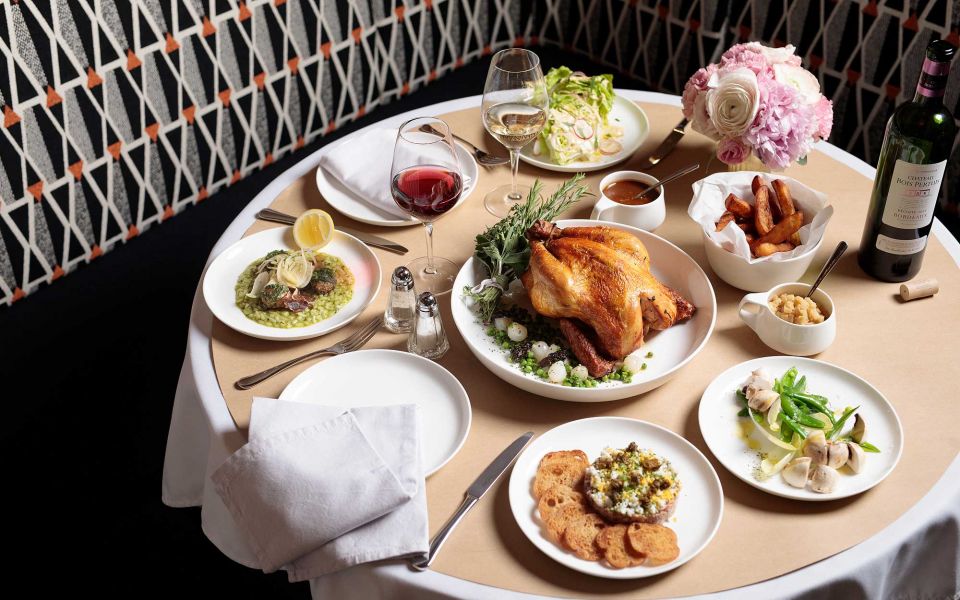 The Ultimate Guide To Finding Your Perfect Christmas Meal In 2018
December 6, 2018 | BY Tien Chew
Gallery Weekend Kuala Lumpur 2018 Opening Evening
December 5, 2018 | BY Tania Jayatilaka
photo_library
Bvlgari Flagship Store In Pavilion KL Throws An Unforgettable 1st Anniversary Party
December 4, 2018 | BY Jessica Liew
photo_library
5 Minutes With Bella Hadid: On Time, Best Memories & Notes To Self
December 2, 2018 | BY Jessica Liew
Road To Runway: 6 Malaysian Beauty Queens Across Generations Get Real About Pageant Life
December 1, 2018 | BY Jessica Liew
The Prosperous #SayYeesToLim Wedding Of Chan Le Yee & Tan Hong Lim
November 28, 2018 | BY Kathlyn D'Souza
photo_library