4 Reasons To Tune In To This Zen Version Of Silent Night At The Spa, Mandarin Oriental, KL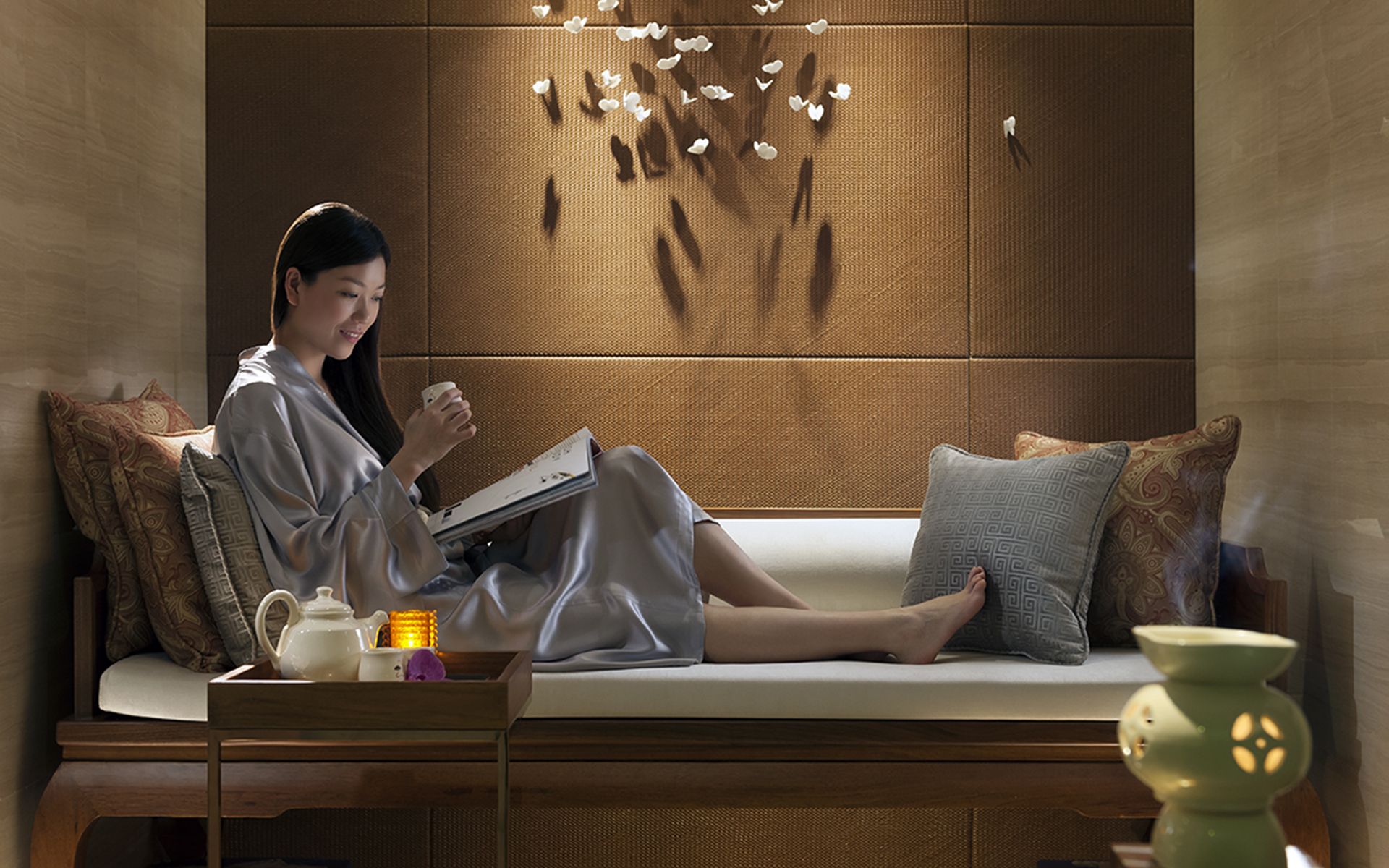 By Jessica Liew
December 06, 2017
Amidst the social media distractions and incessant chatter, silence has become even more golden. Mandarin Oriental, Kuala Lumpur is optimising how you unwind by turning down the volume for a Silent Night at The Spa on December 12, 2017, offering a well-deserved journey of mindfulness.
1/4
Bliss begins at sundown
On December 12, 2017, The Spa at Mandarin Oriental, KL will be tuned down for a unique, Silent Night experience. All talking or music will cease from 5pm onwards, opening a winow of contemplation and peace to its guests. The only communication will take place at the beginning of the spa journey, over a brief consultation with your therapist.
2/4
Disconnecting from technology
The experience comes just in time for the high-octane season: Despite the holidays, there's barely a breather in sight. "A lot of the value of a spa experience comes from simply disconnecting from technology and experiencing time for yourself in silence," explained Jeremy McCarthy, the Group Spa Director for Mandarin Oriental Hotel Group. Guests are encouraged to immerse in some time to think, meditate and simply take a break from the distractions.
See also: CNN Traveller UK Announces The Top Spas In The World For 2017
3/4
Balancing relationships
Although it's a night of silence, guests are encouraged to bring a companion whom they wish to experience a peaceful connection with. Further to this special spa offering, it is also an opportune time to utilise The Spa's Digital Wellness initiative, where a host of wellness tip, guidelines and activities can contribute to a healthier digital consumption.
4/4
An immersive Digital Wellness Escape
Take advantage of a fully immersive experience by booking a Digital Wellness Escape. Lasting 1 hour and 20 minutes, the healing human touch will harmonise the body and mind even more in the silent environment. Book your ticket to tranquility at The Spa, Mandarin Oriental, KL by calling 03-2179 8772 or email mokul-spa@mohg.com.