Louder, Bolder & Full Of Swagger: A Post-Urbanscapes Conversation With British Band Glass Animals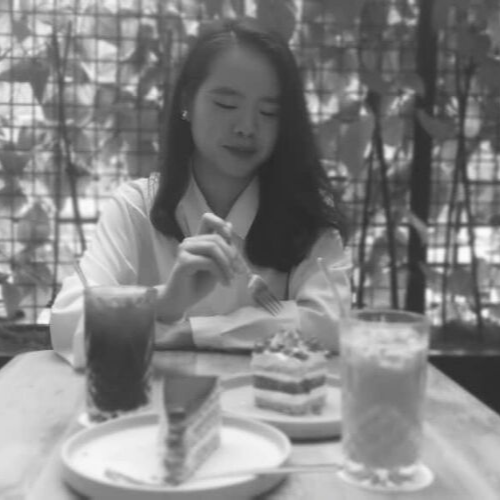 By Koyyi Chin
December 10, 2019
Glass Animals have come a long way since its formation in 2010. A day after the band's powerful performance at Urbanscapes 2019, we sit down with lead singer Dave Bayley and drummer Joe Seaward to learn about their musical journey so far
'Twas the night during Christmas
Before they became the genre-defying entity that is Glass Animals, Ed Irwin-Singer, Drew Macfarlane, Dave Bayley and Joe Seaward were childhood friends who sat on the same school bus and shared a love for music—but never once considered a career in music.
"I never even thought about playing," Joe begins."That was Dave."
Laughing sheepishly, the lead singer Dave replies: "Me neither, but it was my fault in the end. I showed them a song once while I was drunk—and Joe was like, 'Put it on the internet'."
"I remember that," Joe says. "You asked me to come around your house during Christmas, and showed us these songs you'd written and asked what we thought about them. I told you to put them on Myspace, which at the time was sort of dying a horrible death. Then you said to me that if you put them on the internet, would I form a band with you."
"And then Drew and Ed were roped into it," Dave adds.
See also: Boy Pablo, The Norwegian Indie Music Sensation, Answers 5 Burning Questions
Welcome to the rest of the world
Their debut EP Leaflings was released in 2012, followed by the album Zaba in 2014 and a second album How To Be A Human Being in 2016. Both albums earned critical praise.
From the dreamlike, esoteric sounds on Leaflings and Zaba to the near manic energy of How To Be A Human Being, it was audibly evident that travelling and performing around the world has sharpened their musical instincts.
"When Zaba was released, we weren't really part of the 'real world' - we were just doing our own thing, living out of our own pockets, which was why the album sounded so abstract," Dave explains. "At that time, we created this fantasy world of sorts, something more exciting than the real world."
"Then the album took us on a tour. We were just thrown out into the world - it's just city after city and meeting people after people."
Joe continues: "Our sound got louder, faster and heavier after consistently playing live music, which carried over to How To Be A Human Being, which had this visceral energy that got more manic and bolder—something that ultimately bled into our identity as a band."
See also: A Showcase Of The Past 30 Years In Music On Spotify
Defying gravity
"Initially, I wanted to do something fun," Dave says when it was time to make a video for Agnes, the final single from How To Be A Human Being. "I wanted to film the video in a Formula One car, or a rally car, get battered in it—the whole idea was to reflect mental health and depression, about how the world can beat you down and keep pushing this overwhelming weight down on you until it becomes unbearable."
The singer toyed with the idea of G-force to simulate the emotion, which then prompted Eoin Glaister, friend and film director, to show him videos of people passing out while riding a human centrifuge. Dave describes it on Youtube as "something out of a Bond villain's lair. It's claustrophobic and uncomfortable and also incredibly hot."
When asked if he had tried it, Joe gave a resolute, "No, absolutely not!"
Wavey Davey, Sasha Fierce and Denzel Curry
The powerful, bass-heavy track, Tokyo Drifting, is the band's latest single featuring American rapper Denzel Curry's rapid-fire rhymes and a curious character that goes by the name Wavey Davey.
"This song started out as a beat with rappers in mind," Dave says. "I had the vocal melody down but it needed someone with a lot of charisma, someone who could elevate it with Hulk-level swagger."
And that someone was Denzel Curry, as well as Beyoncé's alter ego, Sasha Fierce, whom Dave had looked to for lyrical inspiration.
"So Beyonce has this alter ego, right? One that allows her to be 'swaggy', be confident and be anything," the singer gesturing excitedly as he explains the process. "So I was like, I'm going to make my own then, which was how the Wavey Davey character came about and how I wrote some really 'swaggery' lyrics I thought Sasha Fierce might write herself."
"The whole experience was incredible," Dave enthuses. "When Denzel finally checked his messages, he was like, 'Bro, this is fire'."
See also: 8 Fun Things To Do In December 2019
Photography Khairul Imran
Images courtesy of Glass Animals