Award-Winning Novelist Tan Twan Eng On How To Write A Bestseller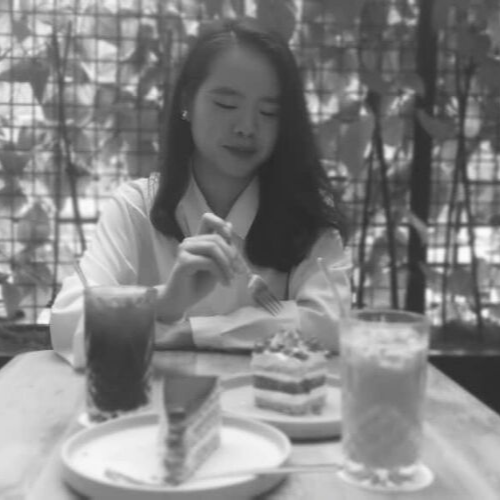 By Koyyi Chin
May 08, 2021
The first Malaysian author to win the Man Asian Literary Prize and the Walter Scott Prize for Historical Fiction shares tips on writing a good novel
Tan Twan Eng's debut novel, The Gift of Rain, which follows the trials and tribulations of a young man in Penang during the Japanese Occupation of Malaya, was long-listed for the Man Booker Prize in 2007. He followed this up with The Garden of Evening Mists, another tale set in World War II, which won Tan the Man Asian Literary Prize as well as the Walter Scott Prize for Historical Fiction.
In this interview, the Penang-born author shares his creative process and the secret to writing a bestseller.
What books would you recommend to fledgling writers?
My advice would be unimaginatively similar to what other writers have given: read everything you can. But I'd also add that you should pay particular attention to the sort of books you're interested in writing, and analyse how the experienced writers work with their craft. I'd also recommend that you read long and well-analysed book reviews in Literary Review, TLS, Asian Review of Books, Mekong Review, and The New York Review of Books.
See also: 6 Beautiful Bookstores To Know In The Klang Valley
What is the rule of thumb when it comes to writing?
There are no rules except your own personal rules, and I'm reluctant to impose them on anybody. You'll discover through experience what works for you and your book, as well as what doesn't. That's one of the most rewarding things about being a writer—the freedom to march to the beat of your own drum.
Somerset Maugham said he had only one rule in his writing: "Clarity, clarity, clarity." I try to adhere closely to that, to make my writing as lucid as possible. A handful of my own rules include don't resort to clichéd writing, ever; don't be pretentious in your writing style; don't adopt all the latest textual trends and gimmicks; and the most essential rule of all, rewrite, rewrite, rewrite.
Which stage of writing takes the longest and which is the most challenging?
Rewriting takes up the most time. I keep finding mistakes and, even worse, clumsy sentences and just plain bad writing with every rewrite, so the process is never-ending. But every stage of writing has its own set of problems and challenges. A novel is a series of intricate, interlocking mechanisms; all of them must function smoothly to drive the entire engine.
Read also: 7 New Books To Read In May 2021
There are no rules except your own personal rules. That's one of the most rewarding things about being a writer—the freedom to march to the beat of your own drum.
You're quite a historian yourself. What has been your greatest discovery so far during your research?
The National Archives of Singapore (NAS). I needed to obtain some court transcripts of a trial that had taken place in Kuala Lumpur in 1910. I couldn't find them anywhere in KL, but eventually I discovered that the NAS had copies of the transcripts. The place was superbly organised and managed, the staff extremely helpful, efficient, and knowledgeable. What a pleasure it was to do research there.
And because history can be bleak, was there ever any moment that gave you pause?
Reading about how survivors of concentration camps cope after they've returned to the world. A great number of them never talk about their experiences. They try to live their lives normally, but their spouses and children always sense a barrier of unbreachable silence in their homes. One particular anecdote I came across still haunts me: this survivor of a POW camp had made a good life for himself and his wife and their children, and for 30 or 40 years he appeared happy and content, even at peace with the world. Then one morning after breakfast, he washed his plates and spoon, dried them and placed them back in the cupboard; then he went upstairs to his bedroom and hanged himself. The POW camp survivor may have walked out of the camp, but a part of him will always remain imprisoned there.
ICYMI: The Lockdown Chronicles Is A Collection Of Malaysian Short Stories About Life Under MCO
You have talked about carrying a notebook where you scribble your ideas down, even going as far as to draw a map for The Garden of Evening Mists.
I don't actually carry a notebook with me. I used to have a very retentive memory so I had no trouble recollecting any thought or idea that came to me, but as I grow older, I now have to resort to jotting down notes on my phone.
If I'm reading at home, I'll have my notebook close at hand; I find reading helps to spark off ideas or phrases. I abhor scribbling notes or underlining in a book—it's sacrilegious. When starting work on a novel I always begin with a character, and then I add more layers to him (or her), put him in a geographical, social and historical context, and then create more characters for the story.
You once said that one of the cardinal sins in writing was 'wasting a reader's time'. What are some other pitfalls that you steer clear of?
I tend to grow lazier and lazier the longer I work on a book, so clichés and tired descriptions and scenarios start slipping in. Writing isn't easy for me, and naturally I'm often tempted to resort to the easy solutions to move my story along, so I have to keep a sharp eye out for that.
There's also the tendency to over-write, to use too many descriptions. It's one of the hardest things to do—crafting a sentence that is original and lyrical, and yet is so apt and precise for what you want to say; a sentence that makes the writer (and consequently the reader too) see the world in a slightly different way, and yet describes it so accurately.
Read also: 5 Incredible Life Reminders From Michelle Obama's Best-Selling Book