Badan Warisan Malaysia: Preserving Malaysia's Cultural Identity In Uncertain Times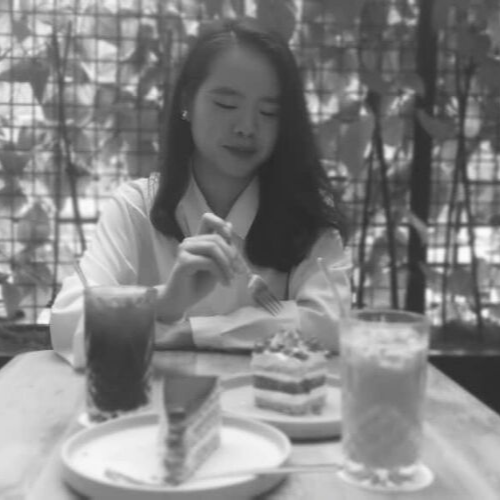 By Koyyi Chin
March 22, 2021
We speak to a few of the 2021 council members of Badan Warisan Malaysia about what it takes to protect the nation's cultural heritage in a time of unrest and economic decline
Picture this: a young student on the cusp of adulthood is sat hunched over his desk as he stares at his Sejarah paper, desperately trying to remember the history notes he's branded into memory a few hours ago. Then, in the blink of an eye, he graduates with little to no fanfare, the exam a fever dream and history notes scattered to the wind, only to come back in hazy bits and pieces as his adult self happens upon articles or tourist destinations without so much as a small, surprised, "Oh, I remember learning this at school".
The moment passes, and he moves on; the past stays in the past. But the question remains still: what happens when we forget? And where do we go from here when our foundation as a people, built upon stories carved in wood, stone and even in ourselves, starts to fade with the passage of time?
And those very questions were what fuelled the inception of Badan Warisan Malaysia (the Malaysian Heritage Trust) in 1983, the nation's leading non-governmental organisation that sought to conserve and preserve historically as well as culturally significant architecture or areas of the nation, while raising awareness towards them and influencing policies to create a conservation-friendly environment.
See also: Meet The Malaysian Architects Rebooting Heritage Buildings
'To educate, engage and empower' is the organisation's motto, and it's become a legacy-cum-mantle which the new council of Badan Warisan Malaysia has taken up at a time where change has never been more necessary than ever. Its president Lim Wei-Ling, who is also the founder and director of her eponymous art gallery, says as much, having taken over the organisation in January last year with Covid-19 hitting the nation in full force just two months later.
"We all knew it was going to be a challenge. It was a steep learning curve for everyone as the pandemic was something no one had expected. We (the new council) come from different industries and backgrounds, so we had to pull our strengths together, to ascertain the best way forward for the organisation. Ironically enough, while the lockdown had all but slowed things down for us, the urgency to progress the organisation was all the more apparent in order to keep up with current times. So much has happened in a year—in addition to restructuring the organisation as well as the way we work to adjust to the new normal, we had to think about how we could do things in a more sustainable, cost-effective way as most of our funding comes from activities like fundraisers, walks, tours, events and donations; much of which had ground to a halt last year. The pandemic forced us to rethink our business model, consolidate, restructure and review how we would exist in the future."
We all knew it was going to be a challenge. The pandemic forced us to rethink our business model, consolidate, restructure and review how we would exist in the future.
Like any other NGO, especially one that is in the business of sustaining the preservation of the country's tangible and intangible heritages, funding was an-going issue that worsened as their usual avenues of funding have been limited by the travel ban. However, the council was quick to focus their efforts on the digital platform—an action which Tengku Nasariah Tengku Syed Ibrahim, the organisation's honorary secretary, enthuses was one that would provide a more inclusive space that could better reach out to both the local and international demographic. This required fast changes to the way they worked, which they succeeded thanks to the financial support from organisations which provided both hardware and software to enable the office team to work in this new environment.
"Places like the Louvre Museum and the Metropolitan Museum of Art have fully integrated themselves into the virtual space long before the pandemic and have successfully managed to expand their reach with it," notes Nasariah. "What this tells us is that if we strike while the iron is hot, we can broadcast our local stories loud and clear to the younger generation, instilling in them a sense of anticipation and to be agents of heritage preservation.
"So, say people attend theatres, musicals and exhibitions online or even take a virtual tour of our Rumah Penghulu Abu Seman (a traditional Malay house of a village headsman built in the 1920s and situated within the NGO's headquarters at No 2 Jalan Stonor, Kuala Lumpur)—it's still a two-dimensional flatscreen, and they know it can't ever beat the immersive experience of seeing it in real life, which is why I think there's still hope for us because we'd be giving an even wider audience the choice to visit at their own volition to know more. That emotional investment is vital to foster, especially in times like these," she adds.
While the aforementioned virtual tour of the Rumah Penghulu Abu Seman is still in the works, the council has been organising various webinars with the general public on topics concerning past and present heritage conservations. Vice president of Badan Warisan Malaysia Dato' Zahim Albakri mentions on-going plans to digitalise the Chen Voon Fee Resource Centre, which was a specialised library and information centre that contained historical texts and images—which he stresses were artefacts that were all the more integral to a building's cultural significance. "We're just as concerned with the inside as we are with the outside," he states.
"What gives meaning to the building's physical structure? Take for example a family project of mine in Batu Gajah (in Perak); it's an old family home that belonged to my great-grandfather from my father's side of the family and while I initially had thought to turn it into a hotel, I decided to do a cultural mapping of the town instead because I asked myself this: 'Do we need another hotel under current circumstances?' And this is a mindset I hope we could expound on with others, where we think about the adaptive reusability when restoring our buildings, of what it can become and how we can allow for the community to take ownership of it as well."
See also: 13 Experts Across Asia On The Future Of Arts And Culture After The Pandemic
Suridah Jalaluddin, one of the NGO's council members, expresses a similar belief. "Ultimately, what Badan Warisan Malaysia really emphasises and hopes for the next generation is to have all private sectors, government sectors, the public as well as individuals themselves to participate in the preservation of our nation's heritage. We are extremely grateful to the corporate organisations and private sponsors who immediately stepped in to help us weather the Covid storm of 2020 that kept us afloat and survived the year. However, the need for funding continues as heritage preservation and education is an ongoing process. It's a national concern that requires national attention—we can't just do this on our own because our country's history is every Malaysian's story, and it is something that needs all sectors to play a role in. That's the support we really need."
See also: Inside The Fascinating World Of Nini Marini, Artist And Creative Entrepreneur