Bettina Chua Abdullah On The Making Of Award-Winning Book 'Over Penang'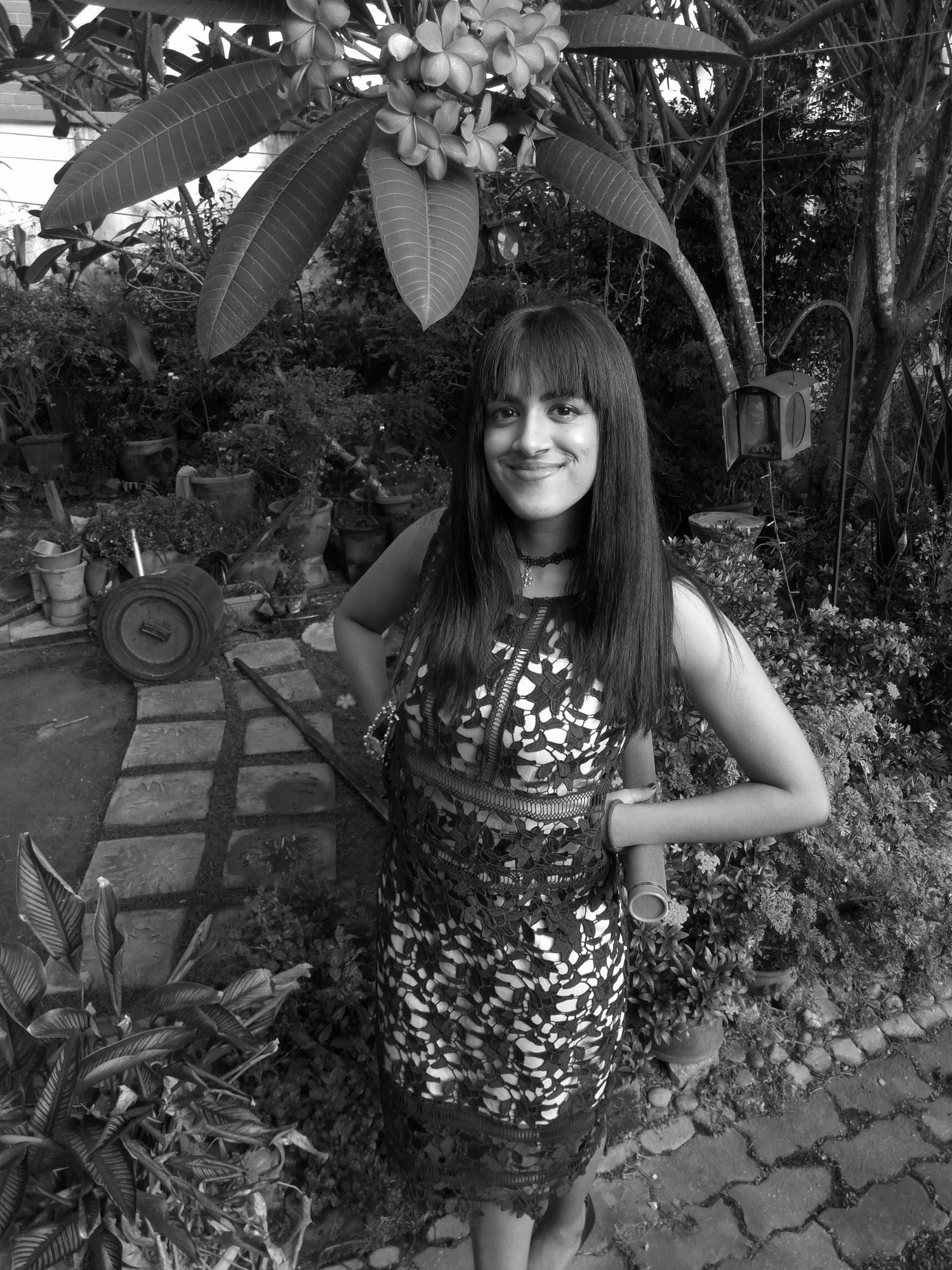 By Tania Jayatilaka
November 19, 2020
Bettina Chua Abdullah penned the descriptions in David ST Loh's dronescape photography book Over Penang, which recently won the National Library Of Malaysia Award 2020
Even for a seasoned writer, words couldn't quite describe the emotions that Bettina Chua Abdullah felt upon hearing that her good friend David ST Loh's book Over Penang had just won The National Library Of Malaysia Book Award 2020 in the English category.
Published in 2019, Over Penang features an awe-inspiring collection of drone photographs capturing the beauty of the island state like you've never seen it before. Originally a solo photo exhibition of the same name held by Loh at the E&O Hotel in conjunction with the 2018 George Town Festival, the initial collection of photographs would eventually be expanded into a full-fledged publication with the help of Loh's wife and project coordinator Rebecca Lee, editor Gareth Richards, designer Allie Hill and former CNBC Asia anchor Chua, who was tasked with writing long form captions for each image.
The founder of The Fay Khoo Award for Food+Drink Writing and director of Penang-based creative events space Hikayat, Chua rose to the challenge when she was first asked by Lee to work on the exhibition notes for Over Penang. Today, she's humbled to have contributed to the bestselling book that showcases the beauty of her beloved home.
Ask An Insider: Can A Crisis Spark Creativity In The Arts?
Tell me about your work in David Loh's 2018 Over Penang exhibition at the E&O.
David and his wife Rebecca had just moved back to Penang from Singapore. I had moved to Penang from KL. I don't remember exactly how I met them, but George Town is a small place where creatives find each other.
Rebecca mentioned needing a writer for the exhibition notes for their images. They sent me some photographs, and I developed a style of writing captions that they liked, and which visitors to the gallery seemed to really enjoy. Apparently people spent a lot of time reading them!
What happened after that?
I wrote the texts for 17 different photographs for that exhibition. Then David and Rebecca decided to expand it into a publication with over 60 images. I went on to write the captions for each one, and then shaped them into a three-part narrative arc: Homeland on the geography and landscape, Neighbours, and Endeavour. I also wrote the opening essay Date with a Drone.
Related: Photographer Heartpatrick Helps Us See Kuala Lumpur Through A Fresh Lens
What kind of research was involved in producing Over Penang?
Mostly I read up about the buildings or histories, and would get quite forensic about details. Often times, I'd get in my car and drive out to a location, just to get a sense of place or people.
What was the teamwork like throughout this project?
We all worked independently. It's the nature of book production. The bulk of the photography was already done when I started writing the text and working on separating them into themes. When it came to laying out the book, we did it the old-fashioned way—A4 sized images, laid out on the floor, which we could move around.
Sometimes we decided that an image worked better in a different chapter and required some re-writing. We culled images if they were repetitive. Then Gareth stepped in to copy-edit, which is a step that not nearly enough Malaysian writers include, but I wouldn't dream of skipping. In the meantime, Allie was already laying out the book, and we traded suggestions here and there.
What did you enjoy most about working on Over Penang?
Freedom. Drone photography is interesting because it alters perspectives and scale so drastically. The results often trigger more questions than answers. Sometimes, the photographs are so abstract that you need to explain them, like the image of the spillway that we used in the contents page. Others might be dismissed as just pretty views, until you read about why they are significant to the island's history. I had complete freedom to approach each image any way I liked. Sometimes I wrote about the history, sometimes I wrote about the politics, and sometimes both, like the text for the image titled Promised Lands. David and Rebecca didn't change a word. That level of trust is rare.
Was it difficult to express Penang's history and landscapes in such a limited number of words?
I found that I liked the challenge of writing long form captions. There's an intensity to recognising the essence of the story, and then shaping and playing with the words. If you get it right, the passages become lean and supple. In many ways, it was like television all over again. You must be brief, but engaging. Too many words, and people drift away.
Did you have to do a lot of rewriting in the book's final stages?
Sometimes, one of my team members would call me and ask if I could trim some captions or rewrite something. I don't remember for what specifically, just that one time it happened while I was halfway driving to KL on the highway. I pulled into the nearest rest-stop and did the rewrites on the spot.
More: 5 Reasons To Check Into The Prestige Hotel In Georgetown, Penang
How did you feel when you learnt that Over Penang had won the National Library of Malaysia Book Award?
The news of the award took a while to sink in, and once I had the time to process it, I realised that what I felt most was gratitude that I had been able to write and shape a very special book about an island that I have come to treasure. I'm also very pleased for David and Rebecca, who worked tirelessly to promote Over Penang.
Over Penang is just one of 14 titles that the National Library has recognised. There are winners in Chinese and Tamil language publications as well as Bahasa Malaysia. That's very important and I'm glad to be a part of a diverse and inclusive award. Kudos to the National Library.
In light of the pandemic, are there any reflections or personal epiphanies that you'd like to share?
Start where you are. Use what you have. Do what you can.
See also: Lauren Ho, Author Of Last Tang Standing, On Transitioning From Law To Literature