How Comedian Arwind Kumar Heals With Humour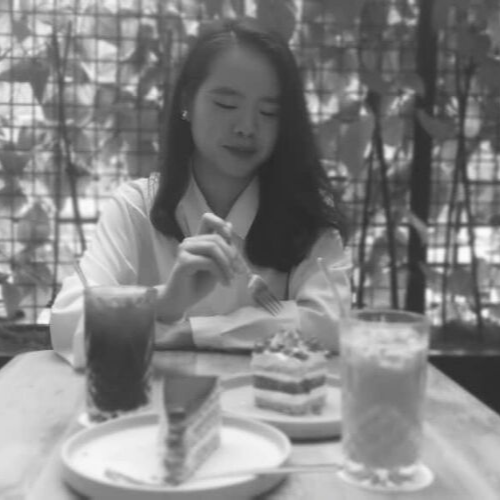 By Koyyi Chin
July 15, 2021
Arwind Kumar may be a content creator who loves a good laugh, but behind every joke is a either sobering source of inspiration or a very human one
Arwind Kumar isn't what you would expect from an online personality whose larger-than-life personas, such as the ever-witty Makcik Rosmah and Aunty Chai Ling, are both unafraid of giving their audiences a piece of their mind as they discuss topics that hit close to home, cleverly disguised as comedic skits and tongue-in-cheek satire. Behind his dramatised versions of one's no-nonsense Malaysian aunt, the 26-year-old is in reality a gentle, philosophical soul with a righteous passion for philanthropic causes.
See also: Funny Story: The Lighter Side Of Life With Comedian Douglas Lim
Despite his sunny disposition in life, however, the journey it took for him to become the comedian cum content creator he is today was a long and arduous one—at 15, Kumar was the victim of severe school bullying, which began with derogatory taunts, estrangement from peers as well as educators alike, and had escalated to constant physical abuse. He describes one traumatising experience that had scarred him so deeply, it left him with a serious social anxiety.
"I never really talked about it with anyone before," he admits. "But those characters you see online? They manifested because I needed something to cope with my social anxiety. Whenever I go out in public, I start getting nervous, and I definitely don't do well with crowds. I'd feel sick and scared, like I'm drowning.
"Emotional trauma grips you in indescribable ways," Kumar continues. "It's so intimately intertwined with your insecurities; intrusive thoughts threaten to take over you all the time, especially self-deprecating ones where you think you're not good enough. You start spiralling into this state of mind where you're so hyper-focused on your faults that you start to blame yourself for what you lack. I was so struck by this debilitating fear of letting new people into my life."
See also: How To Deal With Bullying At School
And that's when MakCik Rosmah came into his life. While Kumar had never intended for internet stardom, as he started making videos just for entertainment's sake, once he'd don the curly-haired wig (which became the character's defining feature), something inside of him clicked as he observed how much his audiences loved this new-found character.
"It was a cathartic and therapeutic process that helped build my confidence from scratch," he says. "I felt like a baby learning his first steps. I was allowing myself to heal, to regain the security I lost before—I was also doing something I loved, which was making people laugh. And while I don't think this anxiousness of mine will go away entirely, I like to think that I'm a stronger soul because of what I've been through."
Although he regards them as his ongoing source of healing, Kumar confesses that there was a time when his alter egos had nearly taken over his life, having lost sight of who he was originally as 'Arwind Kumar'. Gradually, after a year-long struggle, he found his footing in creating Soulfuel Sundays, which is a series of videos where he focuses on heavier topics such as rape, sexual harassment and bullying, to name a few, giving it gravitas in place of his usual humour.
"When it comes to serious topics, especially issues that have very real impact towards real people, that's where I step in instead of my personas," he explains. "I mean, I can add a dash to sarcastic humour to them, but only if the mood calls for it. Whenever I make my videos, it's always about the intention: no matter the content, you need to ask yourself why and what you're doing this for.
"And as a content creator, I'm of the belief that you don't have to wait for a topic to trend because that defeats the purpose of raising awareness. There's no genuine meaning to making content about serious issues when all you're after is just engagement, views and likes. And it's become this sad reality where we're only just starting to be concerned about topics like rape or sexual harassment because they've gone viral. And if you think that you're doing the world a service or are being responsible just by riding the train on a trending topic, you're not—because you wait."
Attributing his down-to-earth manner and sense of social justice to his mother, who he affectionately calls 'Ma', Kumar recalls how relentless she was when it came to her humanitarian projects.
"She's a force of nature and my biggest influence," he says fondly. "Rain or shine, ma had never stopped— she would be like, 'I don't care if it's sunny or raining out there, grab your umbrellas, get out there, and make sure the people get what they need!'
"She taught me that being human means pushing past your comfort zones. It means looking at the smaller steps it took for you to get to where you are instead of always looking at the next big thing."
See also: 10 Cool Malaysian Podcasts To Stay Connected In 2021