Contemporary Artist Dr Choong Kam Kow's Reflections On Life On Shaped Canvases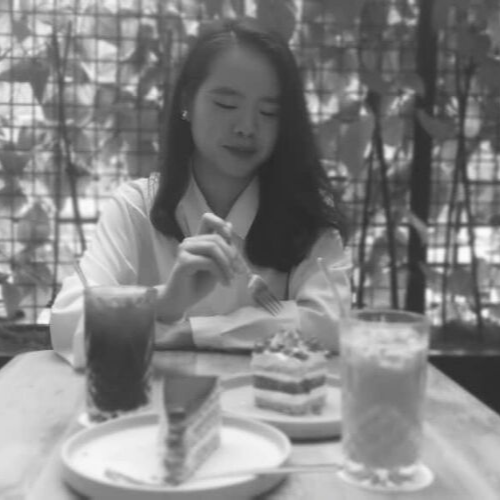 By Koyyi Chin
October 24, 2019
A pioneer in the Malaysian contemporary art scene, Choong Kam Kow shares the inspirations behind his latest solo exhibition in Gajah Gallery in Singapore
Choong Kam Kow is one of Malaysia's most renowned contemporary artists who has exhibited all over the world including at the recent Art Expo Malaysia 2019 in Kuala Lumpur. But behind the facade of the acclaimed artist is the memory of a boy who grew up in Ipoh with little access to express himself creatively.
"When I first started, we had nothing to draw with - no pencils, not even paper! We used to draw in the sand with sticks," the 85-year-old recalls with a laugh. "We didn't even have such a thing as an art teacher back then."
Despite the lack of art supplies during the early 1950s, Kam Kow's passion for art burned brightly. "Instead of seeing these challenges as a negative, I was determined to make do with I had and honed my skill from there."
Kam Kow is currently having a retrospective solo show at Gajah Gallery in Singapore (from now until Nov 10, 2019) featuring 3 series from his early days. He discusses in further detail about the works that have shaped him as a professional artist.
New York, New York
And this ambition was what led him to apply for the Fulbright Grant to study art at the Pratt Institute, New York. Needless to say, he wasted no time in diving deep into the thriving New York art scene in the 1960s. He reveals that he was enthralled by the art movements of the time such as abstract expressionism and futurism.
He describes New York as a feast for artists, and it left such an indelible mark that he created an entire collection that pays homage to the Big Apple.
"I wanted to translate the Oriental painting technique into a new visual language to catch up to the art scene in New York," Kam Kow explaining the process behind the New York series. "I used the Chinese brush but instead of Chinese ink, I used oils to evoke fluidity in the movement."
He adds: "One of the pieces called In Motion was inspired by my experience riding the subway train for the first time. I was excited and terrified at the same time, and as I watched my reflection in the darkened window, I saw blurry posters flashing past me. I wanted to capture this motion with my brushstrokes."
An Assembly of Shapes
Malaysia was undergoing industrialisation when Kam Kow returned to Malaysia in the late 1960s.
"We were growing as a country—the assembly system that we've adopted in order to manufacture the patents we received from other countries and export them, was what inspired me to create the Shaped Canvas series," says the artist of another work of his popular works.
With a belief that geometric shapes made up most of our world, Kam Kow flattened three-dimensional cubes and turned them into a basic square, which he then assembled into different art pieces.
See also: Photographer Heartpatrick Helps Us See Kuala Lumpur Through A Fresh Lens
Home at SEA-THRU
A master at the projection of space and optical illusion, Choong furthered the idea of canvas manipulation in his SEA-THRU series in the 1970s.
"I wanted to include some aspects from life itself because to create original, relevant art, one should use their impressions of and contacts in life. The main inspiration behind this particular series began when I bought my first house at Seapark in Petaling Jaya —I stood inside and observed the windows, intrigued by how these small openings were the only things in the house that allowed me to see the outside."
This transparency along with the popularity of translucent fabrics at that time informed the art pieces in SEA-THRU. "I wanted people to be able to see through my paintings, to be able to see what's inside them. If you look through the openings, you can see the colour of the wall behind it - taking you beyond the painting."
See also: Best Places In The Klang Valley For Kids Who Love The Arts