Elizabeth Marini's Travel Diary: Ibiza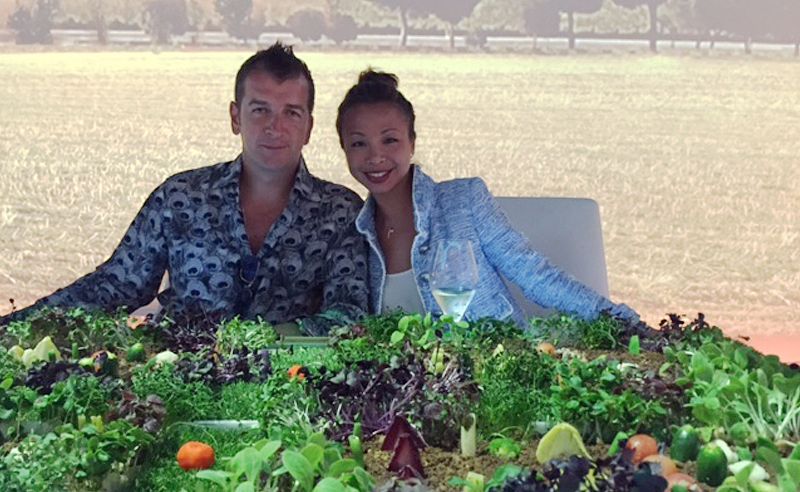 More than familiar with the kind of electric atmosphere Ibiza is known for, Elizabeth Marini, Vice President of the Marini's Group, travels regularly to the Balaeric island.
Ibiza is famous for its beaches, nightlife and mispronounced name (Ee-bi-tha is the correct pronunciation). The island just south of Spain is a hotspot that welcomes A-listers from all over the world to party with world famous deejays and soak in the electric atmospheres of their many nightclubs.
One person who's more than familiar with an electric atmosphere is Elizabeth Marini, Vice President of the Marini's Group, who has travelled regularly to Ibiza over the last three years.
We reached out to Elizabeth to get her to share with us some of the island's magic as well as give us the inside scoop on where to go, what to do and how to party.
---
"My first trip to Ibiza was just with my husband, in 2014. Marini's on 57 had just launched its first Sunset Hours Compilation and it was also our first partnership with music legend, Jose Padilla. We felt that we had to bring the album launch to the origin of Balearic music."
---
"We fell in love with the pulsating vibes, the sea, the food, and everything about the beautiful island and really wanted the kids to see it too. So the following year, we flew back again. This time, it was even better."
---
"We stayed at Ushuaia the first visit, which has a no-kids policy. Last year, we stayed at its sister hotel, The Hard Rock Hotel, which is amazing and so child friendly. Whilst staying at the hotel, we were given VIP passes to concerts like David Guetta, Avicii and the likes."
---
"We visited other hotels in the downtown area and smaller boutique hotels in the outskirts but we still preferred Ushuaia and The Hard Rock due to its proximity to the airport and the amenities it offers. The beaches have clean white sand and the waters are warm and clear in July. Nothing like soaking in clear blue seawater."
---
"There are so many options when it comes to food in Ibiza. You can explore restaurants in the old Ibiza town where the streets are paved with cobbled stones or just take a drive out to less touristy sites for amazing paellas and fresh sweet lobsters. There's still so many places to explore but we'll keep it for our next visit."
---
"In Ibiza, dinner starts at 11pm and then the party goes on to sunrise. You can pretty much find partying happening anywhere depending on your budget. We didn't even have to go far since the best DJs were already spinning at our doorstep in the hotel itself. There are also plenty of boat parties if that takes your fancy."
---
"There isn't really a big shopping mall in Ibiza. But walking around, you can find some nice local handicraft like their popular hand woven beach totes etc. Even in the beachfront, you find beautiful ladies parading beach kaftans. That always gets me shopping…"
---
"I'm definitely returning to Ibiza and am planning to this end July if time permits as we are launching our Sunset Hours Compilation Volume 3!"
---
Across the Atlantic is the equally breath-taking island of St. Barth's that we explored with Dr. Andrea Lim.