First Look: One&Only Desaru Coast—Malaysia's Newest Luxury Resort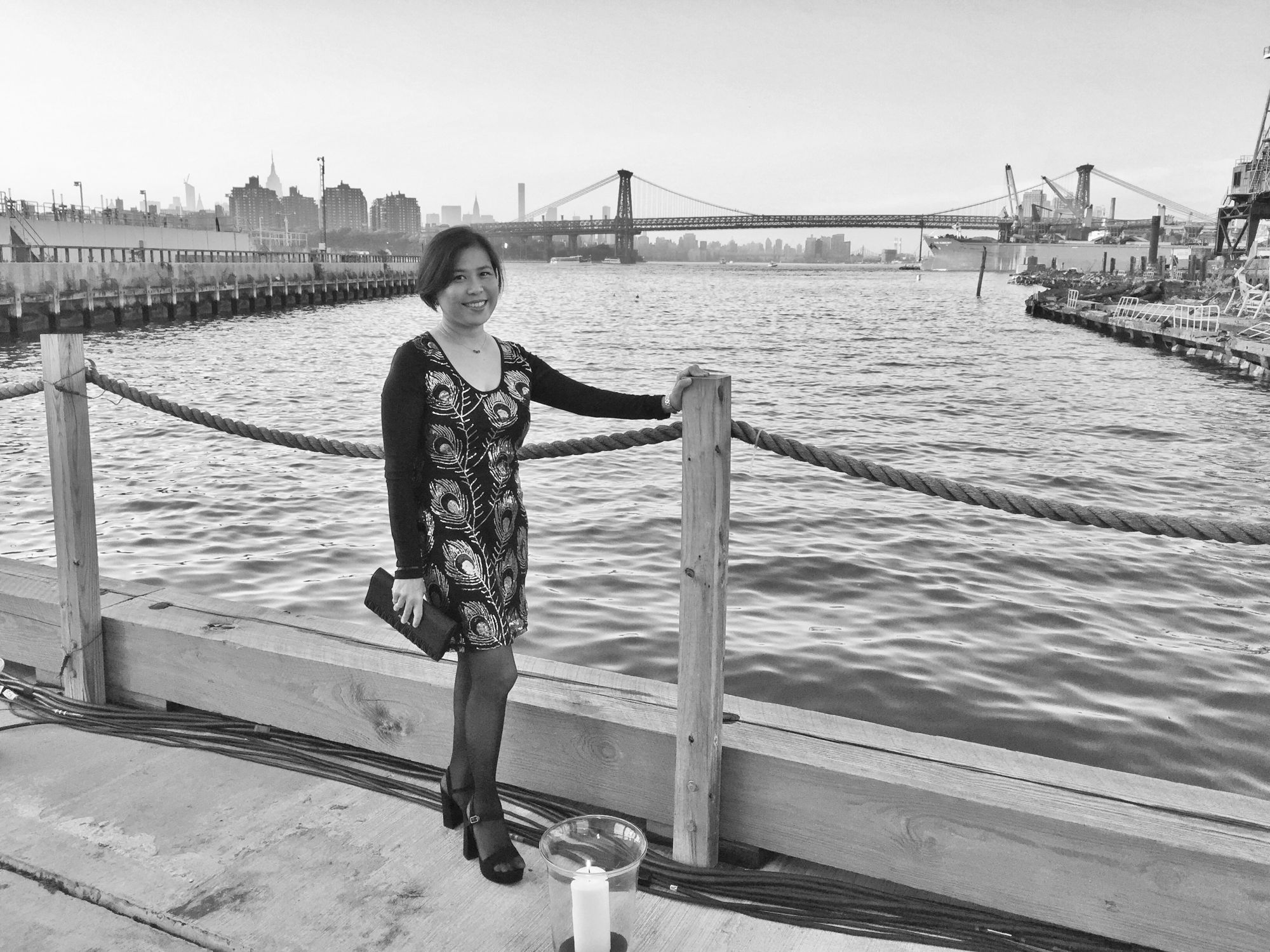 By Elizabeth Soong
September 25, 2020
Our trip to One&Only Desaru Coast set a gold standard for staycations in Malaysia and reaffirmed the healing power of travel
Since it opened its doors on Sept 6, One&Only Desaru Coast has quickly become the playground of choice for Malaysia's travel lovers. Granted, everyone deserves a holiday this year but its popularity is easily understood when you enter its grounds, which offers a sense of spaciousness and intimacy all at once. The resort is harmoniously designed around the lush rainforests it sits in—a final, parting gift by the late architect Kerry Hill whose stellar body of work includes the serene Amanemu in Japan.
With only 42 Junior Suites, two Grand Suites and its one and only 4-bedroom Villa One spread out across a private stretch of land along Desaru's coastline in the south-east corner of Johor, the resort is akin to a private island, whose other inhabitants are the wildlife that can be found in this area, including the bold and brash macaques, shy dusky leaf monkeys, plus 42 species of birds. Sea otters have also been spotted on the beach and the golf course next door!
The architecture is decidedly modern, but gives a nod at the cultural heritage typical of coastal Malay villages. Featuring double-height timber-clad buildings, airy verandas and terraces, the place positively brims with good chi as the spaces between indoor and outdoor are blurred. Meanwhile, the walk to the rainforest and ocean-facing suites that fan out on either side of the main building is fringed with gardens and towering mature trees that provide protective shades along the walkways.
See also: The Most Idyllic Luxury Holiday Resorts In Malaysia
The Welcome: Personal Touch
After passing through a discreet gated entrance, a warm welcome awaits once you step foot in the open lobby, where your gaze will inevitably be drawn to the 50-metre pool that appears suspended as it merges with the foliage. Don't be surprised to be greeted by Jerome Colson himself, the resort's affable general manager. Over here, guests are treated like family that by the time you say goodbye, it seems like you're all fast friends. Not unlike that famous sitcom bar where everybody knows your name. And do you notice that the staff always greets you with their hand placed over their heart? For all intents and purposes, it's a gesture meant to let you know that they serve from the heart.
Butlers are also on hand to facilitate a smooth and easy check-in at your suite, and to get you acquainted with your home away from home, for the duration of your stay. They also help make bookings for you, whether for a spa session or to partake in any of the resort's signature experiences like the Call of the Gibbons, an adventurous guided trek with their resident naturalist in the Panti Forest Reserve for a close encounter with the white handed gibbon. All to make your experience at the resort a smooth and hassle-free one, with your only thought being to maximise your time with all that the place has to offer. Believe us, there is so much to do here that three days is barely enough to scratch the surface.
See also: Private Retreats In Malaysia For A Post-Quarantine Staycation
The Rooms: Suite Haven
Whether set in the forest or facing the ocean, the suites are very spacious, with the bathroom and the bedroom separated by an internal courtyard and plunge pool. Besides providing natural light, sliding glass doors allow for easy access between the spaces—but be warned, please keep it closed when you're out or you're likely to have banditos for visitors (monkeys have been known to raid the minibar and take off with even bottled drinks!). For ocean-facing suites, the terrace featuring pivoting timber screens provides direct access to the beach, which faces the South China Sea. Holidays are usually for sleeping in but we suggest getting up early one day and go for a walk on the soft, powdery sand and listen to the gentle lapping of the waves as you take in the sunrise. On hot scorching days, low-lying trees provide shade and a space to relax on hammocks and swings.
Back to the room, a soothing, earthy palette dominates the interiors, with locally sourced natural stones and balau timber from sustainable farms. Sumptuous creature comforts come in the form of luxurious bed linen and towels from renowned Italian brand Rivolta Carmignani.
One&Only Desaru Coast is big on supporting local businesses and endeavours to showcase the works of local artists and the arts and crafts unique to Malaysia. They've brought in Sarawak-based atelier Tanoti Crafts to create intricate songket pieces that adorn the headboard wall, the check-patterned rattan floor mats weaved by the Penan tribe, and the Pua Kumbu handwoven throws by the Iban.
Over at the 4-bedroom Villa One, the pinnacle of One&Only's luxurious offerings which is perched in a more secluded site, an abstract painting by celebrated artist M Shafarin Ghani hangs in the dining room while batik pieces by textile designer Fatimah Chik adorns the living room.
The Spa: Realign and Recalibrate
A visit to the Chenot Spa is highly recommended, for personalised, targeted treatments combining the best of science, beauty, wellness and relaxation. A leading name in Europe for its medical-spa programmes, One&Only Desaru Coast is the first in Asia to feature Chenot Spa.
Backed by research and state-of-the-art technology, the focus is on the 'whole self' to restore optimum health and vitality, with diagnostics designed to assess your emotional, nutritional and fitness wellbeing in order to prescribe a personalised and effective treatment plan for you. Data is explained in thorough detail by spa professionals, which gives you takeaway knowledge to work it into your lifestyle habits, providing added value.
After that, all you've got to do on your part is just lie back and let the therapist work their magic in melting your stress away! The detox body massage is a must-try; treatments are paired with Chenot Actifs, which are super-charged emulsions infused with plant-based essential oils. On top of it smelling heavenly, the products are truly high-grade, as it proved to be effective on moisturising the skin as well.
When it comes to mani-pedis, the Bastien Gonzalez method developed by the renowned French podiatrist goes above and beyond as it aims to restore the natural beauty of your nails. Bastien doesn't use water at all, as he believes it softens the skin too much that it removes excess skin—plus it's more hygienic.
The specialist has been trained by Bastien himself, so you can rest assured in the knowledge that you are in good hands. She expertly notes the condition of your skin and nails and works to correct it using an arsenal of drills, blades, mother-of-pearl treatments, and finally, a Chamois leather nail buffer to polish nails to a high shine. Don't be alarmed as the procedure is very gentle and non-invasive—at the most, you'll feel ticklish. The result is well worth it as feet looked restored and toes remain smooth and shiny for days.
The Food: Global Flavours
Food usually makes or breaks a resort, and One&Only Desaru Coast has brought in executive chef David Dahlhaus to lead an all-star culinary team. Dahlhaus has a passion for simple, hearty, honest food and has worked with Michelin-star chefs such as Atuk Kochhar, Laurent Gras and Rene Redzepi to name a few. The resort's diverse culinary team have global experience as well as specialised skills to ensure they can create myriad dishes in an authentic and yet elevated manner.
Uzbekistan chef Aziz Abduraimov, who hails from the internationally acclaimed Zuma in Dubai and New York, helms the resort's signature Japanese restaurant Hoshi. With seafood flown in fresh from Japan, he is always challenging himself to elevate his offerings and the crafts out sensational seasonal omakase menus that tell a story.
Coming in to head the Ambara restaurant is like a homecoming for Malaysian executive sous chef Kelvin Lee, who has worked with Emmanuel Stroobant in Michelin-starred Saint Pierre. Ingredients are locally sourced from nearby organic farms, fisheries and their own chef's garden on-site, which grows a wide variety of herbs and spices, even pumpkin. The eclectic menu, which is inspired by cuisine along the Mediterranean coasts and the Middle East, may not be extensive at the moment but the offerings are well thought-out, beautifully done and covers all the bases.
Of course, a meal wouldn't be complete without dessert, which falls under the jurisdiction of executive pastry chef Enggie Anggakusumah. Creative and innovative—just take a look at his Fell Teh Tarik dessert which was inspired by a fallen packet of teh tarik drink—this is Enggie's first overseas posting outside his native Jakarta. He also crafts out the sweet creations for Afternoon Tea at the Dusky Monkey bar (here's a little trivia: on the counter, look out for the picture of the shy little monkey that the bar is named after.)
Set to be the hub for live music, water sports and delightful bites by chef Andrew Walsh of Cure down in Singapore, the Ember Beach Club is going to be where the action is. Popsicles are also served to cool you down after a swim or a game of tennis. Life is good!
There are so many things worth exploring and trying again at One&Only Desaru Coast that we suspect a return visit might be in order. Next time, perhaps we'll go for that wildlife excursion and get acquainted with its indigenous inhabitants, or we might just find ourselves in the spa again, trying out another bliss-inducing treatment. With its prime location and all it has to offer, along with warm, genuine service—it's the place to be, for the ultimate luxury getaway.
See also: How To Be A Responsible Traveller
Photography Khairul Imran