Malaysian Comic Artist Erica Eng, 21, Wins The Coveted Eisner Award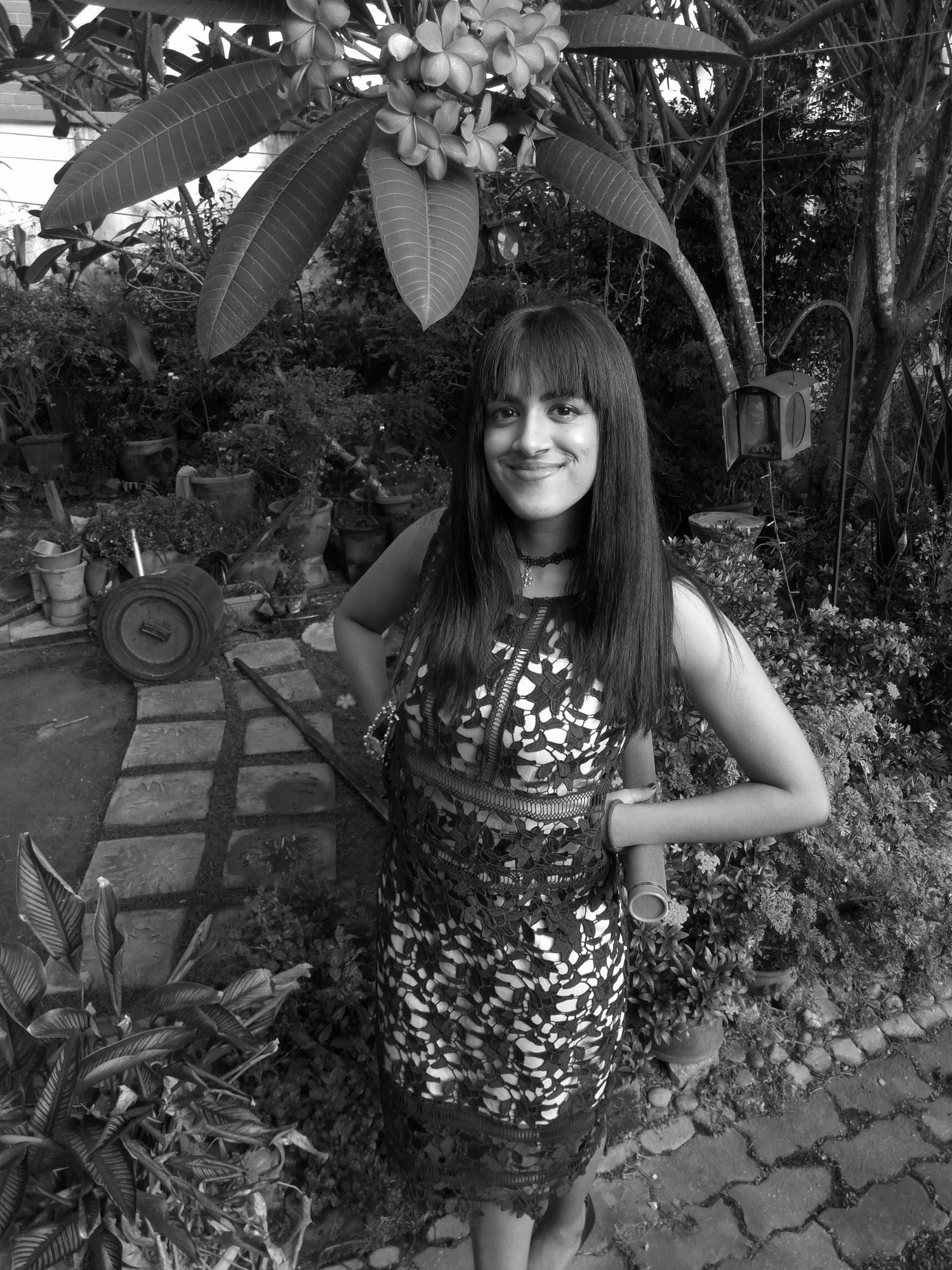 By Tania Jayatilaka
July 25, 2020
Born and raised in Batu Pahat, Johor, Erica Eng talks about making sense of the world through art and what the Eisner nomination means to her
A year ago, Erica Eng began writing the script for her hand-illustrated comic, Fried Rice in her dorm room at college. Then a collection of rough vignettes based on her memories and feelings, Fried Rice marked Eng's return to pencil and paper after working mostly in digital art.
It tells the story of Min, an aspiring artist from a small town who visits her cousin in Kuala Lumpur, with big dreams of moving overseas. Fried Rice was Eng's first major story, a water-coloured love-letter to her teenaged self.
See also: Asian Artists To Follow On Instagram
It has since caught the attention of an international community of artists, earning a prestigious Eisner Award nomination for Best Webcomic in 2020. The Eisner Award ceremony, regarded as the comic industry's equivalent to the Oscars, is part of the annual Comic Con event in San Diego, which was cancelled this year due to the Covid-19 pandemic. It was announced recently that Eng is the winner in this category.
Eng, 21, is also the youngest Malaysian to be nominated for an Eisner Award. Eng shares how this project came to life and what the future holds for her.
Related: Artist-Architect Hong Yi On Creativity & Comfort Zones
Is Fried Rice inspired by your own life?
I would say it is. While the storyline as a whole did not happen to me, the small moments, feelings, conversations and relationships are true to my experience.
How is this web comic different from your previous works?
Before Fried Rice, I was working digitally. But then I saw the works of comic artists Cyril Pedrosa, Jillian Tamaki, Andrea Serio and Manuele Fior who do nearly everything on paper and realised it was possible to make a 300-something page graphic novel traditionally. So I decided to commit to drawing on paper and to take no shortcuts. I felt like the story deserved that much. That said, I do use Photoshop for colouring and lettering.
What are your other sources of inspiration?
The most influential artists in my life aren't just visual artists; I also look at musicians, filmmakers and writers for inspiration, like Joanna Newsom, Éric Rohmer, Edward Yang and C.S. Lewis.
(I) realised it was possible to make a 300-something page graphic novel traditionally. So I decided to commit to drawing on paper and to take no shortcuts.
How much has Fried Rice changed since you began working on it?
The script took form when I was in college in the middle of my university application process. Every time I wrote a new draft, I asked myself: "Is this honest enough?", and rewrote until Fried Rice became what it is now.
What was your reaction when you learnt about your Eisner nomination?
I had submitted my entry by emailing my web comic URL and a cover letter. When I received the first email telling me I had been nominated, I was shocked and thrilled. I told no one except my immediate family members and my best friend. It only felt real when I got the press release in my email. It was in the morning and I was alone in my room. I knelt by my bed, cried and thanked God. I was giddy with excitement the whole day.
How does your family feel about your love of art?
They are fine. My parents didn't have clear career paths of their own but they found their way, and they know that I'll do the same.
How has this whole experience changed your outlook on life and your art?
I feel like I actually have a chance at telling stories independently now, which is wonderful. I didn't think this story was going to be the one to get picked up by anyone. When I wrote Fried Rice in my dorm room, I told myself that this is the first story, and it's ok if nobody reads it. I had no expectations.
With Fried Rice, audiences around the world get to see snapshots of Malaysian life through your eyes. What does that mean to you?
I think as an artist, it's part of my responsibility to showcase what is beautiful. Life in Malaysia is beautiful and deserves to be immortalised in art.
What do you want readers to feel when reading Fried Rice?
The story does have overarching themes of home and nostalgia. But I wrote this mainly for my high school self, who sorely needed a story like this. If she read it, I'd like to think she would feel affirmed and valued.