The Tatler Guide To Throwing A Virtual Party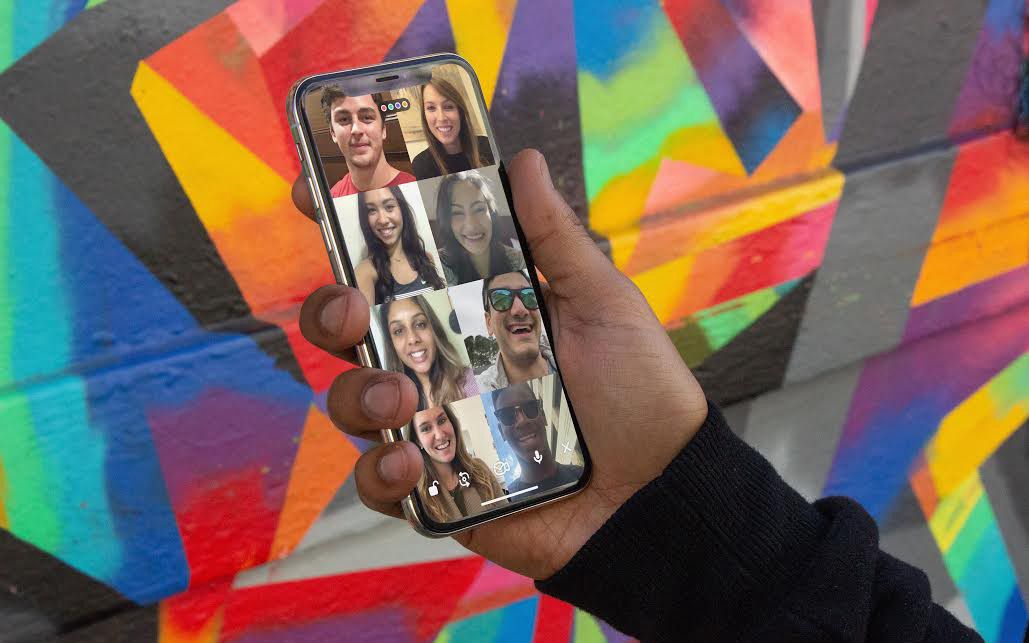 By Samantha Lim
April 29, 2020
Loved ones must be fêted over Houseparty, Skype, WhatsApp, Zoom, and other video chat applications while practising social distancing. Heed these tips to ameliorate the experience for everyone:
Order Booze
Nothing enlivens a party quite like ABV. Malaysian bars have really stepped up their game, so much so that you can get anything and everything delivered.
Artisanal cocktail deliveries are possible from the following: Bar Shake, Coley, Dissolved Solids, Happy Stan, and the holy trinity under Wy & Co: Tickets, PS150, and Postscript Bar. Craft beer fans, on the other hand, should hit up Ales & Lagers or Farmers Bar to curb their IPA cravings. But if wine is number one in your books, look to Straits Wine Company or Troika Sky Dining; enjoy complimentary consultation at the latter, as wine manager Alison Christ is the person to pinpoint a vintage to your liking.
Keen on mixing up your own #quarantini? Allow Wholly Spirits to come to your rescue. The purveyors of premium spirits have set up a speedy online delivery system and will send whole bottles of gin, rum, tequila, whisky and more your way.
— Samantha Lim, project editor, Tatler Dining
Have A Homemade Treat Ready
For my daughter Aida's birthday (she turned 5) this year, we decided that buying a whole cake for just a family of six would not be sensible as most of it would go to waste. We decided to make cupcakes with some cake mix, which also required less ingredients as opposed to baking from scratch. My husband managed to find a cake mix that included sugar icing as well. It worked out great as we got to bake together—Aida had fun cleaning/licking the utensils—and got to decorate her cupcakes however she liked. The 12 cupcakes made us happy for two days—zero wastage.
— Nicole Andres Abdullah, account director, Tatler Malaysia
Decorate Your Surroundings
Before throwing your virtual party, use Paperless Post to customise your virtual party invitation, and send a Zoom link to collect RSVPs. As you're choosing your backdrop, don't skimp on lighting.
Set things up facing the window so the light isn't behind you, otherwise you'll look dark and shadowy on the screen.
You can even create paper garlands for a backdrop. Then get fancy with table decorating—bust out your favourite candles or lanterns to add some light and ambience. Add a bouquet of flowers or sprigs of leaves and plants to brighten the table. Lastly, wooden or metal dishes and bowls can be strategically positioned to serve as functional centrepieces. Photo frames add a personal touch.
— Syameen Salehaldin, writer, Tatler Malaysia
See also: 4 Easy Tips On Creating A Beautiful Work Space At Home
Curate A Party Playlist
A party should be inclusive of all guests, so pick a playlist that has everyone's favourite dancing tunes. Each person can pitch three of their favourite songs for adding to the list. Mine would be Sucker Punch by Sigrid, Hero by David Bowie and Do You Feel It by Chaos Chaos.
— Aina Izzah, writer, Tatler Malaysia
Throwback to: A Post-Urbanscapes Conversation With Glass Animals
Dress Up
Treat every Zoom call like you're heading out to a party. Why? Because it makes you feel grrrrreat and gets your bum out of pyjamas!
Tips: 1) Pick your favourite red lipstick and swipe it on; 2) Curl your lashes then put on some mascara. This opens up your eyes and makes you look more awake than you truly are at 9am; 3) Wear bright, happy colours—it will make you feel good and in turn, inject some vibrancy into your friends and family just by looking at you!
— Geraldine Beh, general manager, Tatler Malaysia