Noosh Naturals: How Anusha Nair's Quest For Better Skincare Birthed An Online Business Celebrating Nature's Goodness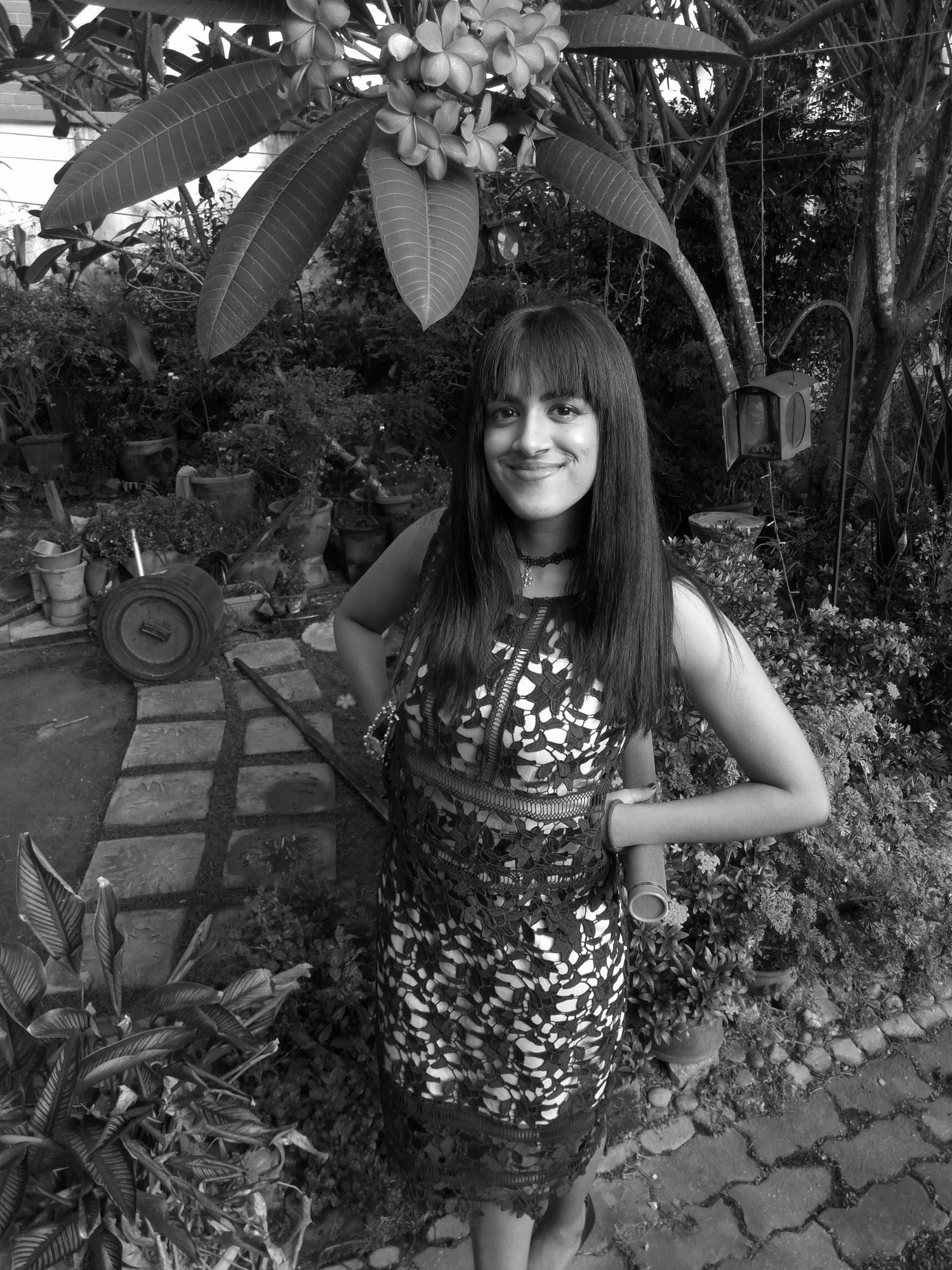 By Tania Jayatilaka
January 08, 2021
What started as an attempt to improve her young son's eczema led Dr Anusha Nair to launch Noosh Naturals, an all-natural skincare brand that helps fund research on her patented medical device for osteoarthritis
"What does it take to be an inventor? Hard work, lots of bad days, trouble-shooting, and not giving up," Dr Anusha Nair practically shakes with laughter recalling her journey these past few years. It's a gift to be able to laugh at one's own struggles, especially if they ultimately rewarded you with what you sought most.
Such is the story of Noosh Naturals—a skincare brand launched by Anusha in 2018 that uses organic ingredients and natural therapies as remedies for skin allergies and other ailments.
Having worked with her father at the family practice, Genga Clinic, for over 10 years, Anusha was accustomed to seeing her father's homemade remedies help patients.
"My father is quite a revolutionary in that he was doing complementary and alternative medicine in the '80s," Anusha says. "At the time, the allopathic community viewed traditional medicine, alternative therapies and herbal medicine as a waste of time. But I think what my father was trying to do was bridge the gap in terms of bringing science and an understanding of physiological elements with homo-holistic practices, looking at how different areas are connected to one another; how the circulatory system, the gut and all of these parts play a role in the body's inflammatory process."
See also: A Dermatologist Shares The Best Face Mask Tips For Sensitive Skin
She too began dabbling in making her own skincare creams, right around the time her one-year-old son was suffering from eczema. After visiting dermatologists and exhausting other avenues, Anusha and her father sat down to map out a treatment plan for her son. Coincidentally, a friend of her father's, a herbalist from India, had also given her some sea buckthorn oil sourced from the Himalayas.
"I hadn't known about sea buckthorn oil. It has antioxidants, polyphenol, Omega 3-6-9—all these amazing healing properties, so I was interested to see if it would work—and it really helped my son's condition," she shares. Today, the sea buck balm is the most popular among Noosh Natural's offerings.
Related: Bella Kuan On The Success Of Handmade Heroes Skincare
When demand started increasing for the balm, Anusha put her nose to the grindstone, painstakingly developing more skincare and hair products that have found a devoted following among those with sensitive skin and curly, frizzy hair.
But it was never Anusha's ambition to start a skincare business. Rather, Noosh Naturals quite naturally became the source of funding Anusha needed for a medical device she had patented in Malaysia, a type of knee strap that transmits electrical pulses to treat osteoarthritis.
"I went through so many trials and errors, I think I came up with over 20 prototypes for this knee strap," Anusha grins. "We did one pilot study with Universiti Malaya's biomedical engineering department and it was very promising. At least there's some tangible evidence that this device is a useful, non-medical way to treat knee pain and swelling associated with osteoarthritis."
She adds with mirth: "Essentially, Noosh Naturals is a way I can fund this very expensive black hole of being an inventor!"
See also: Supergoop! Founder Holly Thaggard Speaks Up About The Importance Of SPF Sunscreen
What was it like for Noosh Naturals in the first year of business?
In our first year, hardly anyone knew about Noosh Naturals. I depended a lot on social media and on word-of-mouth to get things going. Now, at least we have more traffic to the website. I still have to work hard to market our products, just not as desperately.
How long, on average, does it take you to develop a product?
Around four to six months. It involves a lot of tests on different varieties to see what works and what doesn't.
See also: Izara Aishah's Post-Natal Beauty Tips For New Mums
What's the story behind the Curl Me Crazy conditioner?
I was just trying to solve a problem for myself. I have curly hair and had been ironing my hair straight because I couldn't find a suitable product for my hair type. That got me looking into what natural ingredients that could help with curly hair, and I started learning about what curly hair needs compared to straight hair.
Are Noosh Naturals products multifunctional?
A lot of our products have more than one function. We have a face wash powder that doubles up as a mask or a body scrub. There's the sea buck balm that can be used as a lip balm, cuticle moisturiser, a general moisturiser, a diaper balm—it's very versatile. I'm a very practical person. I don't like to carry a hundred different things with me, just a few basics. This fuss-free and multipurpose philosophy is reflected in all my products.
See also: 5 Beauty Trends To Expect In 2021
What is your biggest takeaway as an entrepreneur and an inventor?
Seriously, it's an uphill trudge. It's important not to stop. Keep going, keep problem-solving and reach out to people whom you think can help. Don't ever be shy to ask for help. I'm still learning this as I go along.
Any tips to help parents with young kids who have skin problems?
First and foremost, if it's serious, get proper medical consultation from your doctor.
It's also important to understand what triggers the immune system. Food is one important factor. Try to avoid processed foods, fast food, foods with lots of preservatives, colouring, artificial flavouring and additives. Try a more plant-based diet, more fruits, vegetables, whole foods, leafy greens and legumes.
It usually takes three months of eating like this before your gut microbiome is established and then you'll start seeing changes in the skin. It's very basic advice, but you'll see a big difference when you start cutting out foods that are bad for you.
More: 5 Anti-Pollution Skincare Products For Better Protection