Rimowa injects fun into its iconic luggage with 4 local designers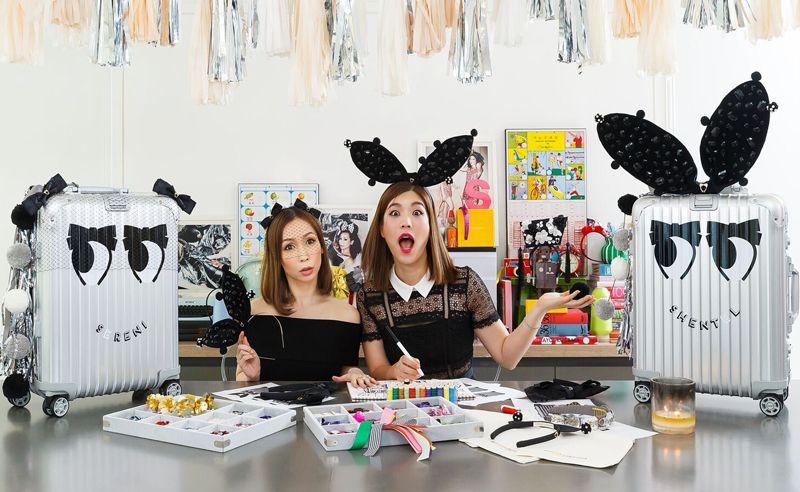 Rimowa's luggage are known to be durable, versatile and timelessly stylish; now it's also quirky and fun thanks to a fresh new take lent to it by four eminent local designers.
German luggage manufacturer Rimowa needs no introduction as one of the world's leading producers of premium travel and carry-one luggage. Made from its signature aluminium and polycarbonate, its luggage are durable, versatile and timelessly stylish.
Now it's also taken on quirky and fun vibe thanks to a fresh new take lent to it by four eminent local designers.
Paris-based Jonathan Liang, eponymous Khoon Hooi, always vogue Izrin Ismail and headband designers Sereni & Shentel have exercised some of their bespoke individualism on a special collection in the new Designer Edit collaborative campaign.
A tribute to the respective designers' styles, each are a fun expression of their artistic spirit, representing their respective brands.
Are you dreamy and whimsical like Jonathan Liang or quirky and colourful like Sereni & Shentel?
---
Izrin Ismail
The founder of Innai Group translated her 'clean on the outside, flamboyant on the inside' personality with two luggage that will strike familiarity among fans of her dress designs.
---
Innai Rimowa and Innai Red
The Innai Rimowa bag looks to batik for inspiration and is handpainted with acrylic while boasting a luxurious fine silk lining interior with Innai's signature scallop cloud motif. The Innai Red bag, on the other hand, comes with a bold and vibrant brocade lining with a beautiful resplendent peacock embellishing the front.
---
Jonathan Liang
The wearer and the user is the inspiration behind Jonathan Liang's two designs, similar to his philosophy when it comes to designing clothes.
---
Gruyaert and Thate
Basing his two designs on photographers Harry Gruyaert and Diana Thate, the former uses hand-cut lace to serve as an abstract collage layer portraying a Gruyaert landscape while the latter pays tribute to Thate's 'Flowers in the Snow' series brought to life by handcrafted blossoms.
---
Khoon Hooi
Khoon Hooi's beloved grandmother and her peranakan heritage is the driving creative soul behind his creations.
---
Khoon Hooi
The first sees heavy use of his trademark feathers emblazoned across the shell while the second is bedecked with a series of handcrafted badges – an homage to the old school travel destination stickers.
---
Sereni & Shentel
Like their headband,s Sereni Linggi and Shen-Tel Lee have injected oodles of fun, colour and bubbliness into their 3 specially designed headband-carriers.
---
Sereni & Shentel
Sereni has designed a carrier of a "shy and flirtatious nature" reflective of her own personality while Shen-Tel went all out with a "funny, loud and blinged out" one. They have a special bonus design -- one adorned with the Kuching Cat hallmark bow, which is their first headband design that shot them to fame.
---
See more of the special designs at the official website here.
Did you hear? Rimowa is now part of the LVMH family.