Artist Venice Foo Spreads Cheer With Her Needle & Thread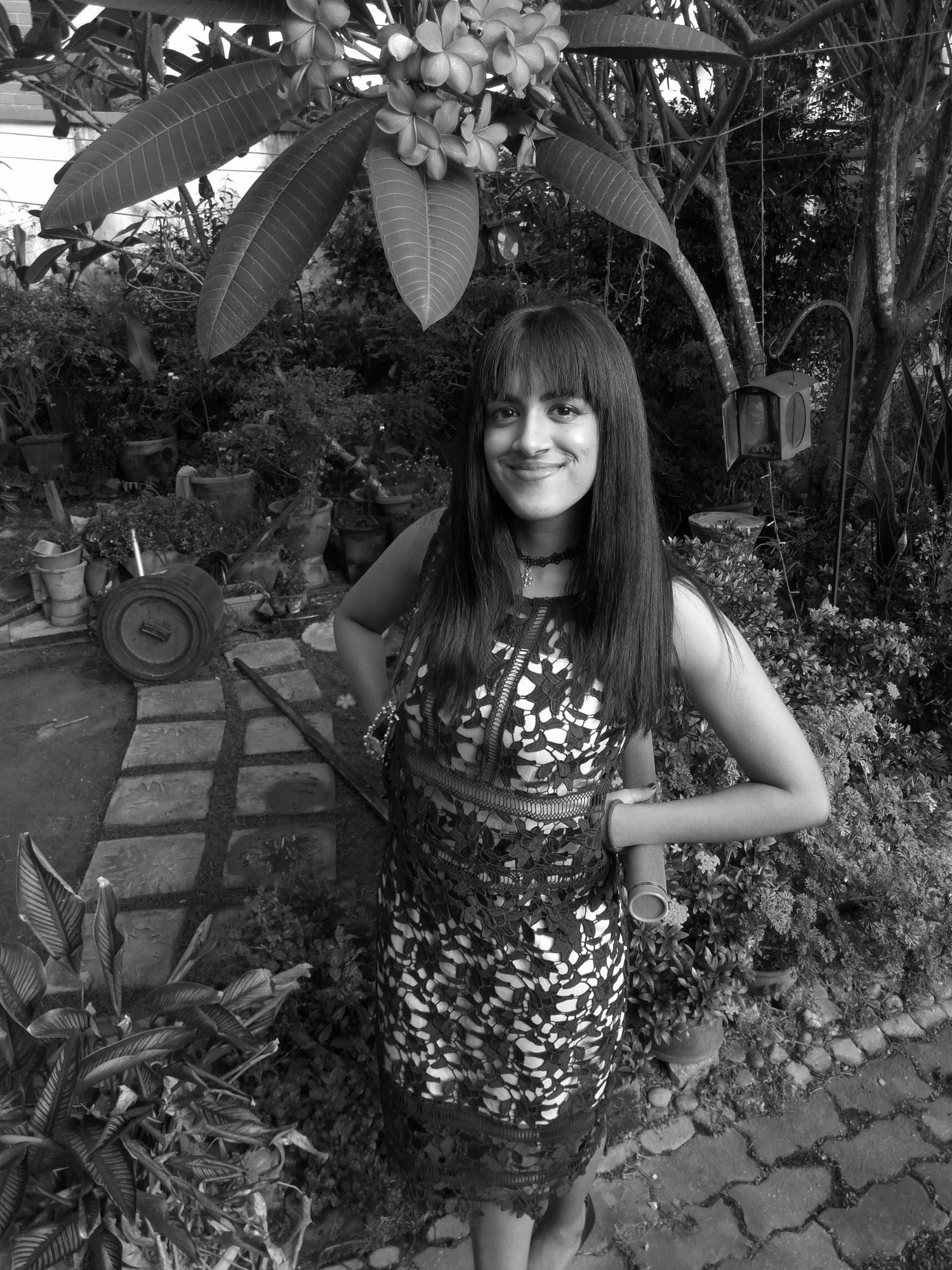 By Tania Jayatilaka
November 27, 2020
The self-taught mural artist from Kota Kinabalu reminds us of the uplifting power of art in uncertain times
Staying productive at home is an art that young muralist Venice Foo mastered long before the coronavirus pandemic. A full-time artist for four years now, Sabah-born Foo understands the value of time, solitude and concentration in her craft. But that doesn't mean she's disconnected from her community.
Recently, Foo taught herself embroidery and crochet – both complex and time-consuming artforms that she nonetheless came to love. After posting photos of her eye-catching needlework on Instagram, requests soon came pouring in for her artwork.
Though she doesn't consider herself yet highly skilled in this artform, the 24-year-old's works have clearly left onlookers captivated and inspired, both on social media and at community art exhibitions like #MASKED: Making Peace with our Limitations, held at the Sabah International Convention Centre earlier this year.
Foo tells us how her homeland of Sabah inspires her and how she's determined to inspire others through her art.
See also: This 21-Year-Old Malaysian Comic Artist Won The Coveted Eisner Award
Have you always been interested in crochet and embroidery?
I actually started my art career as a mural artist. My main focus was on painting and drawing and most of my works were in 2D form. After an experimental phase, I decided to use embroidery and crochet as my main medium because I saw more possibilities with them.
So needlework is now your main focus?
Yes, and it has been for quite a while. Initially, I treated it as a side hobby whenever I wasn't painting murals or drawing portraits. Then I realised my needlework was catching a lot of attention from people. Some requested that I stitch something for them and there were others who were actually interested to learn the craft. That's when I started hosting workshops too, in addition to preparing commissioned works for clients.
Is a lot of your artwork inspired by your homeland of Sabah?
I love beautiful scenery. Most of my artworks are based on imaginary places designed in my mind, but inspired by my hometown. Sabah is blessed with so much natural beauty – we have amazing beach views and hills. I often found inspiration during long hikes.
What do you love most about needlework?
I love the texture of the finished artwork. I like to admire a completed piece in different lighting. Since the artwork is not completely flat, there are different depths to observe from different angles. I think that is the most interesting part about it.
See also: How Malaysia Inspired The Work Of This Hong Kong Designer-Architect Duo
Approximately how long does it take you to complete one piece?
It really depends on how complicated the design is. Some pieces take a few hours and others can take weeks. There was one dog portrait that I attempted to make as realistic as possible, so I spent around three hours on it every day and it took me two weeks to finish.
What other artists do you look up to?
I really admire Red Hong Yi. She's played such an important role in my art journey. I'm amazed by her creative ability to turn daily objects like socks, tea leaves, chopsticks into artworks I love her belief that there are endless possibilities in daily life. I was very lucky to be her assistant on a few projects and in that time, she was very generous with her knowledge. She taught me things which are so useful for me in my own art career today. Thank you, Red!
What's the most challenging art project you've ever worked on?
I was inspired by a global art movement called 'yarn-bombing', in which knitters or crocheters decorate their city with yarn installations. My own yarn bombing project was also my first art installation. I had wanted to challenge myself to create an installation for a long time, because most of my artworks are on a small scale. I also wanted to loosen up and not get too tied up with the idea of creating perfectly detailed artworks all the time.
So I installed a big, colorful blanket of yarn around a tree in my city last year. It took me a few months, from the planning stages to actually installing the artwork on the tree. I remember bringing tools and materials along with me all the time just so I could make progress in small windows of time, like while waiting for transport or queuing at the bank. The tree which I chose to 'yarn-bomb' was located beside a busy road, and I had hoped it would brighten up someone's day.
Tell me about the 'After-Rain' installation you worked on this year.
Most of the progress on this installation was made during the MCO. It took me a few weeks. I created this rainbow installation as an allegory of good things that are to come after this pandemic. The whole year has been messy and even disastrous to some people, but I believe with faith and courage, we can overcome this. I displayed this rainbow installation in a community exhibition, where most of the artworks were about the pandemic.
Would you recommend needlework, painting or other types of art as a form of therapy for people who are confined to their homes right now?
I think the options are varied enough for different people. Needlework generally takes a longer time to finish compared to a painting. I'd recommend painting as I personally think it's less complicated. Either way, making art is a good practice for peace of mind, especially to those who are so outgoing. Take this as a good opportunity to learn something new while at home.
From Palette To Plate: 6 Sketches Proving That Chefs Are Artists