Alena Murang's Video Just Won These International Awards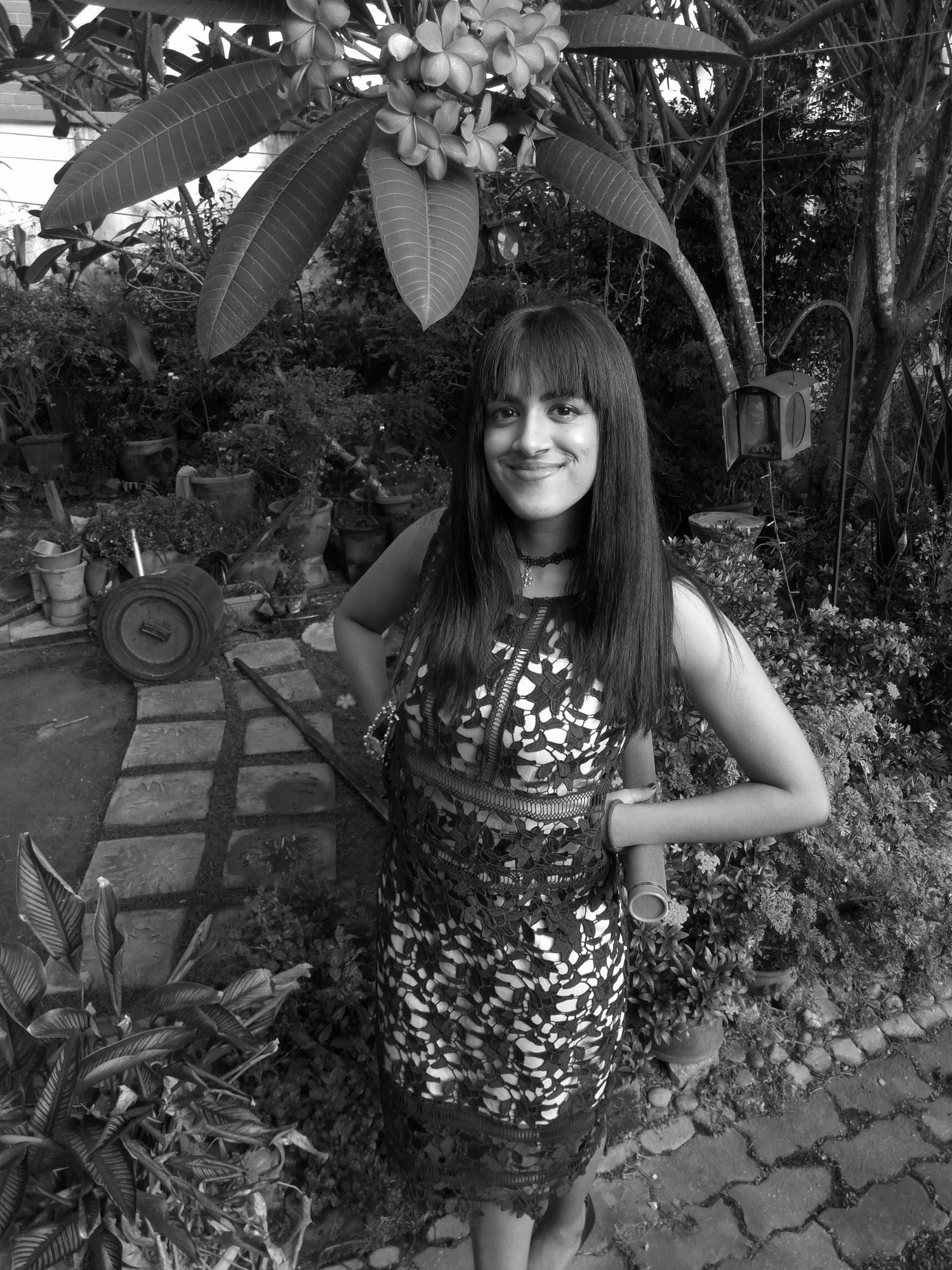 By Tania Jayatilaka
July 05, 2021
Sarawakian sape' artiste Alena Murang's 'Warrior Spirit' video has earned Best Asia & Pacific Music Video and Best Costume at the International Music Video Awards UK and more
It was back in 2019 that Alena Murang and her cousin-cum-producer Joshua Maran first worked on a demo for her single Gitu'an, a dreamy, ethereal track with lyrics in Kelabit, one of many endangered languages in Malaysia. Another song of hers, Meno', was written in Kenyah, another endangered language native to Sarawak. Though not fluent in either Kelabit or Kenyah, Murang threw her heart and soul into the project, working with aunts and other family members to master the nuances of the languages and their pronunciation.
Breaking barriers and overturning taboos as the first female professional sape' player and teacher in Malaysia, Murang has gone on to perform in music festivals around the world, earning an award in March 2021 from the Sarawak government in recognition of her contributions to this indigenous musical art form. Murang is currently part of the Roads To Our Heritage project which aims to promote the stories of native music craftsman in Sabah and Sarawak.
#Throwback: Henry Golding On Surviving Borneo After Being A Crazy Rich Asian
Unsurprisingly, her masterful sape' skills feature strongly in both singles Gitu'an and Meno' as well as in other tracks in her new album Sky Songs, which officially launched in March 2021. The follow-up to her EP Flight released in 2016, Sky Songs features four songs in the Kelabit language, one song in Kenyah, two instrumental tracks and an English song.
Just months after its launch, the album was nominated for several awards by the Summer Solstice Indigeous Music Awards Canada and more. In June, the music video for the album's Warrior Spirit track bagged the Best Costume Honourable Mention and Best Asia & Pacific Music Video at the International Music Video Awards UK.
The music video, which has garnered over 187k views on YouTube, has also earned other honours such as Best Music Video at the Rome International Movie Awards Italy, Best Ethnographic Film and Best Music Video at the New York International Film Awards and the Special Jury Award at the LA Film Awards.
"In Malaysia, music, dance, fashion and film industries are hard ones to be in; and given the effects of the Covid-19 pandemic it has been incredibly tough," shares Murang. "In spite of that, incredibly, everyone still came together to pour their heart, time and resources into the making of 'Warrior Spirit'. I'm already so proud of the team for creating something so beautiful and meaningful, and these awards are an added honour."
See also: Why Francisca Luhong James Celebrated Her Indigenous Heritage On The World Stage
Sarah Lois Dorai, the music video's director, adds: "We started out on a mission to share our heritage with the world. These wins have been a testament that there is a global interest in our stories and culture. We hope that it serves as an encouragement to filmmakers and artists who have been unable to work during these tough times to keep the dream alive, and hope for a better day where we can return to telling our stories through film, music and the arts."
The mesmerising visuals in Warrior Spirit must also be credited to the tireless stylists and make-up artists behind the project, including lead stylist Saerah Ridzuan and make-up artists Gebriel Padan and Akim YM – a team that is prouder than ever of their East Malaysian heritage. "Winning an Honorable Mention for Best Costume means a lot for the styling team," enthuses Ridzuan. "It shows how much our Bornean culture is instilling a positive impact in the film industry internationally."
Fabian Joseph, executive producer and director of photography at Project Room, attests to the creative industry's current struggles, adding that every bit of encouragement is valuable right now. "The awards are a glimmer of hope that we can once again get back to where we were before this pandemic hit. It shows us that we are more than ever capable as artists to compete on the world stage," he shares.
The Story Behind Sky Songs
Three years in the making, this album is close to Murang's heart for several reasons. Though a pandemic got in the way of its initial 2020 release, Murang and her bandmates Jonathan Wong, Herman Ramanado, Jimmy Chong, Derrick Siow and Niko Coyez persevered, despite being unable to be together in the same recording studio due to travel restrictions. As Sky Songs producer Joshua Maran aptly shares, "Good things can still happen in terrible times if we carry each other."
As Murang reflects on her desire to preserve the beauty and authenticity of her Dayak-Kelabit heritage in contemporary ways, she shows us how this album is a musical love letter to future generations.
See also: Meet Red Hong Yi, The Sabah-Born Artist Behind Time Magazine's Climate Cover
What's the story behind the album's name, Sky Songs?
The album is called Sky Songs because it is a representation of our ancestors and how sacred our lives on Earth are. Our ancestors had a special relationship with the universe. They said that the sky was like a "big sunhat dome". I chose to sing in Kenyah and Kelabit languages because I want to keep them alive, and this is my way of preserving our beautiful heritage in hope that it is still there for future generations to accept and appreciate.
How do you think that songs in Kenyah and Kelabit will impact modern listeners?
There is so much beauty and importance in learning the languages because language shapes how a community sees the world. I learned them through songs when I was just a young kid. And when I started performing them when I was older, like at university in England where I also brought my sape' along with me, I would see audiences react in a beautiful way even though they didn't even understand a word. It taught me that music is the language.
More: Artist Venice Foo Spreads Cheer With Her Needle & Thread
With the album out, what are you most excited for in the coming months?
I'm currently in talks with a Taiwanese world music distribution label—I've been focusing on the Taiwanese Chinese market and have been quite active in Taiwan in recent years, so I'm excited for that. We've also released our music video for Warrior Spirit from the album. It's from the same team that did the Midang Midang music video in 2019, which has won several awards.
How did the pandemic keep you busy in 2020?
A week before the MCO happened in March 2020, we did the photoshoot for the Sky Songs album cover. We were set to release the album in July 2020. When the pandemic hit, we had to temporarily halt recording. That's when I started doing these sape' sound baths on IG live and FB live. I had never done online live shows before, and I found that with that medium, you're stripped down to just you and your music— it's only your voice and your instrument.
I wasn't dressed glamorously, I wasn't even wearing makeup, and I didn't bother about lighting during these livestream sessions. It was really about the music, and I felt that people really took to that. There were those who said that it moved them to tears. And there were those going through a hard time and said the music calmed them down. I think that kept me going with my music.
Related: Badan Warisan Malaysia: Preserving Malaysia's Cultural Identity In Uncertain Times
What are the common misconceptions about indigenous music?
Currently, words like 'indigenous' and 'native' are very sexy and hyped-up. Sometimes, there are expectations that you're meant to look a certain way, or live a certain way. A lot of people I work with are Sabahans and Sarawakians. If anything, we want to show people that we're the same as everyone else. We grew up as urban kids, we have roots in the kampung, but this is our identity. We're not primitive, and we don't always show up in full traditional costumes.
Ask An Insider: Can A Crisis Spark Creativity In The Arts?
What have you learnt about the nature of this music throughout your journey?
People sometimes ask me what is the importance of preserving the music of this culture. Over the years, I've begun to realise that I'm not preserving it. I'm not playing it like my uncle did or like my grandfather did. It just keeps evolving and I think that's how cultures can stay alive—by adapting and evolving.
How do you think your Dayak-Kelabit heritage resonates with your fans?
For me, it has always been about telling our stories through songs and keeping the culture alive. And I'm really happy that people see the project for that, and not for just Alena Murang. So for everyone who worked on this project with me, the album tells their stories as well.
More: 5 Facts About Lea Salonga, The Singing Voice Of Disney's Jasmine & Mulan