The 6 Most Popular Male K-Pop Idols On Instagram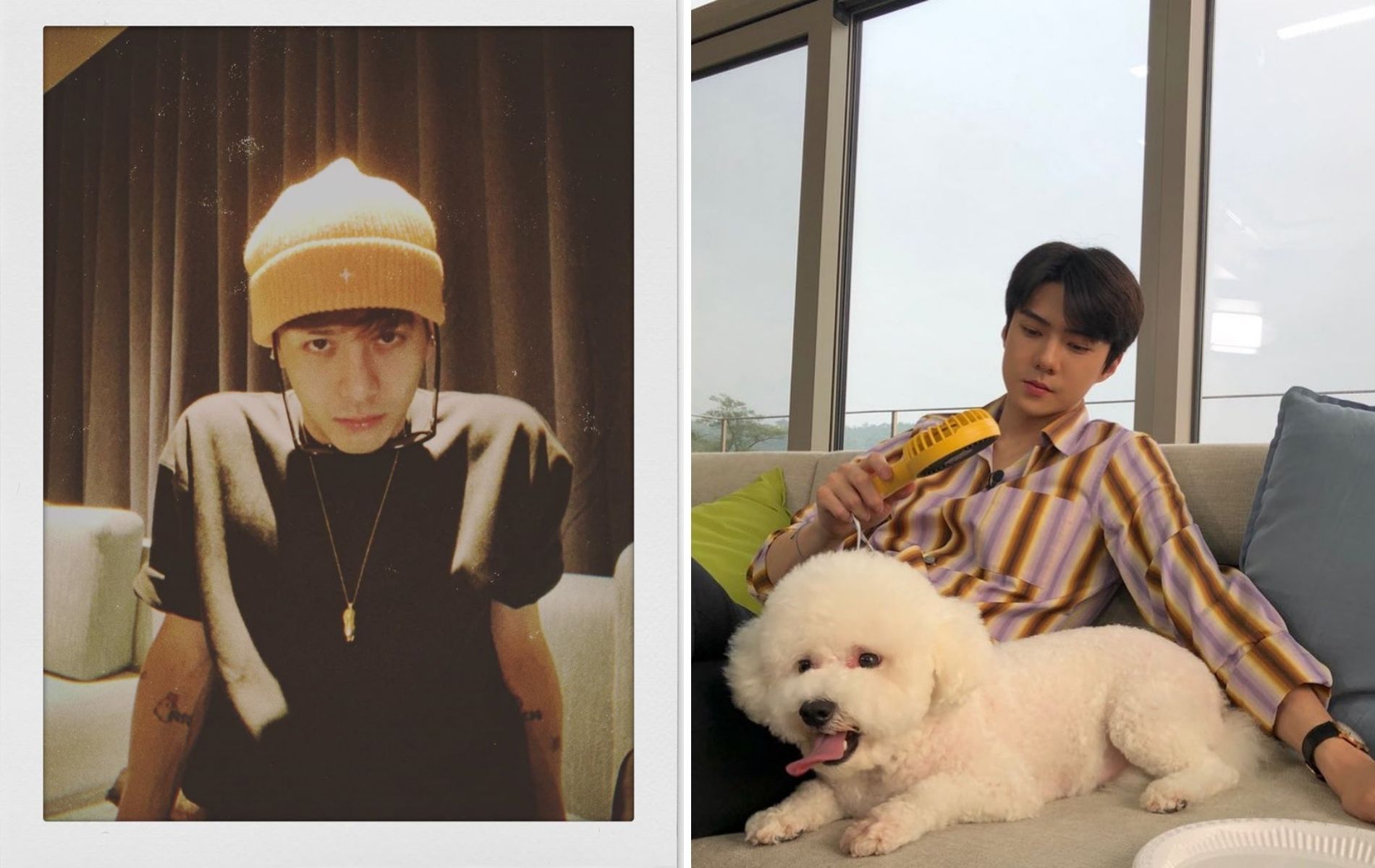 With ever-growing spheres of influence, these charismatic young men not only command the support of their respective groups' fanbase, they are also super famous individually
1/6 Park Chanyeol of EXO
Blessed with a deep voice that can melt the hearts of teenage girls, this multi-talented artiste is currently working on a second duo album with fellow EXO band member, Oh Sehun. Besides being the tallest member of EXO at 185cm, he also boasts the highest number of followers at 22 million.
See also: The 7 Most Popular South Korean Female Celebrities On Instagram
2/6 Oh Sehun of EXO
Be it attending a Louis Vuitton fashion show or catching a flight at the airport, Sehun's piercing eyes and signature strong brows would make any fashion editor nod in admiration. With a massive 20.5 million following on Instagram, the 26-year-old is the youngest member of EXO who is also a style superstar.
3/6 G-Dragon of Big Bang
The singer of Crooked and That XX has always had a stellar solo career even when he was an active member of K-pop phenom Big Bang. Known for his extravagant sense of fashion and vocal versatility, G-Dragon (real name Kwon Ji Yong) has a solid following of 18.6 million.
4/6 Jackson Wang of GOT7
There are many things to love about Jackson Wang — his boyish charm, his husky voice, and especially his killer cheekbones. With his recently launched eponymous streetwear fashion brand Team Wang virtually sold out, this Fendi ambassador with 18.59 million followers is definitely one to watch.
5/6 Byun Baekhyun of EXO
Do not be fooled by his small size; as the lead vocalist of EXO, Baekhyun possesses a powerful voice. His second mini album Delight recently sold over a million copies (the first solo SM Entertainment artiste to do so) and serves as proof of his unstoppable upward trajectory. Having more than 18 million followers on Instagram doesn't hurt either.
6/6 Lay Zhang of EXO
Joining the ranks of Justin Bieber and Kylie Jenner for Calvin Klein's spring/summer 2020 campaign, Lay Zhang is no stranger to the fashion scene with ambassadorships with Chaumet and Valentino already under his belt. Hailing from Hunan, China, Lay Zhang's alluring Asian features and 12.3 million Insta followers make him a foolproof gateway for international brands to tap into the massive Chinese market.
ICYMI: How Our Tatler Friends Celebrated The Long Merdeka Weekend