The Lockdown Chronicles Is A Collection Of Malaysian Short Stories About Life Under MCO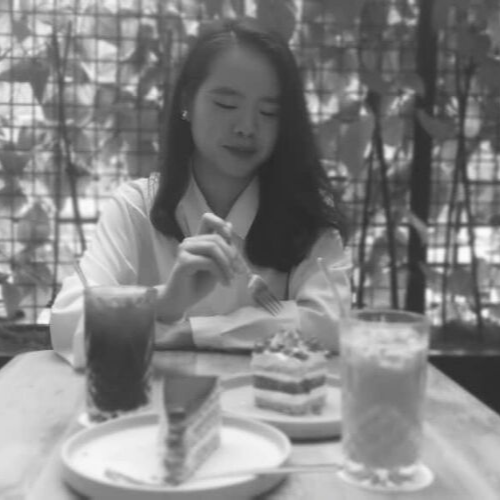 By Koyyi Chin
February 16, 2021
From a child's brush with death to the bleak realities of being a single mother struggling with poverty, 19 Malaysians tell their stories through The Lockdown Chronicles, a local anthology published by Shireen Zainudin and Viji Krishnamoorthy
Years down the road, the global pandemic will be remembered as a historical event that upended our way of life; a deceptively slow devastation that crept across nations, catching everyone unawares with how abruptly it spiralled as travel became restricted when borders shut down and the economy declined as industries struggled to cope with prolonged lockdowns.
Needless to say, it was a cataclysmic experience and one for the books—quite literally, in fact, when Shireen Zainudin and Viji Krishnamoorthy teamed up two months into Malaysia's Movement Control Order (MCO) to publish The Lockdown Chronicles, a collection of short stories narrated from varying local perspectives.
Reaching out to 17 other writers, including award-winning Malaysian singer-songwriter and founder of A Little Farm On the Hill Pete Teo as well as Tham Su Ming, the general manager of Hospis Malaysia, the editors give us a peek behind the cover, teasing excerpts from their own chapters and the seven-month long journey it took to publish the book.
ICYMI: Tatler Interviews Ricardo Guadalupe, CEO Of Hublot, On How The Pandemic Has Accelerated Creativity
How did the idea for The Lockdown Chronicles come about?
Vijji Krishnamoorthy (VK): It started out as an idea Shireen had been mulling over during the early days of the lockdown. When we finally got to meet up, we both realised that everyone was going through their versions of the lockdown, and we felt that we should unearth these experiences into a collection of Malaysian stories.
How long did the whole process take for you to compile the stories and publish the book?
Shireen Zainudin (SZ): From conception to publication, it took us seven months. Generally, the writers were enthusiastic and happy to come on board. We had decided we wanted 19 stories to match the number tagged to the coronavirus (Covid-19). The editing process was the part that took awhile, and as with all collections, especially if you take into account the varying styles as well as perspectives, some stories took a little longer than others to complete.
See also: What You Need To Know About Malaysia's Covid-19 Vaccine Programme
What were the challenges of publishing The Lockdown Chronicles during the MCO?
VK & SZ: The book industry was not immune to the hardships of the pandemic. We approached several publishers, and were very grateful and felt lucky when Media Masters agreed to publish the book with the kind of enthusiasm and support that they did. There was also the pressure of time and getting the book on the shelves by the end of 2020.
What's one thing you hope readers can take away or learn from the book?
VK & SZ: We hope that these stories will be the definitive Malaysian experience during the pandemic. While it was difficult for many and even tragic for some, we would like readers to remember that what's important are kindness, gratitude, empathy and the closeness of a community.
Read also: Watch Mark O'Dea & Friends Perform A Musical Parody To Lift Our Spirits During MCO 2.0
Excerpts from Shireen Zainudin and Viji Krishnamoorthy's stories:
A mellow buzzing jolted me awake. I'd left my curtains pulled back earlier so I could look down at Tom. Tom's little grave. Smoky moonlight drifted through my window clearly silhouetting a large buzzing bee. I knew it was friendly because its six furry legs were neatly tucked in as its gauzy wings pumped dizzily. Guilt bees always had their legs lowered, ready to pounce.
— Excerpt from 'Death In The Time Of Corona' by Shireen Zainudin
SZ: "I'd been toying with the idea of writing stories for children, that talk about subjects that they fear with a gentler approach. Such as storms, being bullied, feeling different, death. Then the lockdown happened and somehow, Death In The Time Of Corona started taking shape. All of the characters are fictitious, but the location where the story takes place is Kenny Hills and is where I live. The shops as well as the tree were inspired by the Taman Tunku strip that all 'Kenny Hillbillies' (as I like to call us) know and love.
One of the passages of my story was actually inspired by a short holiday trip in Terengganu (when interstate travel was allowed during the school's mid-year break). We were in the kitchen of the beach house we rented, and there was this fly that was buzzing around our nasi dagang, and it was annoying me. But my daughter said this: "Mummy, it's okay. He's a friendly fly. If he was greedy, his legs would be ready to pounce, but his aren't."
It was such a gorgeous, innocent observation that I had to put it in my story. But I changed the fly to a bee."
She wasn't one of those children who played silly games at school joining both palms to see if their lifelines made the shape of a boat. The deeper the 'boat,' the more handsome the man you married. And even if she had, her 'boat' would have been a straight line. A 'sampan' if you like. And like her Amma had told her, "thalai yerethe - it is all written on the top of your head," pre-ordained and embossed how her life would spell out. H for Hardship, B for Beatings and D for Destitute.
— Excerpt from 'Migrating To Community' by Viji Krishnamoorthy
VK: "Initially, I was going to write from the perspective of a Filipino domestic worker, someone who lives on her own, not as a live-in helper. I'd interviewed someone, but I needed to understand the nuances of the local dialect, the food as well as the cultural backdrop. I didn't want to lose the gravitas in my interpretation.
So I changed course and went with a community and voice that I was familiar with instead. Although I'm of mixed parentage, I speak Tamil and grew up in a traditional South Indian household. I spent the formative years of my childhood in Madras (as it was known then), I'm familiar with the landscape and the vernacular. I know marginalised Indian women who suffered under the hands of their husbands and in-laws, who have had to escape from abuse and carry the weight of their family on their own. Sadly, the story of the protagonist, Ammu, isn't at all uncommon."
Related: Sumitra Visvanathan Of WAO On Tackling Rising Domestic Abuse In Malaysia During Lockdown