Glamping, Underwater Suites & Swimming With Sharks: 8 Reasons To Spend Your Next Holiday In Dubai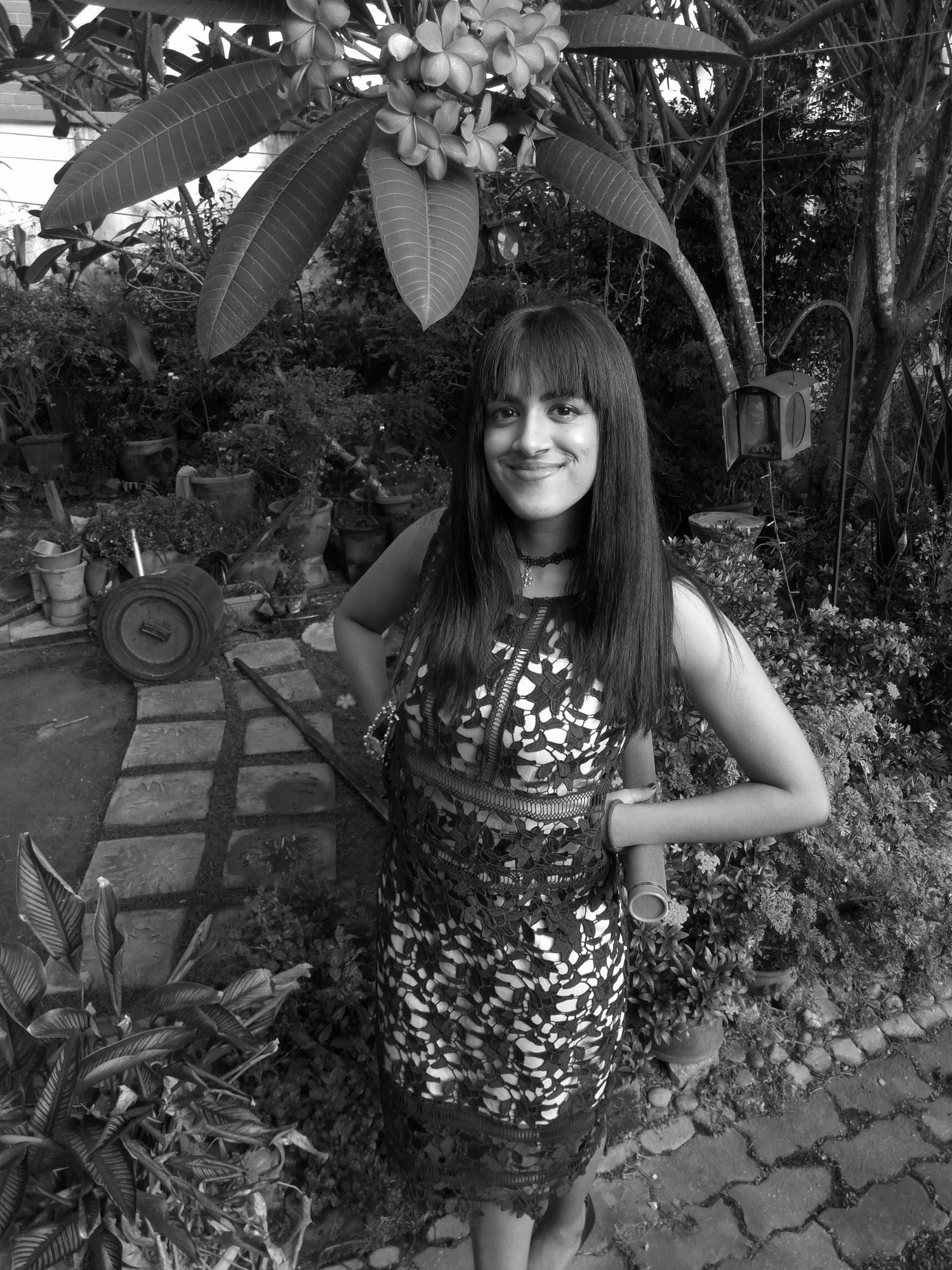 By Tania Jayatilaka
January 16, 2019
Thrill-seekers, here's one for your 2019 travel itinerary: from awe-inspiring desert landscapes (they look good from literally every angle at sunset) to glistening city skylines displaying the world's most impressive skyscrapers, Dubai is bound to win your heart with these unforgettable and exhilarating attractions.
Fresh off the 6-hour flight from Kuala Lumpur to Dubai International Airport, when energy levels were waning and the thirst for adventure could probably wait till the next morning, my first night in Dubai's Deira City Centre should have comprised lapsing into a temporary state of comatose in my hotel room till morning.
But the change in scene and the buzz of this dynamic city couldn't help but stir up a sense of unshakeable excitement as we landed – Dubai is all about living in the moment, and extraordinary experiences are the key to making those moments last.
Soar to new heights at Burj Khalifa
Fittingly, the first attraction I visited in Dubai let me see the entire city and the surrounding emirates in the blink of an eye. At 828 metres, the famous Burj Khalifa is the world's tallest building.
The tower is home to the luxurious Armani Hotel Dubai and Armani Residences as well as the world's highest fine dining restaurant, At.mosphere, located on Level 122.
The observation deck on level 124, named At the Top, Burj Khalifa is the perfect spot to snap panoramic photos of the sweeping surrounds, worth braving the long queues at the reception down on the ground floor of The Dubai Mall.
Better yet: skip the queues and go for gold with At The Top, Burj Khalifa SKY on Level 148, where a cosy premium lounge awaits, well-stocked with delicious dates and Arabic coffee. Out on the outdoor terrace on this same floor, be sure to don your best sunnies and a comfy hat before the sun's heat can get the better of you.
See also: 9 Exotic Asian Destinations For A Seriously Insta-Worthy Honeymoon
See Dubai's newest cultural landmark, Dubai Frame
Yes, an actual frame covered in over 15,000 square metres of gold-coloured stainless steel and laminated glass stands majestically in Zabeel Park, 'framing' views of Old and New Dubai.
Take the elevator up to the Sky deck level 150 metres up: this expansive viewing gallery boasts floor-to-ceiling windows, 3D projections, augmented reality screens, larger-than-life décor and – preferably not for those with a fear of heights – a 25-square metre transparent walkway along the centre of the room revealing the ground below.
The duality of Dubai's past and future couldn't more visible than it is at the Dubai Frame. Visitors who look out of the South side can see the skyscrapers and upscale neighbourhoods of New Dubai, while the North side reveals Deira, Umm Hurair and Karama, historic districts of Old Dubai.
Stay under the sea at Atlantis, The Palm
Located on Dubai's iconic man-made island, The Palm, this 5-star luxury beach resort is where you need to head for the pampering of a lifetime.
Home to a range of award-winning restaurants and must-see aquatic attractions, Atlantis, The Palm will thrill you with an increasingly extravagant selection of suites boasting views like you've never seen before.
You've most likely heard of the Poseidon and Neptune Underwater Suites at Atlantis, The Palm. They'll take your breath away (figuratively) with uninhibited views into Ambassador Lagoon and its 65,000 marine inhabitants.
These underwater suites are equipped with a decadent lounge and a spacious en suite bathroom which enjoys the same blue-hued ambience.
Heart-stopping adventures at Aquaventure Waterpark
It isn't called the Middle East's no. 1 water park for nothing – situated on the grounds of Atlantis, The Palm is Aquaventure Waterpark Dubai, your one-stop spot for shark safaris, adrenaline-pumping water slides, river rides and swimming with dolphins.
Take the plunge down the 9-story-tall Leap of Faith near-vertical slide and glide through a clear acrylic tube surrounded by sharks and cownose rays. Another heart-stopping experience awaits at the Shark Attack ride down a one or two-person inner-tube through the Tower of Neptune's shark-filled lagoon.
For the truly fearless, there's always Poseidon's Revenge, which will have you plummeting through the heart of the Tower of Poseidon at 60 kilometres per hour.
Ride the (sand) waves in a rustic desert safari
Consider yourself warned: a desert safari in Dubai is anything but slow-moving when there's dune bashing involved.
Oddly enough, there's something absurdly fulfilling about zipping through the steep curves of desert sand dunes in a four-wheeled drive. Hang on tight as an experienced driver whisks up and down those sandy slopes across the windy desert landscape, stopping at sunset for passengers to take their obligatory desert photos and later, indulge in a hearty Arabic barbeque feast back at the Bedouin-style camp.
High-speed action at Motiongate Dubai
Cinephiles, don't miss a chance to hit the largest Hollywood-inspired theme park in the Middle East, consisting of 5 distinct zones featuring 27 rides and attractions based off the most memorable live action and animated films in Hollywood.
Embark on the Green Hornet's high-speed car chase – swap out the car for a rollercoaster ride with gravity-defying twists and turns – or face your fear of heights with the Zombieland Blast Off ride (my personal favourite): a whopping 58-metre drop and shot tower which will set your heart racing faster than ever.
Those with younger-aged kids are in for a treat at the theme park's 4 live entertainment experiences featuring the Ghostbusters, Hotel Transylvania, Cloudy with a Chance of Meatballs and Underworld.
Dive with the sharks at the Dubai Aquarium & Underwater Zoo
How's this for adventure: step into a 10-million litre tank of water (together with an experienced diving instructor) and come face-to-face with the world's largest collection of Sand Tiger sharks at The Dubai Aquarium & Underwater Zoo.
Keep in mind that non-certified divers (minimum 10 years old and above) need to complete a short course with Al Boom Diving before embarking on these Shark Dives.
Embrace the outdoors at Hatta Heritage Village
In the Hajar Mountain Range about 130 kilometres away from Downtown Dubai sits a charming town known as Hatta Heritage Village.
From glamping under the stars to twin zip lining and zorbing, Hatta Heritage Village has it all for adrenaline-junkies with a love for the great outdoors.
Hatta Wadi Hub is the where you'll get to try twin zip lining, freefall jumps, rock climbing, mountain biking and more. Don't forget to check out the specialised zorbing centre – a new feature opened just this year.
Hatta Drop-in is the region's first water jump park with outrageous slides, jumps, drop-in donuts and drop-in tracks.
And for when the day of adventure starts to take its toll on you, retreat back for a peaceful night in your cabin at the Hatta Damani Lodge overlooking the majestic Hatta mountain range.
Alternatively, Hatta Sedr Trailers will let you spend the night in a cosy trailer equipped with its own terrace garden with direct access to the fire pit and barbeque facilities.
Bonus: Fly Business Class To Dubai With Thai Airways
Why fly from Kuala Lumpur to Dubai on Thai Airways' Business Class? For starters, you'll get to make the most of your stopover at the Suvarnabhumi International Airport in Bangkok with a soothing massage at the Royal Orchid Spa Lounge – just one of the many indulgent treats in store for Royal Silk Class passengers.
On-board the airline's new Airbus 350 are a slew of impressive new features. The cabin's luxurious seats are staggered for increased privacy, doubling as a comfy bed, each with the convenience of direct aisle access.
Light sleepers can also take comfort in the airline's sophisticated noise-cancelling technology and air management system, leaving passengers fresh and well-rested by the time they touch down in their destination.
For more Dubai travel ideas, click here.