Why Life Is Always A Cabaret For Janet Lee Of The Shanghai Sisters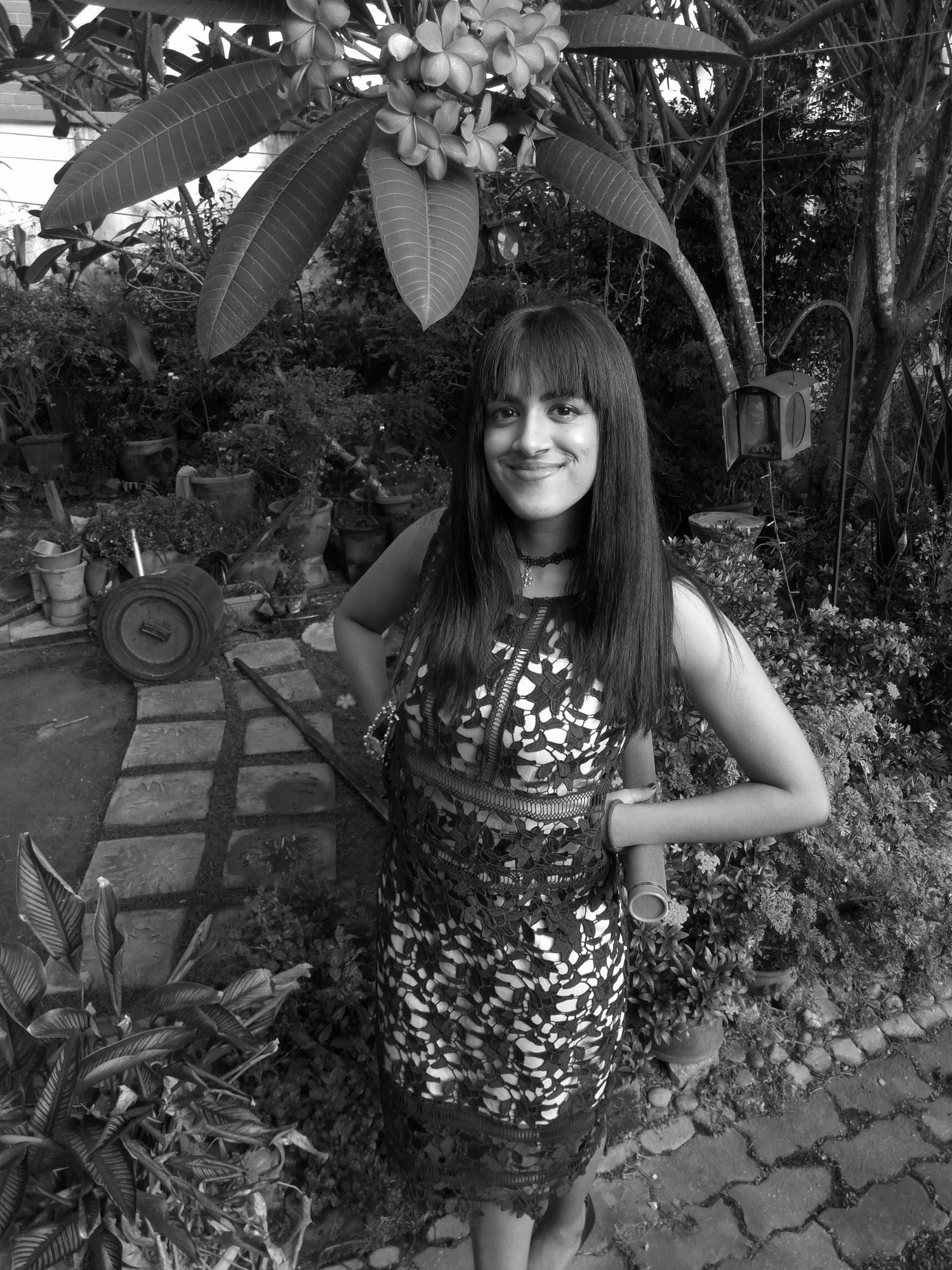 By Tania Jayatilaka
June 10, 2019
A woman of many talents, Janet Lee gives us a glimpse of her life behind the limelight and her journey to self-confidence that emerged through an inextinguishable love of music.
Something tells me that Janet Lee would have fit right in during the bygone era of big brass bands, high-energy cabaret numbers and the hazy glamour of Old Shanghai.
While the Ipoh-born songstress is very much enjoying her success in present day, she hints that her love of vintage music began when she was just a child, listening in with glee to the classics on her parents' cassette tapes.
Related: James Blunt On Malaysia's Weather, Ed Sheeran And Social Media Critics
Her prolific background as a theatre performer saw her making an appearance in productions by the Actors Studio Theatre at klpac, Dama Asia Productions and PAN Productions to name a few.
Performing alongside renowned pianist and long-time colleague Tay Cher Siang, Janet performed for a diverse set of audiences, from an international crowd at the Kota Kinabalu Jazz Festival to more intimate themed gatherings where her flair for cabaret and other vintage genres truly shone.
This 15 June, Janet will be performing at the Melium & Malaysia Tatler 30th Anniversary Charity Auction dinner, crooning society's elite for a worthy cause with her smooth vocals and enchanting on-stage persona.
This multi-talented musical starlet tells us where her journey has taken her, despite numerous the roadblocks along the way.
See also: 13 Things We Bet You Didn't Know About Dato' Sheila Majid
You've probably been asked this way too often, but why the interest in vintage music?
If your definition of vintage music is anything between the 1920s to the 1970s, then I can tell you that it started from me being the youngest child at home who had a natural affinity to the music that my parents listened to. As a kid, I never shunned it as being uncool or old fashioned – to me, they were just sweet melodies, whether it was my father's favourite 'O Sole Mio or the ballads of the 70s Mandarin pop-songs.
What kind of music did you listen to as a teenager?
During my early teens I listened to and sang a lot of NKOTB, Mariah Carey, Janet Jackson and Paula Abdul; in my late teens, my elder sister Yvonne introduced me to the big band sound and the likes of Natalie Cole doing her father's repertoire. Before I knew it, I fell head over heels for the great American Songbook – the rest is history.
What's the story behind your female jazz trio, The Shanghai Sisters?
This trio project fell onto my lap during a corporate show booking back in 2014 when a client of mine, Cyrus Chin asked me to put together a 'small big band' with 3 female vocalists for a Shanghai Night theme party. I booked Winnie Ho and May Mow for that gig, along with Tay Cher Siang as our music director.
We had the big stage, the Shanghai Jazz, the horn section, a big group of backup dancers and the sequin cheongsams – everything but a group name! The emcee of the night candidly named us The Shanghai Sisters just before showtime, and again, the rest is history!
What's your fondest memory of your gigs with The Shanghai Sisters?
The thing I love most about working with this group is the trio singing, taking part take in those beautiful 3-part vocal harmonies. The possibility of vocal expression in singing in a trio is so much richer in tone, theatrics and story-telling.
See also: 11 Inspiring Female Musicians To Know From Malaysia
Why does the saying, "I don't sing because I'm happy, I'm happy because I sing" by William James resonate with you so?
Strictly speaking, this line illustrates the connection I have with singing, and music. I feel grounded and safe because of my connection with music and arts; and being grounded brings me joy and peace. I live a charmed life because I am surrounded by music and arts.
(I was also looking around for a meaningful quote about music to be printed on my new name card when I came across this one.)
What struggles did you face in your early years as a performer?
That's a hard one! I have too much to share on this as I'm still working on overcoming some of my struggles today. Anyway, I'll share 2. One of my struggles was how to avoid being tongue-tied on stage and to make sense while speaking with nerves.
How did you eventually overcome your 'stage-fright'?
I wrote scripts for my shows, read them through, edited them and rehearsed them; that helped me calm down. I also observed how others did things, learning from them – the good, the bad and the ugly – I learned many things just from observing others.
The other struggle I had was communication – how to communicate with musicians, as a vocalist who does not play an instrument. I had self-esteem issues and insecurities when it came to voicing out my requests, ideas and feedback on my music with musicians.
The way to overcome this is just to speak with honesty and clarity; then earn the respect of others by being sincere and having good work ethics.
I find that once I have dealt with my own confidence issues, a lot of these communication issues go away.
On that note, what would you tell your 18-year-old self if you met her today?
"You're going to be beautiful, and you will be loved. So don't be afraid, and don't talk so much."
Big talents & bigger dreams: Music Producer Hiko Momoji On His Big Learning Curve & Finding Success With Grammy Nominee Khalid
You've released 2 albums, dabbled in opera, theatre, dance and different genres of music: what's your secret to staying so versatile?
I never really saw myself as versatile until recent years – after having been in this wonderful job for more than a decade – I realised I sort of did a bunch of different things! I have no secrets, but I'd say being curious might be a factor. Mostly, I am just doing what I love doing, and I happen to love quite a few things!
Theatre, writing, bel-canto singing (operas), ballet, jazz, musicals…and in recent years it seems that I am learning to be a producer too. All of these are fulfilling for me, so I'm simply following where my curiosity leads me.
Before you go: Meet The 4 Malaysian Contemporary Artists To Be Featured In Our First Ever Pavilion At Venice Biennale 2019