What To Know About Emsculpt, A Revolutionary Body-Shaping Treatment At Lyfe Clinic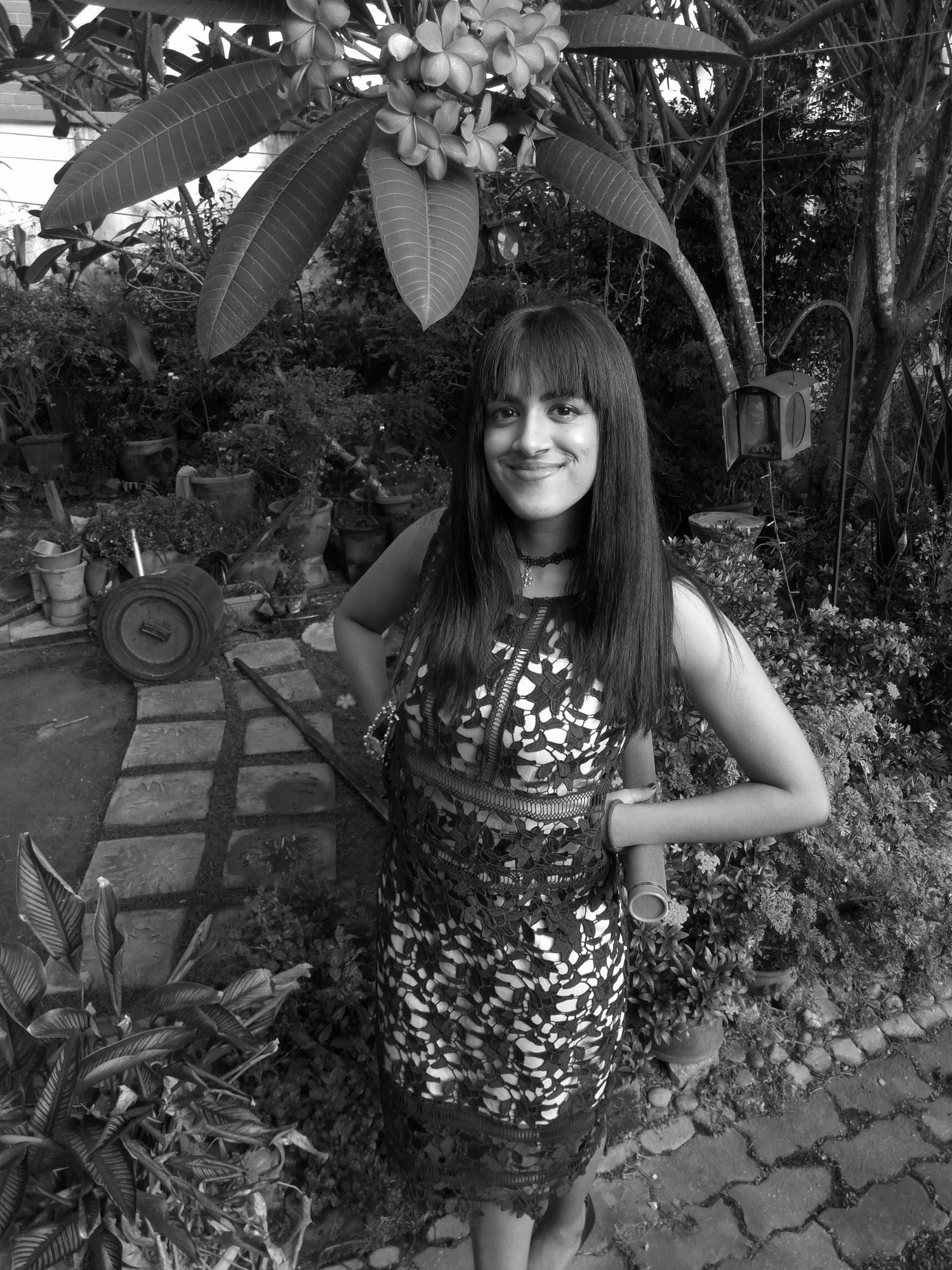 By Tania Jayatilaka
December 09, 2020
Lyfe Clinic Special
This body-contouring treatment for men and women is the world's first non-invasive procedure that builds muscle while burning fat, all with zero downtime
If you struggle to find time to hit the gym or squeeze in a quick morning workout (read: busy, working parents), you're not alone. Despite our ambitious fitness goals and the pressure to achieve an Instagram-ready beach body, the realities of life and all its commitments seem to push those targets out of reach.
That's precisely why the groundbreaking Emsculpt treatment is so promising. Said to be the world's first and only non-invasive procedure that simultaneously builds muscle and burns fat, Emsculpt promises to produce visible body-shaping results after just four weeks—an attractive solution for those who want to get their desired figure quickly without surgery and downtime.
"Emsculpt is suitable for almost anyone looking for muscle strengthening, muscle toning and sculpting, muscle building and fat reduction," shares Dr. Anjalee Nair, resident cosmetic dermatologist at Lyfe Clinic. "It is so important to find a trained, qualified doctor with medical grade, approved devices that are able to provide results in a safe and effective manner, with none or little downtime and side effects."
A highly sought-after beauty physician where innovative skin care practices and anti-ageing solutions are concerned, Dr. Anjalee holds a Certificate in Aesthetic Medicine from the American Academy of Aesthetic Medicine, a Masters in Bioidentical Hormone Replacement Therapy and a Postgraduate Masters in Practical Dermatology from Cardiff University. Below, she shares key features to know about this new and increasingly popular body contouring treatment, available at Lyfe Clinic.
Which target group would you recommend the Emsculpt treatment to?
It could be new mums looking to strengthen their abdominal muscles post-pregnancy and to accelerate the repair of diastasis recti (the abdominal separation that occurs commonly in pregnancy), workout enthusiasts looking to sculpt and tone muscles for a more defined appearance, holiday makers looking for that perfect beach body with toned arms, abdomen and buttocks, as well as men and women who are experiencing some incontinence issues and who are looking to strengthen their abdominal and pelvic floor muscles to assist in this condition.
Are there any precautions that patients should be aware of before getting the treatment?
We do advise patients with metal implants, pace makers and intrauterine devices to consult with their doctor first.
How is Emsculpt different from other popular body-shaping treatments today?
Emsculpt is the first FDA-approved device to build muscle and do body sculpting. Through the high intensity focused electromagnetic therapy procedure, it can enlarge existing muscles, as well as build and grow new muscle fibers. What sets it apart from the pack is its duality: It not only implodes fat cells (for a 19 per cent loss after four treatments), but simultaneously builds muscle fibers (by roughly 16 per cent) for more defined abs and rounder rear-ends. One company-sponsored study even reported a 10 per cent reduction in diastasis recti.
Which areas of the body are suitable for this treatment?
The Emsculpt procedure is currently FDA cleared to treat your abdominals, buttocks, arms, calves and thighs.
How many Emsculpt sessions should patients try for the best outcome?
A minimum of four sessions (each 30min long), scheduled two to three days apart is advised for the best outcome. Results can be seen and felt from the first session onwards. The targeted area will feel tighter, more toned. Positive results are usually reported two to four weeks after the last session and continue to improve for several weeks following the treatments.
Should Lyfe Clinic patients opt for Emsculpt sessions on a yearly basis?
We do suggest maintenance sessions once every four to six weeks after the first four sessions to maintain and sustain the desired results. A repeat of four sessions is recommended on a yearly basis.
Walk us through the registration process for Emsculpt treatments at Lyfe Clinic.
Patients interested in a body contouring procedure at Lyfe Clinic will meet and consult with our doctors first to assess the patients concerns, needs and expectations. Sometimes they might have an idea of what they want to do, but they might need something completely different. All this is discussed better after a quick examination and assessment of the areas of concern.
Once the patient is confirmed to be an ideal candidate for Emsculpt, pre photos and measurements (height, weight, body measurements and so on) are taken. The patient is then given a consent form to read and understand the procedure, risks and side effects. Any concerns are then discussed with the doctor in charge. Once the patient agrees to the consent, we start the procedure in our specifically assigned Emsculpt room, with the patient lying down comfortably.
What happens after that?
Once in the specifically assigned Emsculpt room with the treatment in progress, patients are not allowed to use their phones. For the 30min duration of the treatment, we typically have a movie playing to keep them entertained. Upon completion, measurements are retaken and recorded. Patients then book their next appointment for the week before leaving.
Is the Emsculpt treatment compatible with other treatments at Lyfe Clinic?
At Lyfe Clinic, we actually do combine body contouring procedures to achieve greater results. Often, we combine Emsculpt with CoolSculpting, Thermage or both to be able to give patients the best possible results.
See also: 500 Startups' Khailee Ng On Achieving Clarity & Balance With A Plant-Based Diet
How it Works
Emsculpt uses High-Intensity Focused Electro-Magnetic Technology (HIFET) to induce about 20,000 forced muscle contractions per session, known as supramaximal contractions not normally achievable through voluntary muscle actions.
"Emsculpt constricts the muscles beyond any sort of physiological norm, targeting fat loss to the area of the muscle — something sit-ups alone could never accomplish," shares Dr. Anjalee.
"During these intense pulses, the muscles release chemicals locally, which then signal fat cells in the area to break down their contents and release them as free fatty acids. The sheer abundance of fatty acids causes fat cells to malfunction and die, after which they're metabolised by the body and excreted as waste," she adds.
"The muscles, meanwhile, are said to undergo cellular changes, thickening and strengthening. The device's energy affects the entire sheath of abdominals, from rib cage to groin. It's a very rapid response compared to other fat-reduction tools which may take longer to see results."
Aside from its abdominal shaping abilities, Emsculpt is helpful to anyone in search of a non-invasive alternative to a buttock lift. While procedures like liposuction only address fat removal, Emsculpt helps shape and tone the buttocks and stomach effectively, with no downtime to worry about.
According to Dr Anjalee, any noninvasive body contouring treatment requires more than just one session to produce visible results, but a truly effective device should show results in just three or four sessions. Treatments that require patients to undergo 20 - 30 sessions, she adds, are likely not effective at all. As a rule, she cautions patients to seek advice from qualified individuals to have a better understanding of these procedures and manage their expectations accordingly.
"From my viewpoint, any individual seeking a body contouring procedure has to also commit to staying healthy by exercising, eating consciously and moderately and also staying mentally strong."
For more information, speak with a Lyfe Clinic specialist today at 03-7733 2671 or click here.