3 Malaysian Business Leaders On Why They Joined Clubhouse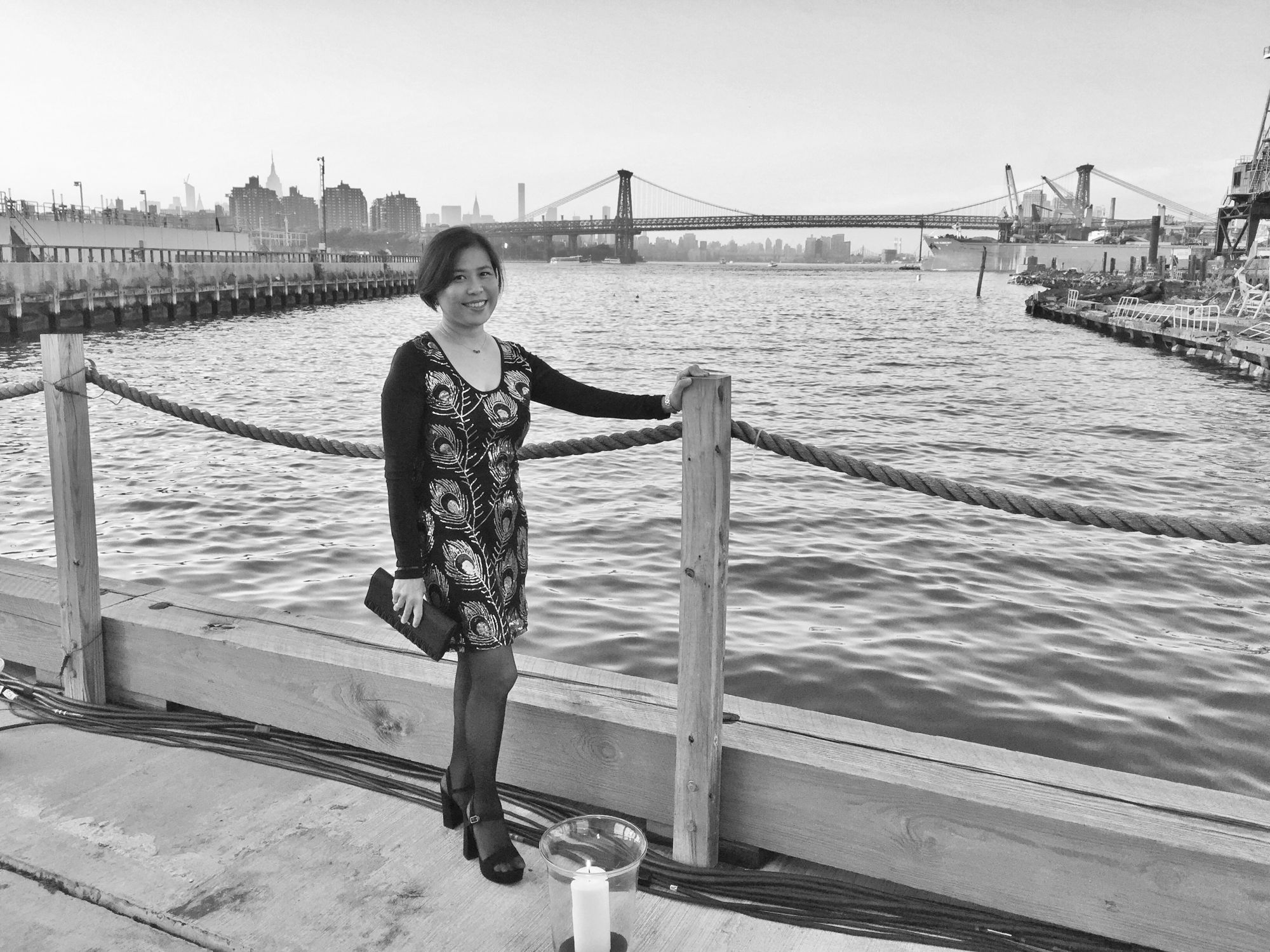 By Elizabeth Soong
March 09, 2021
Is this app really worth spending time on? Let's find out from three avid Clubhouse participants.
A cross between a podcast and talk radio, Clubhouse has become all the rage when Elon Musk christened the audio-only social network as the new 'hangout spot', where joining the club is strictly by-invite, alluding to a sense of exclusivity. Is that what adds to its allure, or is there more?
We talk to Raja Jesrina Arshad, Datuk Ruben Gnanalingam and Joel Neoh who tell us what drew them to Clubhouse and their takeaways from the conversations that happened in closed rooms.
Raja Jesrina Azlina Raja Arshad, CEO and co-founder of PurelyB
Why did you join?
I joined back in January out of pure intrigue. I saw a lot of entrepreneurs and entertainers in the US talking about sharing sessions they were giving on Clubhouse end of last year, and I was lucky enough to get an invite to join soon after.
What features do you like on this app?
I love listening to podcasts daily, to continuously improve my mindset and approach to my business and my life, and connecting with like-minded people in webinar talks and sharing sessions. So Clubhouse is refreshing as it is almost like a combination of podcasts, masterclasses and webinars with some networking.
You do have to be really selective about which rooms you go into though, and how often you go in as well, otherwise it can take up a lot of time and may not be very productive or useful. I found that in my first week of using the app and ever since then, I only go in once in a while for very selected topics that I know will be of good use to me.
What improvements would you like to see?
To open up participation for popular rooms. Elon Musk hosted a room where he grilled Robinhood CEO Vlad Tenev in the midst of the Game Stop stock market phenomenon, for the truth and inside scoop, and it was a fascinating listen! Thankfully I caught the recording on YouTube but I wouldn't have been able to join in the live chat in the room otherwise because of the max participants of 5,000 per room restriction that Clubhouse has (even though they did exceed that for Elon Musk that day). So allowing more participants to listen in rooms especially with popular speakers would be ideal.
Also to be able to privately message (maybe via audio messages to stay true to the app's format) to people you connect with in a room for further discussions/collaborations. How we do that currently is to DM them on Instagram, but it just feels a bit disconnected to do that. Plus, some people don't put their IG handle on their Clubhouse profile.
What were interesting takeaways from the conversations you've joined in so far?
In a most recent conversation I've joined in, "The Future of Inclusion x Equity in Beauty & Wellness" hosted by some prominent beauty & wellness women entrepreneurs and investors in the US, it was just really interesting to hear what these women had to do to break through the "boys club" in Silicon Valley, or try to find loopholes to get funding and support when they were clearly disadvantaged due to their gender, and how they've managed to get where they are, with some even creating their own venture capitalist firms to help more women founders, and us participants being able to connect with them offline if there's synergy. There was a lot of frustration aired in the room by the different women entrepreneurs and from observing how we tackle these obstacles in different ways, it was insightful to learn from one another and was comforting too.
See also: 5 Young CEOs In Malaysia On The Perks Of Working From Home
Datuk Ruben Gnanalingam, group managing director of Westports Malaysia
Why did you join?
I have never really been a fan of podcasts but I have found the ironically open concept of Clubhouse very engaging. I was invited by my brother-in-law and joined purely because I was intrigued to check it out.
What features do you like in this app and what it could improve on?
I like the fact that they make it easy for you to connect to your contacts and the fact that the alerts are very relevant. I hope the AI filtering improves further so I can be directed to content that is more relevant to me going forward.
What topics are you personally interested in, and the topics most suited for this platform?
I particularly like the sessions with the subject matter experts as those are the sessions where I learn the most. Even better if they are subjects I am not familiar with as those often allow you to draw those experiences back to your area of expertise.
What were interesting takeaways from the conversations you've joined in so far?
I have learned new perspectives on how loneliness can play such a huge role on human decision making. Also, thinking positively increases your brain's capabilities to perform better. It has also greatly allowed me to hone in my own views on sustainability in the workplace, at home and also for the planet.
Read more: Everyone Is Talking About Joining The Clubhouse App—Here's Why & How
Joel Neoh, founder of Fave Group
Why did you join?
To get a pulse on what's new, and also as a tech entrepreneur I'll usually take some time out to try out new apps or technologies that are experiencing fast growing adoption.
Within the first hour, I realised how addictive and sticky the app is—as I found myself casually tuning in to real-time audio rooms with people that I never thought I'd hear from; for instance, Elon Musk, and listening to discussion topics that I never thought I could easily learn from.
What features do you like on this app?
Real-time audio sessions with no recording, making conversations very casual, real and candid.
What improvements would you like to see?
Open it up to Android users. It's only on Apple phones now.
What topics are you personally interested in?
Entrepreneurship and personal growth is my primary area of interest. I do weekly one-to-one interviews on Clubhouse. So far I've interviewed Khailee Ng (500 Startups), Bryan Loo (Tealive), Fahmi Fadzil (Malaysian MP), Vivy Yusof and Fadza Anuar (FashionValet), Cheryl Goh (Grab CMO).
All of them have an amazing life story to share, and my focus is to go deep on the most important parts of their respective journeys and draw out key learnings and inspirations that we can apply to our own lives.
What were interesting takeaways from the conversations you've joined in so far?
From Khailee: The best people join startups and companies not for the money but for the vision and the people in the company.
Fahmi: Democracy is not once every five years during an election; we have a voice and democracy is how we use that voice to make positive changes every single day.
Vivy and Fadza: To have a successful husband-and-wife partnership at work, set and adhere to relationship rules, eg: No going to bed angry, share the problem immediately and don't wait for the other person to ask 'are you ok?'
Bryan: Never give up and being able to accept rejection positively is key to success.