#ZeroWaste KL: Meet Claire Sancelot, The UN Awardee Promoting A Chic Way (& Shop!) To Cope With Waste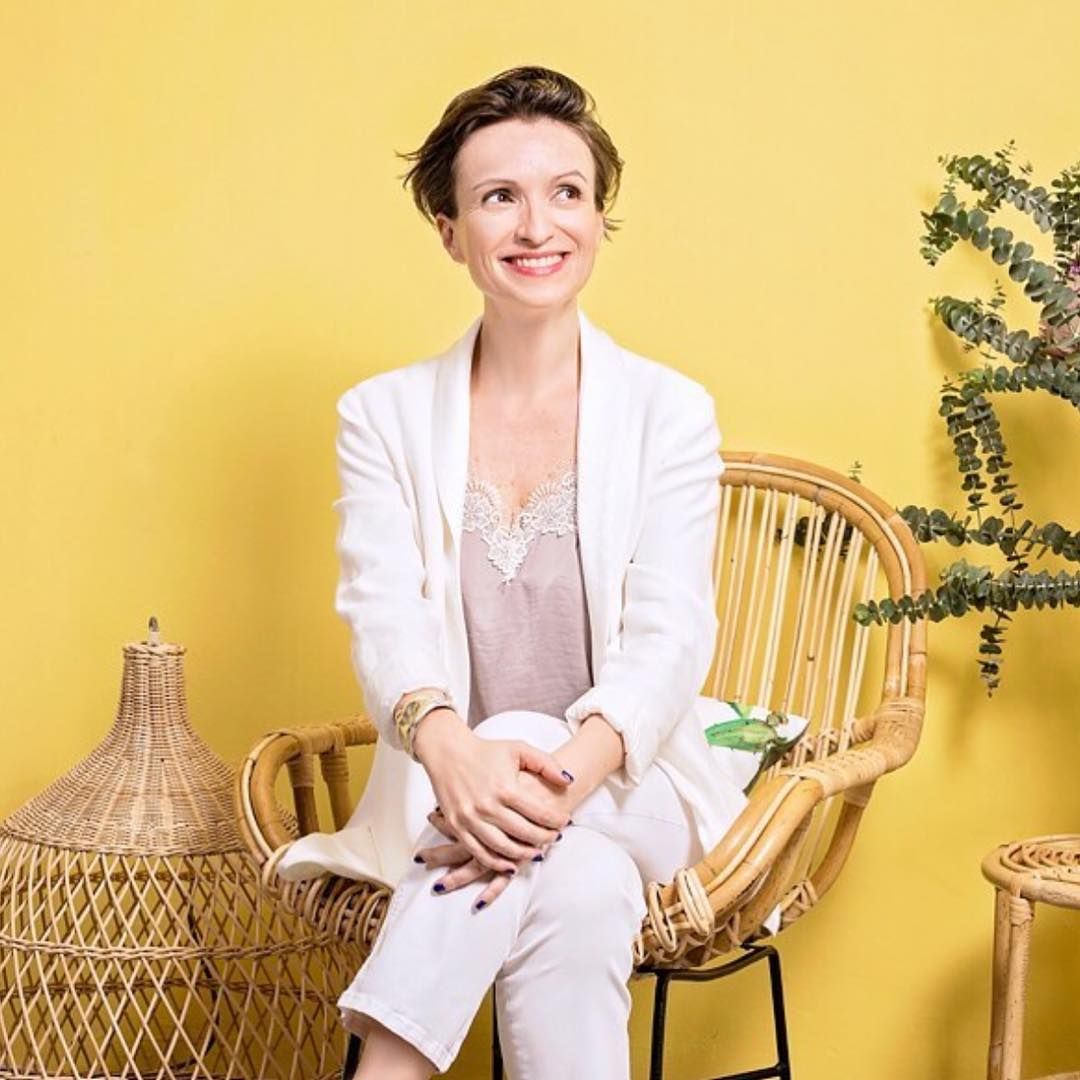 By Jessica Liew
June 05, 2018
In light of World Environment Day 2018, we speak to green warriors advocating sustainability in their own passionate way. As our city grows, is it necessary for Mother Nature to bear the brunt of pollution, excessive waste and a lack of green spaces in the name of urbanisation?
The force behind Malaysian bulk organic store, The Hive, started to go #zerowaste in 2010 when she had her first child in Hong Kong. Claire Sancelot's Zero Waste Hong Kong blog ignited an eco-movement in the city, and when she moved to Malaysia in 2015, she got the ball rolling with her cause. A lack of affordable organic food and excessive single-use plastic packaging led her to start a mini, package-free co-op in Bangsar. Claire's efforts earned her a 2017 United Nations award, and now, she's in the midst of expanding in KL.
It began with having a baby in one of the most polluted cities in the world
"It's a maternal instinct to want the best for your child and you become more conscious of your waste. Hong Kong has the largest amount of waste per inhabitant in the world–They are a society of consumers; they live in cramped apartments with tiny kitchens so meals are eaten out and their weekends, spent in malls. Garbage adds up."
Managing trash when your country can't
"Countries are still frigid with zero-waste, it affects consumerism and the economy. Plastic bans are implemented to control waste. Containers clog the drains and people complain when the water rises, yet it's manmade. We can't blame it on bad city infrastructure, start with consumption habits."
See also: How Tengku Zatashah Led A #SayNo2Plastic Social Media Campaign That Altered Consumer Habits
On being part of the solution, instead of the problem
"Maybe I was one of the first voices who wanted to be part of the solution and take it on with positivity.
If we want the world to be a better place, we are responsible for our garbage
The next step is to support local and organic businesses. 6 months after moving to KL, I registered The Hive in September 2015. Little did I know that I would be tapping into a like-minded community."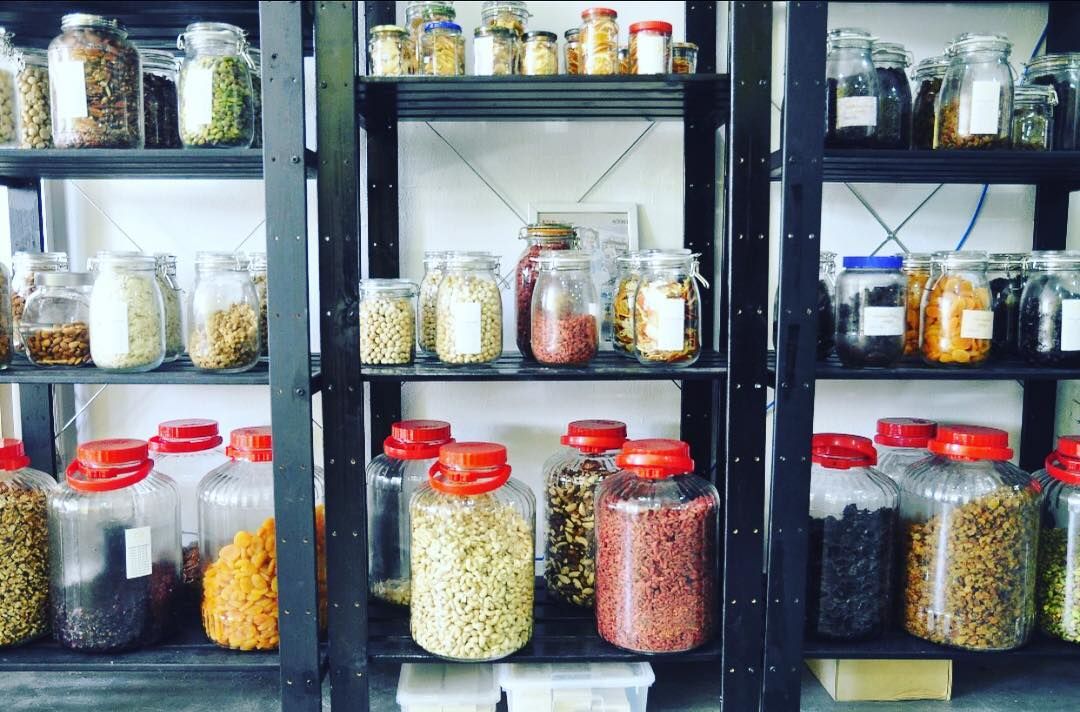 Lending a hand to local, honest brands
"Our locally-sourced condiments are beans, rice, pastas, pulses, dried food and tea, and internationally, dried fruits and nuts. Malaysia grows green vegetables in abundance, so The Hive makes fresh vegetables accessible, with weekly organic fresh baskets supplied from a small farm in Semenyih – they've doubled the size of the farm, ever since. Lifestyle products like shampoos, scrubs and serums are local, too."
See also: Get Healthy & Eat Clean With BMS Organics' Green Menu
Learning curves from The Hive
I've never worked in F&B and retail, not an entrepreneur or a Malaysian. Yet, these did not come in the way because I wanted to start something that was missing. The amount I put down on my napkin in my initial business calculation was much lesser than what I ultimately paid for. I did not even know what a POS system was or factor that into my budget. We also got robbed, and my cash and POS system was stolen! Little mistakes, invaluable lessons."
A place for homegrown businesses
"The ethos behind The Pilgrims at Bangsar Village is to support ethical and local lifestyle brands. Currently, we're helping 6 brands without means for their own shop – the concept and location is brilliant, ample foot traffic and in an open space. We're already working on another outlet at Ampang."
On fostering an eco-conscious Malaysian community
"We're growing The Hive's corporate arm, consulting restaurants and companies on stocking a healthy pantry, going waste-free, introducing reusable straws and curating corporate gift hampers with ethical products. We're also helping local brands reach global retailers.
I'm working with Tak Nak Straw, and formed The Green Guerrilla with 6 friends promoting various green movements, to inspire and educate on how cool and easy it is to be sustainable.
Right now, my baby project is my washable sanitary pads and menstrual cups. With them, you reduce a substantial amount of monthly waste
Reusable feminine care products are more comfortable, hygienic, and anti plastic. Economically, they last up to 10 to 15 years."
See also: Sasibai Kimis Of Earth Heir: The Bigger Cause Behind Her Ethical Fashion Business
Baby steps: Little changes go a long way
"Starting from young instils conscious habits. At the same time, there's common sense and decency. People feedback me on how I'm doing a good job, but I'm just one among other businesses promoting this movement. I would love to talk to commercial F&B brands on reducing takeout cups and containers. It can be as simple as bringing the tiffin for takeaway, and then, finding eco-friendly food delivery packaging."
For businesses: Setting green examples
"I started at zero and 18 months later we are expanding. There wasn't a market before but times have shown it's growing. Restaurants are starting to use metal straws, and hotels are contacting me. F&B outlets can start by putting metal straws at the cashiers. People will be happy to see that, and here you are, removing the guilt. It's a chain effect."
See also: Kuala Lumpur's Greenest Hotel Lets You Get High (Up In The Sky)
Zero-waste is the new creativity
"Start by looking at the items you've binned, and ask yourself if there are reusable solutions for them? Bring your own bottle or tumblers and shopping bag. People think it's inconvenient and ugly but here I am, a French woman, who loves pretty things, who wants to change that perception.
You can still have plenty of fun but live a better and conscious life with lots of glitter
Be creative. Choose quality over quantity, garments made from natural fibres. Build your wardrobe with classics and investment pieces. You're doing your mental health a favour when you stop worrying about owning the latest fashion."
See also: Chopard Leads Sustainable Luxury With New Ethical Gold Supply Chain
Making it an educational playground in your backyard
"My 3 daughters were born into this lifestyle. They say funny things like 'I want to be a Smiggle boss when I grow up but without the plastic and better quality!' They take to beach cleaning and have even suggested ideas for The Hive, like wooden toys and straw chairs. I want to empower them by example – 90% of their clothes are second hand and we compost waste, which doubles as an amazing chemistry lesson.
Children today are disconnected from Mother Nature and I want them to be conscious and respect their food, with organic meat and eggs from the local farmer.
Lessons in nutrition and a balanced diet is part of the zero-waste syllabus, many of which tap into your own well-being
The Hive organise workshops like cooking new recipes with local organic vegetables, beeswax wrap-making class, DIY body wash, and kefir classes."
See also: Ethical Eats: Smoked Salmon & Other Seafood
For World Environment Day, I'd like to see…
"A practical regard for zero-waste rather than a hobby for the affluent. Make sustainability fun. We've all got our day-to-day problems but if we don't protect our planet now we'll have much bigger issues soon. If we can't cope with political refugees, what happens when we get climate change refugees?"