Teacher & National Athlete Mathivani Murugeesan On Perseverance & Multitasking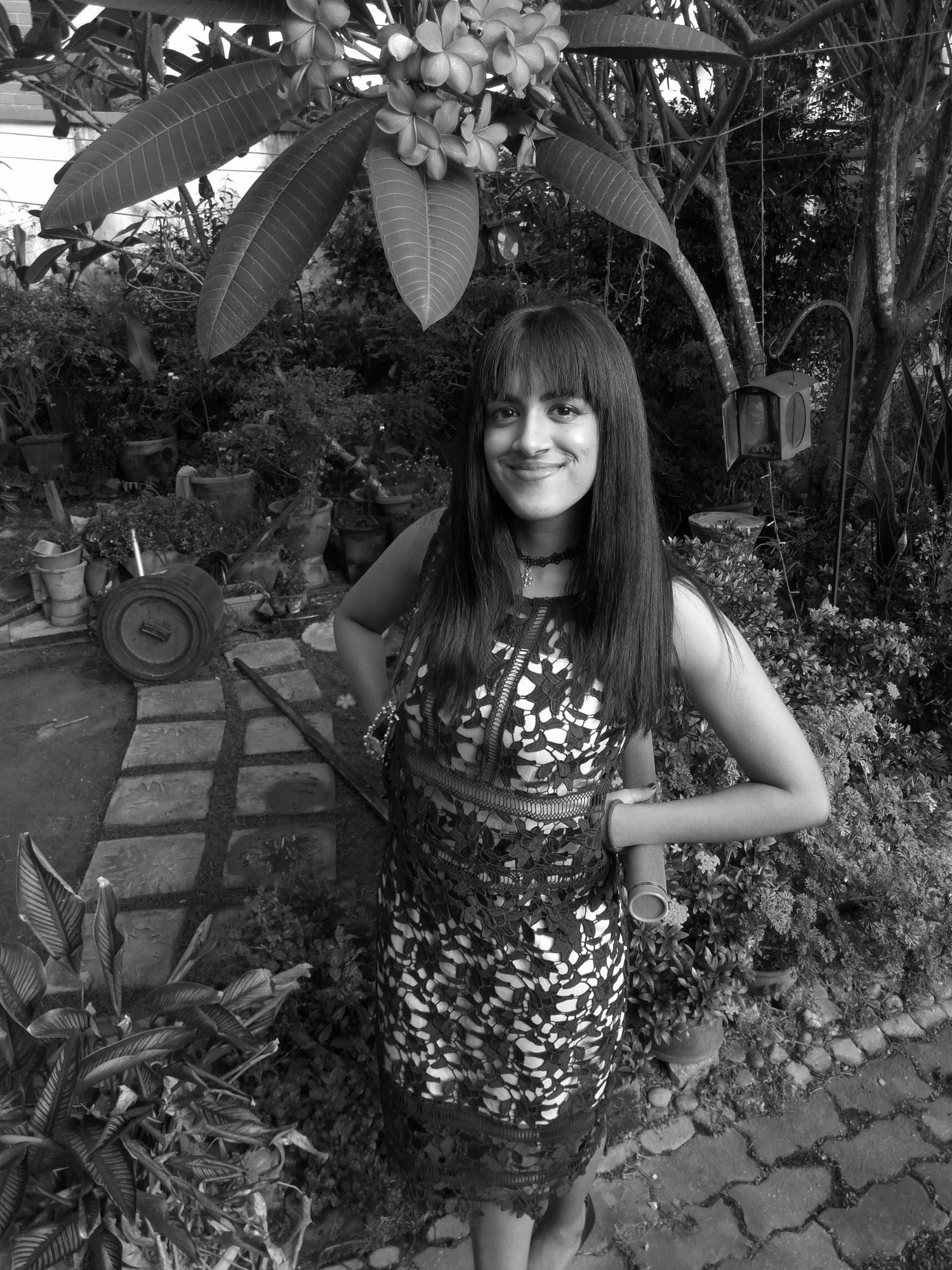 By Tania Jayatilaka
November 13, 2020
The Maths and Science teacher is all about discipline, multitasking and redefining standards of personal achievement
At the Kuala Lumpur SEA Games 2017, Malaysians cheered on as national karate champion Mathivani Murugeesan earned a gold for the nation in the women's kumite final.
The young athlete's single-minded determination to succeed despite her sports injuries from a past competition resonated with audiences near and far. One group in particular, the students at Beaconhouse Newlands International School, were more excited than the others to witness their Maths and Science teacher's triumph on an international stage.
Mathivani, who is also fluent in Mandarin, has been a teacher at Beaconhouse Newlands International School since November 2015. Calling her role as a teacher a privilege more than a profession, the Universiti Putra Malaysia graduate spares no effort for her students in the classroom—all the while maintaining her rigorous training routine as a karate champion.
While education and sports insiders can testify to the demanding challenges of both fields, it's hard to imagine someone excelling in both simultaneously, and yet that's exactly what this 29-year-old has done.
Mathivani tells us what keeps her motivated and how she juggles it all.
More: The Malaysian Women Honoured With Prestigious International Awards In 2020
I went into the SEA Games 2019 looking to prove that age and career were not roadblocks to achieving your dreams.
What first started your interest in karate?
I started karate at the age of seven, when I got my first white belt. Back then, I saw karate as an outlet for my energy and a place to meet up with friends. By the time I was 14, I started to take it more seriously, dedicating hours a day to honing my skill.
What motivated you to go from karate hobbyist to national athlete?
I wanted to push myself further to see how far I could go. Once I started taking karate seriously, I only had one goal in mind—to represent our country. My dreams came true when I finally made the national squad, but I later had to withdraw from the squad for personal reasons. I got called back in 2016 for SEA Games 2017. Given this second chance, I knew I had to give it my all and push the limits of what I could accomplish. I worked harder than I ever did before and I'm glad I did so, because all my hard work and sacrifices paid off.
What happened after that?
Going on to the 2019 SEA Games in Manila, my aim had shifted. As one of the older members of the National Karate Squad, I went into the Games looking to prove that age and career were not roadblocks to achieving your dreams. I took my chances, and it was worth all the blood, sweat, tears... and injuries!
Was it always a dream of yours to become a teacher?
Teaching wasn't the career choice I ever thought I'd take, but I haven't once regretted the decision. I'm just as passionate about teaching at Beaconhouse Newlands International School today as I was when I started five years ago.
How do you balance teaching and training as an athlete?
Beaconhouse has been incredibly supportive of my participation in both SEA Games. I had a flexible schedule arranged for me by Beaconhouse International Schools' executive principal Nicki Coombs and Newlands International School's principal Jarlath Madine. They were so understanding and supportive of my choice to join the SEA Games. The timing for my lessons was arranged such that I could manage both my training and career.
See also: Outstanding Malaysians Who Are Making A Difference In Education
What's an average day like for you?
A typical day would see me attend my morning training as early as 6:30am until 8am at Bukit Jalil. After that, I would freshen up and prepare for teaching at Beaconhouse Newlands International School. I finish at about 3:30pm. From there, I would head straight for my evening training session at 4pm.
What do you think is the best thing about being a teacher?
When students come up to me and express how much I've helped in achieving their target in exams. And when I've motivated them to do better even after they have scored poorly in my subjects.
What's the most important thing you want to impart to your students?
To never give up in the face of challenges. No matter who we are, we will always be challenged. They must know that only by going through such challenges will they become stronger and better.
Before you go: A Beginner's Guide To Golf By Malaysia's Top Pro Golfer Gavin Green