Best Loved Christmas Traditions With Benjamin Yong, Elizabeth Lee-Yong & Family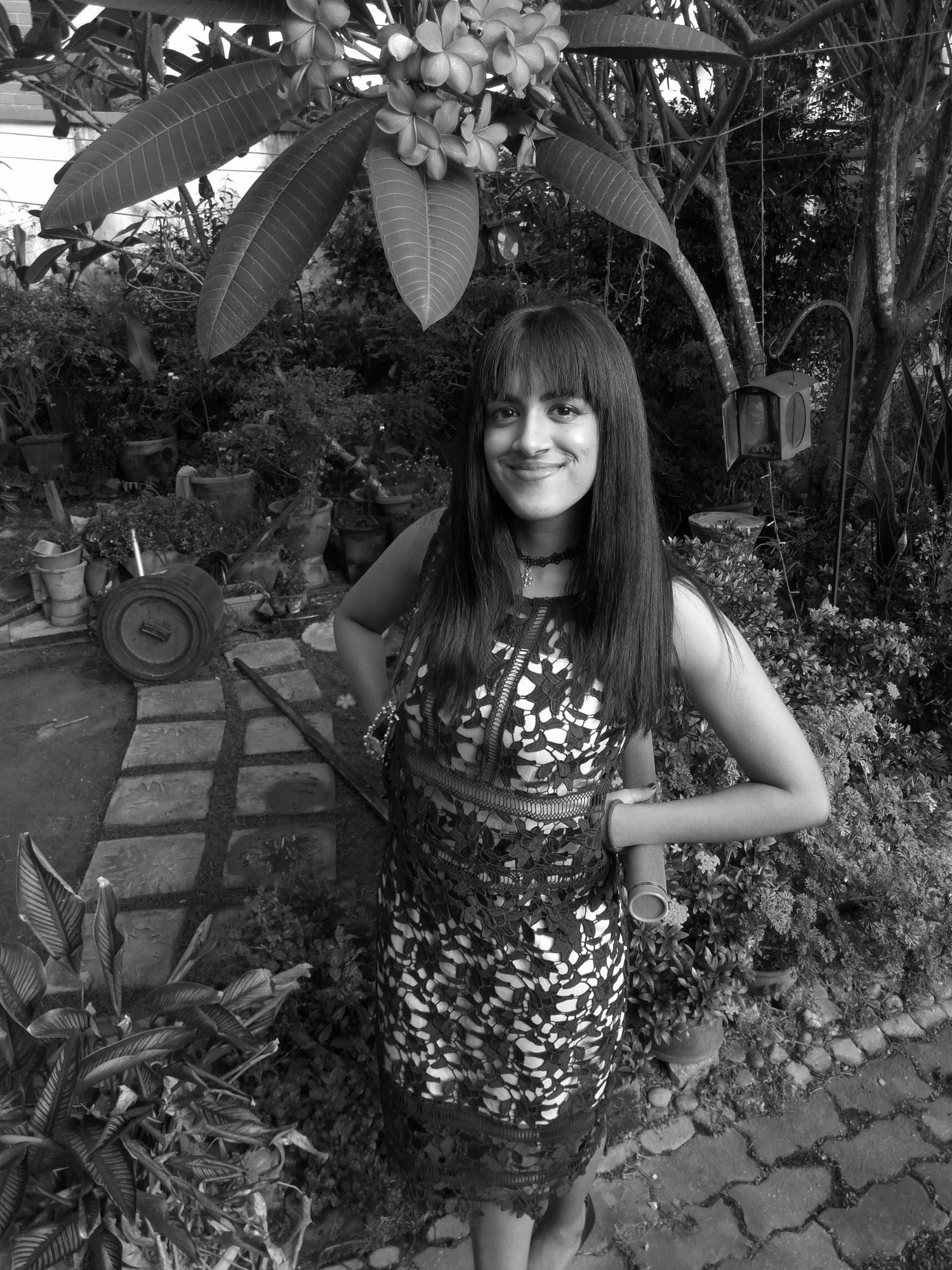 By Tania Jayatilaka
December 12, 2019
From matching Christmas pajamas and carolling to doing their part for the community, Christmas with the Yongs is always a heartwarming family affair
"Should we put on some Christmas music?" Elizabeth Lee-Yong asks with mirth, amping up her Christmas playlist before anyone can stop her.
Amidst the melody of songs like It's Beginning To Look A Lot Like Christmas, she holds up a large fabric red bow, explaining that it's for her red tartan dress.
Elizabeth and her daughter Blake are old hands at the matching mother-daughter outfit game by now – having a larger-than-life sense of style is a natural by-product of cofounding and running a successful jewellery brand like Bowerhous.
But the gents of the house aren't about to let ladies have all the fun; and Benjamin Yong soon emerges in a crisp white shirt and a tartan bow-tie along with their youngest child, Baylee.
Photos: Benjamin Baylee Yong's Bay Watch-themed Birthday Party
"Christmas for Ben is all about keeping it simple and traditional," Elizabeth says with a grin. "Whereas I love an in-your-face, the-tackier-the-better Christmas."
The towering Christmas tree that stands in the family's living room has an interesting backstory, Elizabeth tells me.
Having first set eyes on it in Australia over a year ago, Benjamin was determined to bring it back to Kuala Lumpur.
"At first, I wasn't sure that we'd even be able to bring it here in time, as it was so close to Christmas and shipping it here would have taken at least a month!" Elizabeth says.
"But Ben was so adamant about the tree, and I thought, 'OK, if he believes he can have the Christmas tree here in time, then we won't decorate until it comes. Sure enough, he managed to get it on a plane and bring it over."
"That's one thing I love about Ben, when he says he's going to make it happen, he makes it happen."
See also: The Ultimate Guide To Christmas Buffets & Meals In 2019
Elizabeth's unwavering enthusiasm for the Christmas season can be traced to her mother's home back in Australia, which usually had its Christmas decorations up in the last days of October.
"It's a great way of making Christmas last for a long time. Also, my mom has so many Christmas parties and functions in her home, so the end of the year always felt like a constant buzz of happiness and warmth coming through."
Couple Spotlight: Benjamin Yong & Elizabeth Lee-Yong, And A Love That's Larger Than Life
For Elizabeth, building a gingerbread house and decorating at home is one tradition that tugs at her heartstrings for more reasons than one:
"I love gingerbread-making, it just fills the house up with the smell of gingerbread and cinnamon - it's the ultimate Christmas smell," she says.
"It's special to me because I first met Ben's family on Christmas Day. Before I went to meet them, I thought, 'Why not show them my own traditions and bring in a gingerbread house?' So I brought it, and his mom loved it so much that she put the recipe for it inside her cookbook!"
"Today, if you look inside Helen & Abby's Home Favourites, you'll find both the recipe and the story of how I met her through the gingerbread house. Ever since then, we've been doing it every year."
Watch: Amazin' Graze Shows Us How To Make Guilt-Free But Decadent Christmas Recipes
On Christmas Eve, the Yongs make their way over to Benjamin's parents' home for a Christmas feast, complete with a roast turkey, stuffing, mince pies and trifle, to name a few.
"Ben's mom is an amazing cook, and we're always at her home for Christmas Eve dinner. After dinner and dessert, we usually have games night and play charades, which is really fun."
"The next morning, we'll all wake up and open our presents. At this point, the whole family is together, and we're all in our matching Christmas pajamas. This year, I wanted tartan to be the theme, so everyone has their tartan PJ's for Christmas morning, which is quite cute. Then we all have breakfast together."
For Elizabeth and Benjamin, Christmas wouldn't be complete without giving back meaningfully to the local community in some way.
From outreach events at church to carolling in groups, the family's packed schedule doesn't prevent them from remembering what's truly important each year.
"I love when we do an activity with the homeless, or with underprivileged children. This year at Glad Tidings Church, we had 80 kids, boys and girls, join us in making bracelets.
"Blake was there, picking out stones and joining the kids. It was so nice, seeing the interacting between the big kids and the little ones, pulling out different letters and spelling their names out. Some made bracelets for their aunts, some made for their cousins or friends: it was really heartwarming to see."
Related: 3 Individuals, 3 Different Ways To Celebrate Christmas In Malaysia
Young as they are, both Blake and Baylee have had ample opportunities for their parents' generous spirits to rub off, especially this year during a festive-themed donation drive by The Book Effect.
"I got Blake to go with me to the Big Bad Wolf sale this year, and told her to pick out the books she wanted. She started selecting double the amount, one for her and one for the 'Wishing Tree' by The Book Effect," says Elizabeth.
"The kids were told to write a message inside the book before bringing it to the Wishing Tree. It was so nice to sit with Blake as she wrote out her name and said 'Mummy, this book is about animals. I want you to write 'I love animals, and I hope you do too.'
'Then the next book would be from Baylee, but he doesn't really know how to speak yet. So Blake would say, 'Mummy, this one's going to be from Baylee, and he likes cars, so you need to write 'Zoom zoom, Baylee'.
"Blake even made her own wrapping paper and started wrapping the books - I love that little activities like these add so much more meaning to gift-giving. It's great that she's starting to understand the concept of giving instead of always just receiving."
As the year draws to a close, Elizabeth and Benjamin are mindful to count their blessings, thankful for the gifts of friends, family and good health.
"I'm most grateful for Ben, how he thinks outside the box to make the meals that I love. I'm grateful for my family, that everyone can be together this Christmas – even my sister and her family will be in Kuching this year for Christmas, so I love that everyone will be in Malaysia during the season."
See also: 7 Christmas Gift Ideas For Gourmands
Photography Khairul Imran
Hair Shallee Ping
Make-Up Shallee Ping