Meet The Lady Who Brought The World's Longest-Running Play, The Mousetrap, To Malaysia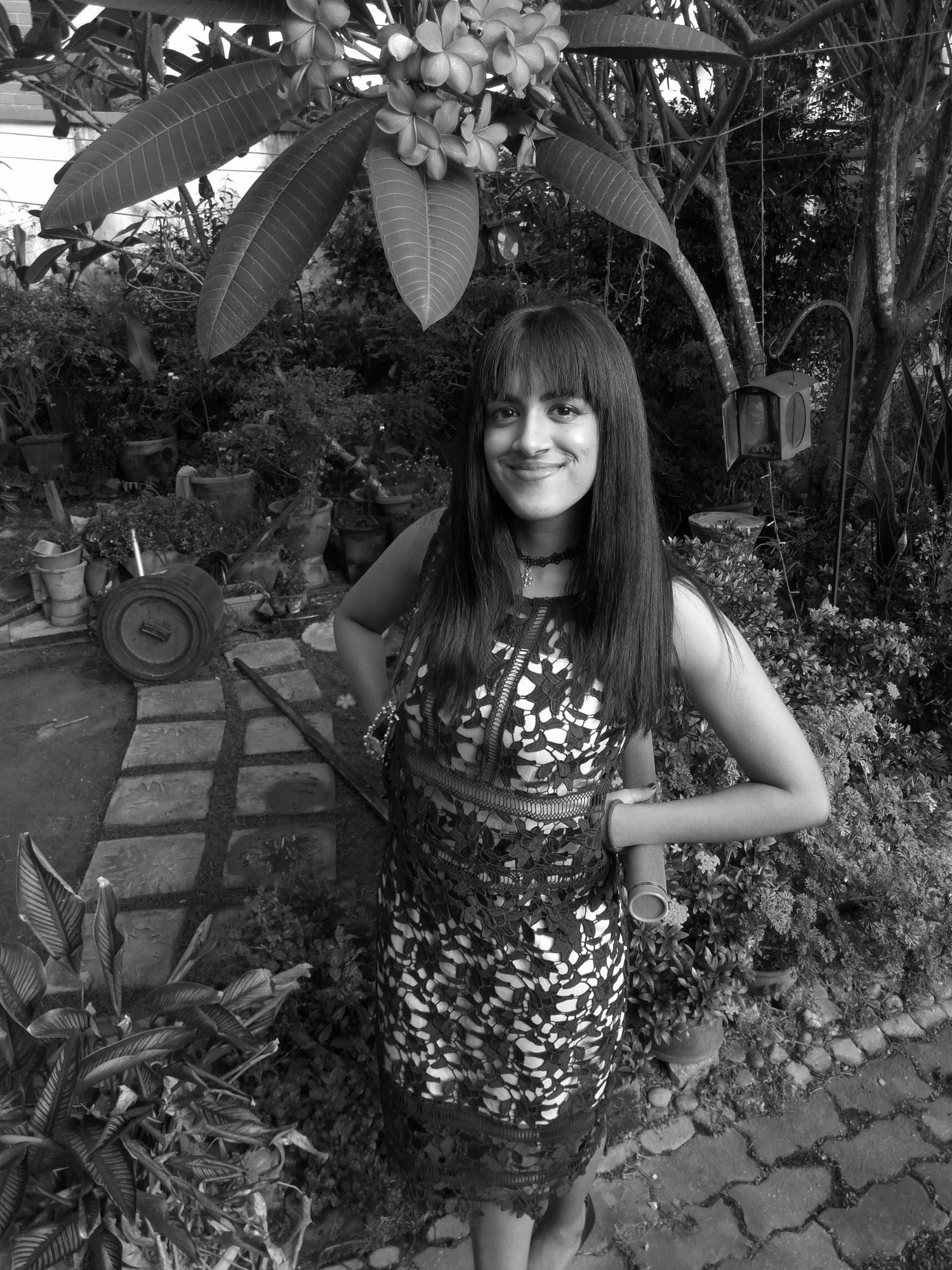 By Tania Jayatilaka
April 19, 2019
How Malaysia-born entrepreneur Cecilia Leong-Faulkner's passion for London's West End has revitalised Kuala Lumpur's own theatre scene.
Young Cecilia Leong-Faulkner always knew she was different from her peers.
Ambitious, broad-minded and quietly resilient beneath her calm-and-collected exterior, Cecilia's instant connection to the world of theatre was first realised when she chanced upon the stage musical La Cage aux Folles in London.
"The lyrics of one of the songs they sang in that musical sticks with me till today," Cecilia says.
"I am what I am…I am my own creation…" she sings gently, and segues back into conversation naturally. "That's just a small example of how a song can impact you. At the time, I embraced it. From a young age, I've always felt I was different, very independent-minded."
Together with her thespian ex-husband John Faulkner, she founded the British Theatre Playhouse in Singapore in 2004, a theatre company that specialises in staging West End productions from London in Singapore, Malaysia and other countries in this region.
In her role as the British Theatre Playhouse's managing director, she's had the opportunity to work with the most accomplished stage actors from West End, from Robin Kermode who starred alongside Meryl Streep in 'The Iron Lady' to Hollywood actress Jane Seymour.
Read also: 7 Lessons In Theatre That Everyone Can Apply In Their Own Lives
The British Theatre Playhouse has produced sold-out shows like 'From A Jack To King', 'Funny Money' and 'The Importance Of Being Earnest', attended by the cream of Malaysian and Singaporean society – that includes members of Malaysian royalty like Tunku Dara Naquiah and Tunku Datuk Mudzaffar, the late former Prime Minister of Singapore Lee Kuan Yew and former Malaysian Prime Minister Datuk Seri Najib Razak.
In 2013, Agatha Christie's world-famous play 'The Mousetrap' was staged in Malaysia for the very first time, produced by John Faulkner and Cecilia Leong-Faulkner and featuring a British cast that included West End actors.
What's the story behind the British Theatre Playhouse?
After I married John, I became more involved in the theatre than ever. Up to that point, my world had been one of business and corporate dealings, but his world was filled with the creativity of performing arts.
Before we separated, we were living in Singapore and loved attending shows produced by a chap called Derek Nimmo at the British Airways-Hilton Playhouse. We found out that Derek's son, Piers, had taken over upon his father's death. Sadly, we didn't hear very much from him after that, and with the absence of shows, we realised how much we missed this popular form of dinner theatre.
When we contacted Piers to ask what had happened, he told us that it had been too great a struggle for him to hold it up as his father had done. I remember telling John, 'Why don't we do it?' It only made sense, John had produced shows in the West End and toured Europe. He could take care of the artistic side and I could handle the business side. We came up with the new name of British Theatre Playhouse, and that's how it came to be.
That must've been quite a learning curve for you!
Absolutely! Reading the scripts, understanding how people get into character, watching the directors giving directions: it was fascinating. It involves so much creativity and shows how innovative people can be. It's always a process, and that's what the arts is all about. That's why art will always be relevant: it stretches your imagination, it gives rise to innovation and creativity.
What audience is the British Theatre Playhouse targeting?
We tend to attract people who love British theatre. Their taste are generally very international –most of our audience are well-heeled people who have studied abroad and perhaps seen one or two plays abroad as students. What I love to see is when students who have not had the opportunity to go abroad get to watch an international cast perform on stage for the first time in their own country.
When we put on The Mousetrap, for instance, we sold out before opening night, and the show attracted a lot of younger audiences who were students or in their 20s.
What are the biggest lessons you've learnt having produced all these shows?
That the theatre shouldn't have to be elitist. It should appeal to the masses as well. Finding the right play, the right musical that resonates with the audience – it's a challenge!
If it's a show with no box-office track record and poor publicity, there's no point in putting it on, is there? So at the end of the day, we always try to maintain a balance of creativity and commercial viability.
When we started the British Theatre Playhouse, we focused more on comedies. Comedies are universal, and everybody wants a good laugh. Then of course, we bring the best possible cast, cherry-picked from the West End. It's also extremely important to look after your cast well. In Singapore, we held so many parties for our casts and their friends at The Raffles Hotel, it was a jolly good time, and my cast quickly realised that I was a party organiser more than anything! But in all seriousness, we understand that our cast become the ambassadors of the British Theatre Playhouse. If they have a poor experience with the British Theatre Playhouse, no one in the West End will want to go anywhere near it, as London's performing arts community is close-knit. Our reputation is good, thank God, so we know they won't turn us down.
Tell me about your latest show, Stars of the West End Sing Rock Musicals?
I went to see Bohemian Rhapsody and thought, 'Why don't I do a show on rock musicals?' Before this, we had staged 'Stars Of The West End' which featured songs from the old-school musicals like Phantom of the Opera or Les Misérables. Why not fall back on the same 'Stars of the West End' brand and expand it? We came up with the title, Stars of the West End Sing Rock Musicals, because it's starring the actors who had lead roles in the very same musicals that appeared in the West End.
We Will Rock You was one of the best-selling rock musicals when it was presented in the West End, and it went to Broadway and even came to Singapore a number of years ago. It features the music of Queen, so I knew I had to get the lead of We Will Rock You to come and perform. Then there's Whitney Houston in soft rock – we had to throw in The Bodyguard which a musical adapted from the movie starring Whitney Houston. We got the lead actor who starred in the musical and invited 2 of the former leads from our Stars Of The West End' show.
Related: The Stars of the West End Sing Rock Musicals and other shows to catch this April
What are you most excited for with this show?
These actors are all at top of their game. It's like a dream to have 4 leading stars of the West End to come and perform all on the same stage! Typically, we'd have just 1 or 2 leads, but we managed to sign up 4 leads this time round. And just with one ticket, you can see them all and hear the music of 10 musicals.
See also: A Rendezvous With Sharifah Amani, The Special Guest Of Le French Festival
What motivates you to keep going in spite of the challenges?
There's no way to get away from challenges, logistical or otherwise. In this line of work and in life, you really need to be a calm person, not easily overwhelmed. When life throws curveballs at you – and it always will –you just have to use back-hand strokes and serve it back gently.
Photography Khairul Imran
Make-Up Shallee Ping
Location Sunway Resort Hotel & Spa
Outfit Talent's own