Couple Spotlight: Why Bryan Loo & Sally Quah's Love Is Eternal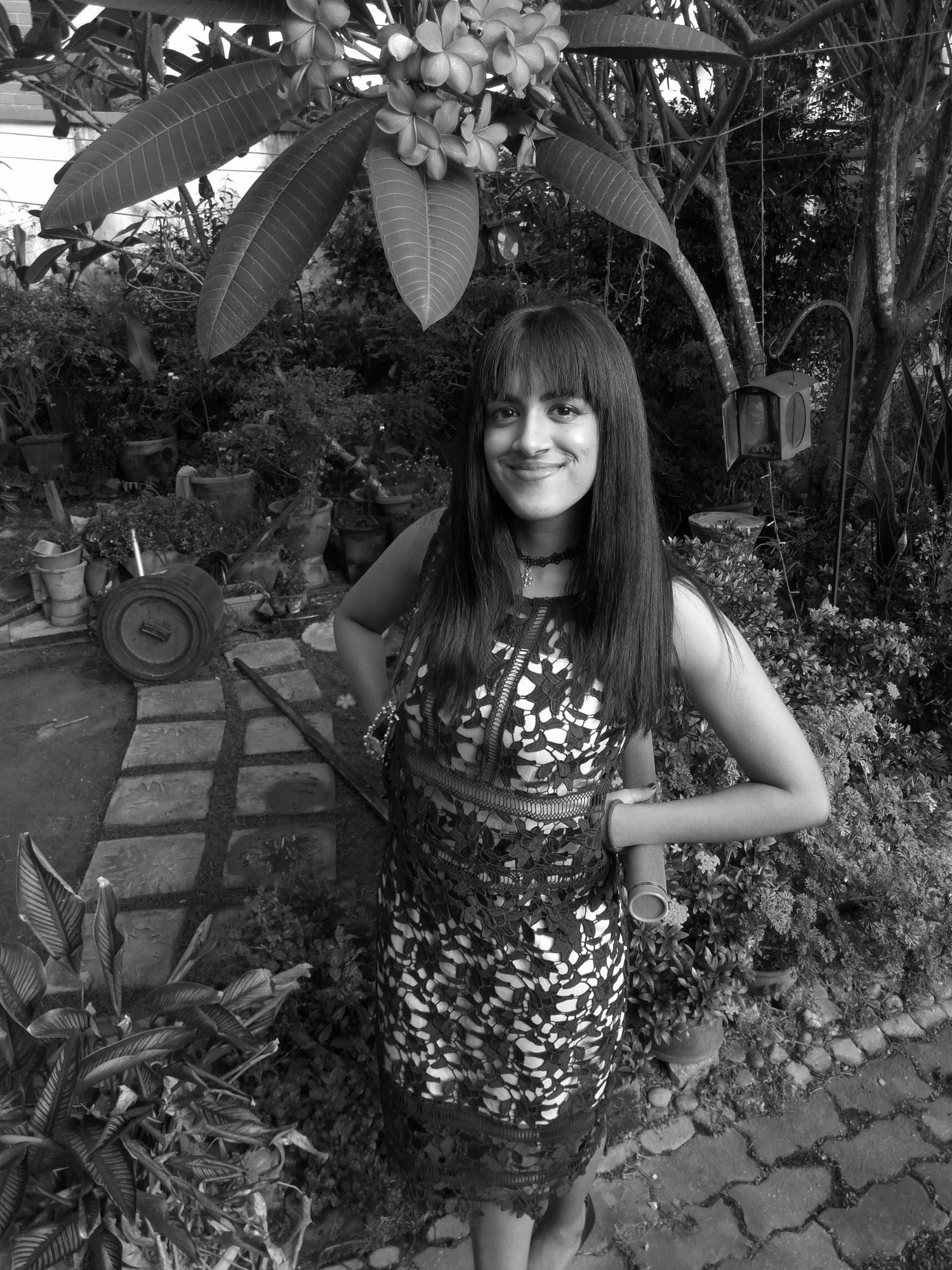 By Tania Jayatilaka
November 29, 2019
Soulmates Bryan Loo and Sally Quah's boy-meets-girl romance would melt even the most stoic heart: going from childhood sweethearts to proud parents celebrating their 10th anniversary in 2019, this prominent couple have endured their share of challenges and milestones, tied together with an unfading loyalty beneath their ever-playful persona. In this month's Couple Spotlight, we go back to the beginning, when Bryan and Sally first met while still in their teens.
Highschool romance
We've heard the story before and still enjoy telling it today: in a fortuitous twist of fate, Bryan and Sally hit it off almost instantly when Sally was transferred to the same secondary school that Bryan was attending in their hometown of Kangar in Perlis.
December 2005
The pair were soon inseparable, and Sally knew in her heart of hearts that Bryan's personality was a perfect match for her own.
"I enjoy being in the company of those with a sense of humour," Sally says. "It wasn't surprising that I was completely taken up with this funny and playful guy."
September 2006
Ever the life of the party, Bryan and his sweetheart loved their friends almost as much as they love each other - and looking at their close-knit entourage today, it's good to know that some things never change.
January 2009
Eventually, Bryan mustered up the courage to propose to Sally, and very soon the big day was fast approaching. We've mentioned Bryan's playful side, haven't we? How he proposed is simply delicious:
"We were out for dinner with friends when he proposed," Sally reveals with a laugh. "Let's just say, thank God I didn't eat the cupcake in which he planted the ring!"
See also: 11 Years On, Datuk Jared Lim & Datin Dian Lee Keep The Sparks Flying
As Bryan's entrepreneurial instincts and ambitious drive soon catapulted him to fame, it was Sally who was one of his greatest sources of strength and support. Over time, Bryan has often told us that Sally is the perfect complement for him.
Of her wedding day, Sally shares: "For me, it was a total cry fest the second my dad walked me down the aisle and gave my hand to Bryan."
Where did the years go? The birth of their first baby girl, Kylie Loo was soon followed by 1st birthday celebrations for their second daughter, Hayley.
August 2014
Over the years, the couple shared their tears and laughter with dear friends like Valerie Ong and Mah Kok Wah, celebrating life's milestones with open arms.
November 2014
Spotted at the coolest soirees in town, the couple dressed to impress, but never failed to unwind with a glass or two of champagne when necessary.
The clink of champagne glasses was heard all around at G.H. Mumm's '#MyFiftySeven Everyday Victories' party, where Bryan and other prominent personalities were honoured for their achievements in various industries.
September 2015
An apt display of the crucial role that friends and family played in Sally and Bryan's life, our September 2015 cover shoot with Bryan inevitably involved Sally and the squad who had been there for the couple from the start.
March 2016
When the time came for their good friends like Ong Jian Win and Pei Lu Lim to get hitched, the couple were there to share their smiles, shout their cheers and show their support.
August 2016
While they were often seen rubbing shoulders with the who's who of society, Bryan and Sally never let go of their easygoing, down-to-earth charm. It's no wonder that they're always great company, and oft in the company of like-minded souls.
October 2016
Another year passed, and before they knew it, the couple attended their next Tatler Ball in the company of familiar faces like Vincent Tan, Shaine Wong and others.
June 2017
2017 may have been a busy year for Bryan and Sally, but nothing would stop them from celebrating life's most beautiful moments, including the gatecrashing games and other crazy antics at the wedding of Mah Kok Wah and Angelyn Chong.
Summer 2017
Bryan and Sally love family vacations as much as the next starry-eyed couple. Whether it's a trip to Brighton Beach for the holidays or some far-flung destination in Asia, this jet-setting family found their happiest Kodak moments abroad together.
September 2017
Parties, parties and more parties! Proof that life on the fast lane isn't all work and no play, the couple found themselves on the invite lists of the most stylish soirees around town.
October 2017
It's no secret that the jitterbugs love this fun-loving pair each year at Tatler Ball - and they always manage to capture them at their best. True story: only Sally can soften Bryan's signature brooding look into a subtle smile.
February 2018
Chinese New Year with the parents: where loving memories are made and well-wishes for the new year bring laughter and smiles all around.
April 2018
It's party time! After a long week of balancing check-books and poring over accounts, Bryan and Sally enjoyed their date night at the launch of Tatler's Generation T 2018 list - Bryan's first year as a bona fide Tatler Tribe member.
June 2018
The unspoken key to a great marriage: plan as many honeymoons as you can. Who can forget Bryan and Sally's trip to Lake Como at the start of the balmy Italian summer?
November 2018
Clearly, this fun-loving couple live for the simple things in life. Sinking your teeth into a juicy burger with your better half at your side - sounds like a great date any day!
October 2018
Trading in fast food for the gastronomical grandeur of their Tatler Ball 2018 menu, our favourite couple find their way to the ballroom spotlight once again.
February 2019
When the news broke that Sally was expecting her third child, family and friends alike couldn't have been happier as both parents eagerly counted the days to the little one's arrival.
They say time seems to slow its pace just when you're eagerly awaiting the day of your sunny surprise. This year, Lunar New Year celebrations were filled with excitement and anticipation for Bryan, Sally and their 2 beautiful girls.
July 2019
It's a boy! Kicking off a grand carnival-themed party for young Louie Loo's 100th day celebrations, the happy parents prove that they'd go to the ends of the earth for their little family.
November 2019
Despite how much busier their lives had become, Bryan and Sally didn't pass up a chance to have their night of glamour, glitz and best-dressed bragging rights at this year's Tatler Ball.
"We are ever grateful for the opportunity to be parents at a young age," says Sally, reflecting over the past 10 years of marriage. "We get to spend more time with our kids, and at the end of the day still muster enough energy to cope with them growing up!"
As the year comes to an end and leaves us pondering life's milestones, Bryan and Sally's is a love story for the books. Here's to a happy new chapter in 2020!
Related: Tender Moments Of Tun Dr Mahathir Mohamad & Tun Dr Siti Hasmah