Cover Story: Malaysian Designer Melinda Looi On Fashion, Family And Fortunes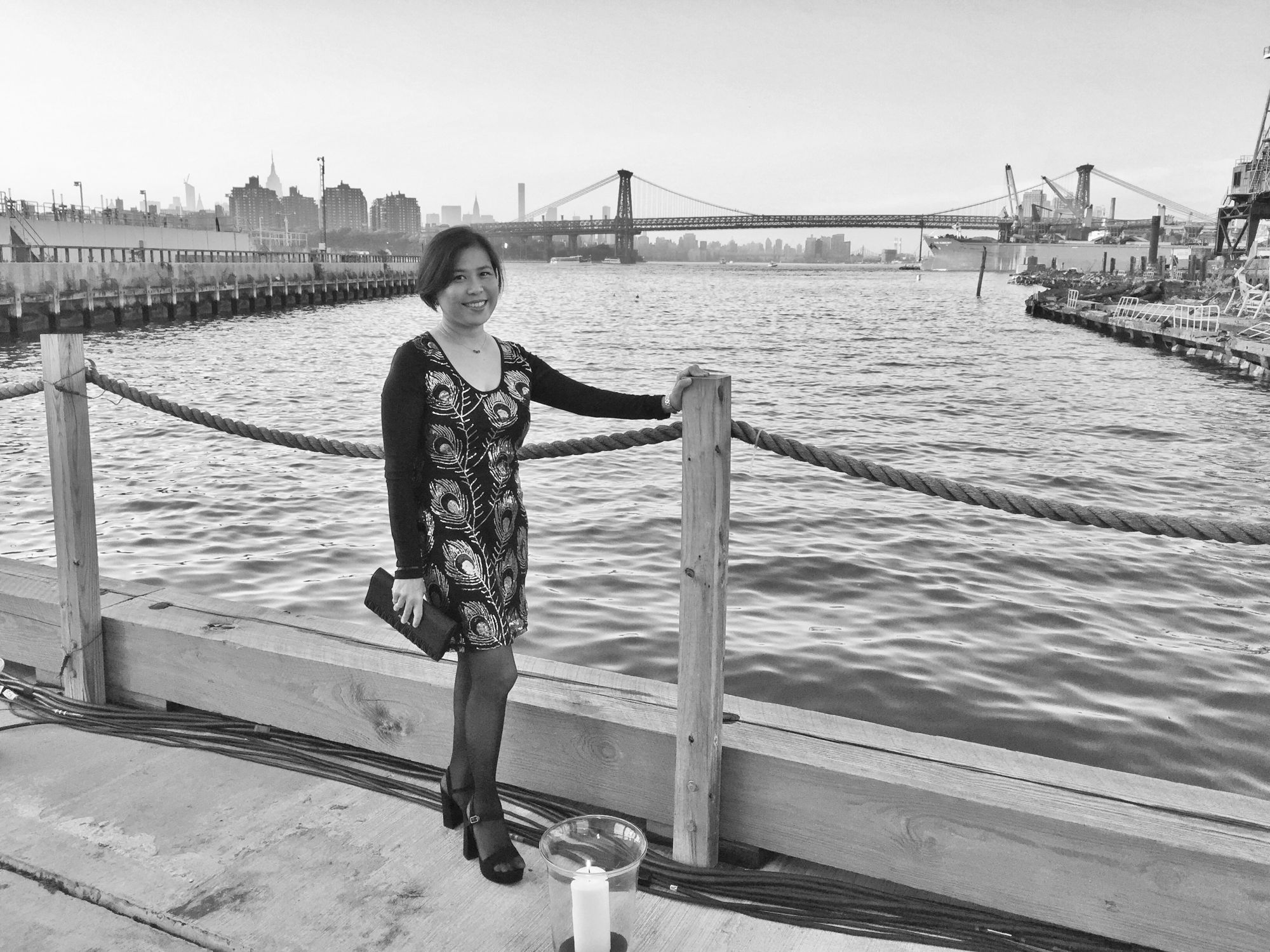 By Elizabeth Soong
February 01, 2021
Our February 2021 cover story puts the spotlight on Melinda Looi who reached a 20-year milestone in her career last year. One of the people who inspired and motivated her as a fashion designer is mother Keng Foong, a self-taught tailor who built a successful pleating business with her husband. This is a story of passion, craft-making and legacy. Below is an excerpt from our interview with mother and daughter.
Melinda Looi comes fluttering in with her two girls in tow, arms laden with cloth bags filled with outfits for the photo shoot. She immediately set about arranging the clothes on the rack while the girls, Maya and Myla, greet their grandmother, Keng Foong, who's getting her hair and make-up done. The pleating factory where the shoot is taking place is the brainchild of Keng Foong and her husband, Looi Peng Kong, which they set up over 40 years ago—they were the pioneers and now it stands as the only remaining pleating factory in the country. Local designers get their pleats done here, which is now being run by Melinda's brother, Louie.
See also: Tatler's Community Award 2020: Celebrating MODA's Covid Relief Efforts
"I was a factory girl, you know," Melinda announces. Growing up, she and her siblings used to come right after school to help out at the factory. "We couldn't afford workers so we did it ourselves. I was sewing buttons, cutting thread, learning how to pull fabrics, how to place patterns, cut and so on, and learned all the machineries. We'd work from 3pm till 11 at night."
She adds, "Last time there were no button sewing machines, so we had to do it by hand. I still remember I did about a few hundred to a thousand buttons, sewing by hand. That's why when my staff first joins, I will teach them the basics first—how to sew a button that will never fall off. Unfortunately, machine-sewn buttons, they don't last and as you know, they come off easily." Clearly, Melinda's attention to detail, determination and hardworking nature was honed during her formative years.
See also: Malaysian Fashion Designers Are Sewing Hospital Gowns For Medical Frontliners
They say the apple doesn't fall far from the tree. Somehow, Melinda and her sister Beatrice ended up following in their mother's footsteps, becoming successful designers in their own right. Keng Foong was a self-taught tailor who made a living making clothes for expat women. Fifty years ago, hers was the first tailor shop that opened in Kenanga and over time she became popular, drawing in customers even from Penang, Sabah and Singapore.
"I never went to school. I only knew to work hard," says Keng Foong. "After my children have gone to school, I'd start to cut, working until midnight. I only slept for two or three hours and all I did was work. I needed to make money as I had six children to take care of. My husband was helping his brother but the salary was not much. It was difficult making ends meet. Thankfully my mother helped me with the children, looking after three of them while I had the other three with me."
I still remember I did about a few hundred to a thousand buttons, sewing by hand. That's why when my staff first joins, I will teach them the basics first.
After getting constant requests from customers about ready-made clothes, Keng Foong decided to set up a wholesale shop in Kenanga and business suddenly bloomed. "Every two weeks I'd go to Hong Kong to order one-piece dresses, pantsuits and skirt suits, which was the fashion at the time," she says.
Melinda recalls how customers used to line up before the shop opened and they would rush in to grab boxes of clothes. "People would queue up outside, knowing that she had new stock in and before she can open, they would start pushing, trying to get inside. And when they come in they will do this—I still remember, because I was helping out—'I want that box, I don't care what's inside it, I want it all!' Before noon, everything was gone. That's how crazy her wholesale business was," Melinda reminisces, shaking her head at the memory.
The parents were already into the manufacturing business at the time, so between the tailoring, the wholesale business and the factory, there was a lot going on. "Looking back, my mom was a crazy businesswoman. I think she was very daring, like travelling to Hong Kong to buy goods and sell. Not many people would do that."
Melinda has four children with her German-born husband Dirk Luebbert, who handles the business end of their company. The kids go to Chinese school, and each has their own unique characteristics. The oldest, Max, is a very independent young man at 15 and is good in art, mathematics, and finance. According to Melinda, he was sent to live in Germany when he was 12. She says, "That year changed him big-time. He became very independent, he could prepare his own food and cook it himself. And he's pretty good with finance, like his father; he's been saving his pocket money and angpows since young. He could be someone who can take care of money."
Maya, 12, is a pure artist and has no interest in fashion, says Melinda. "She's super talented and has her own style of drawing. It's developing pretty well now, she's shown her art to a lot of people and everyone loves her work and think she has potential."
On the other hand, Mika, 10, loves to dress up and likes unique clothing. "He likes to be different; I think he has a little bit of me in him. He likes nail polish and hair dye. Loves diamonds but he loves nature and animals too. He likes to comment on clothes, so he probably can be a stylist."
The baby of the family, Myla, who likes to call herself Lala, is turning six in February and she's super smart and has a photographic memory. "She reads really well and goes for books for eight- to ten-year-olds. Her grammar is pretty good and her spelling is a lot better than mine! If I'm not free, she'll text my clients for me—she'll look up the name and she will text them. She's probably the one who will manage everyone in the future because she's very bossy," Melinda laughs.
See also: Melinda Looi: Fashioning Family Into The Fabric Of Work-Life Balance
---
To read the full story, get your complimentary copy of the February 2021 issue here.