Daryl Foong and Melissa Lam on taking the plunge into marriage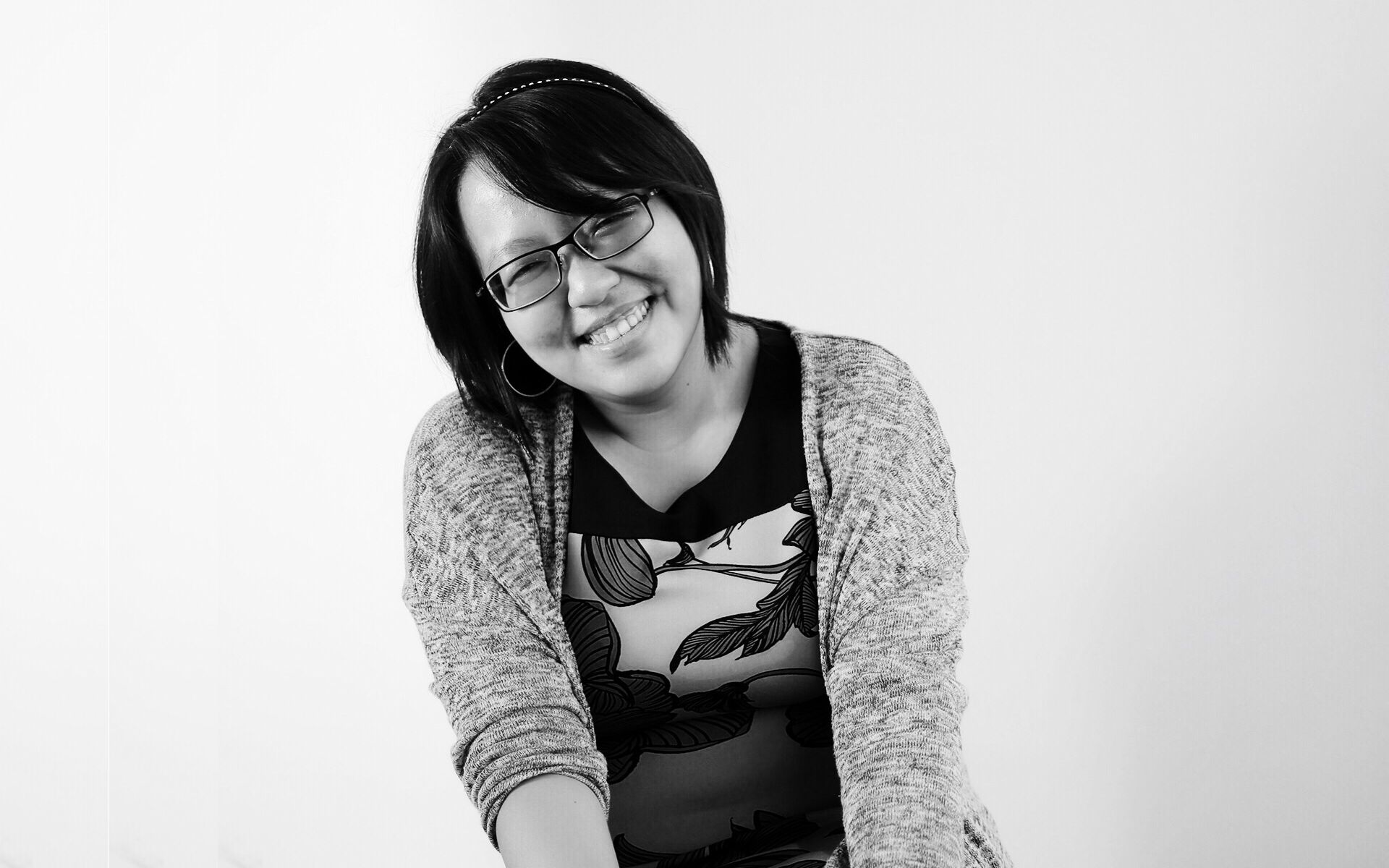 By Lily Ong
October 01, 2015
When Daryl and Melissa met, they didn't have great first impressions of each other. This is the story of how, from initial dislike, they became ready to take the plunge into holy matrimony.
"I want you to do me a favour," Daryl Foong's Whatsapp message pops up on my iPhone screen before he makes an appearance for a coffee date with the Malaysia Tatler crew one morning. "Please act as if we are doing a photo shoot when we arrive."
The wink emoticon added to that message clarifies what we think he meant—he is asking us to prank his fiancée Melissa Lam; the aforementioned shoot was actually scheduled for another date.
Tickled pink and curious to see what will happen after we play along, I agree to his random request.
As Daryl and Melissa strolled into the cafe hand-in-hand 15 minutes later, we put our acting talents to the test. After a quick round of introductions and small talk, we casually tell Melissa and Daryl to "sit tight and wait for us while we go to the car to get the equipment for the photo shoot."
It was our cue to Daryl that Operation Prank Melissa was starting.
"What?" Melissa sounds disbelieving and accusing at the same time.
With long and thick black tresses that fall down her shoulders, high cheekbones and an oval-shaped face, Melissa—nicknamed Liss for short by her loved ones—is more slender and prettier in person than in pictures. Her voice is husky and low and there is an almost musical quality to it. Her almond-shaped dark eyes narrow suspiciously at our earnest expressions before she turns to Daryl. "You set them up for this. They are lying because of you."
Her prankster of a fiancé manages to look serious and amused at the same time. "Don't look at me. I had no idea we are doing the photography today!" he retorts back smoothly, a master actor indeed.
Melissa then swivels back to us to scrutinise our facial expressions. "Did Daryl put you up for this? He must have, right?"
Unable to hold it in any longer, we burst into giggles, effectively ending the charade. Melissa's smile is triumphant as she accosts Daryl, who by then, is also in fits of laughter as well. "See! I knew it! You persuaded them to prank me. You're so mean!"
We had no choice but to concede defeat. Operation Prank Melissa had failed dismally.
We later apologise to Daryl for not being convincing enough to make the prank work.
The eldest son of Dato' Simon Foong and Datin Mina Foong, Daryl is tall and lean, with an air of perpetual mischief hanging around him. He waves off our apologieswith a grin. "
It's alright. Liss is naturally suspicious of me since I've pulled one too many jokes on her in the past," says the marketing manager of The Body Shop Malaysia.
"Daryl loves pranking me at every opportunity he gets," Melissa affirms a bit later.
This coffee session was not my first time meeting her; we had met at Dato' Simon Foong's birthday party two years ago. During that encounter, I was struck by how genuinely warm and friendly she was.
Her curiosity is also another trait I find quite interesting about her. She is always eager to ask questions and learn new things. Daryl also admits that this was a side of Melissa that he finds attractive. "When I discovered how unusual she is, she became less of a pain to me," he explains with deadpan humour.
At first impression, one can get confused on the exact nature of their relationship, thanks to the often caustic and sharp words they use about each other.
Take our word for it, Daryl and Melissa are very much in love with each other. They are just used to communicating this way.
They can be sweet and loving one minute, holding hands and affectionately calling each other by the pet name of 'sayang' before suddenly getting into a bickering argument about some tiny, insignificant matter at the next instance.
"Whatever it is, there will never be a dull day for me and Liss when we are together," Daryl says confidently.
Click here for exclusive behind the scenes photos and to read the full feature story, get a copy of Malaysia Tatler September 2015 issue, available on newsstands now or click here to purchase the digital version.
Art direction and photography: Allan Casal; Makeup: Irena Adam using Cle de Peau Beaute makeup; Watches and jewellery: Louis Vuitton.