Boarding School Diaries: Ezurin Khyra On Sending Her 5 Kids Abroad To Study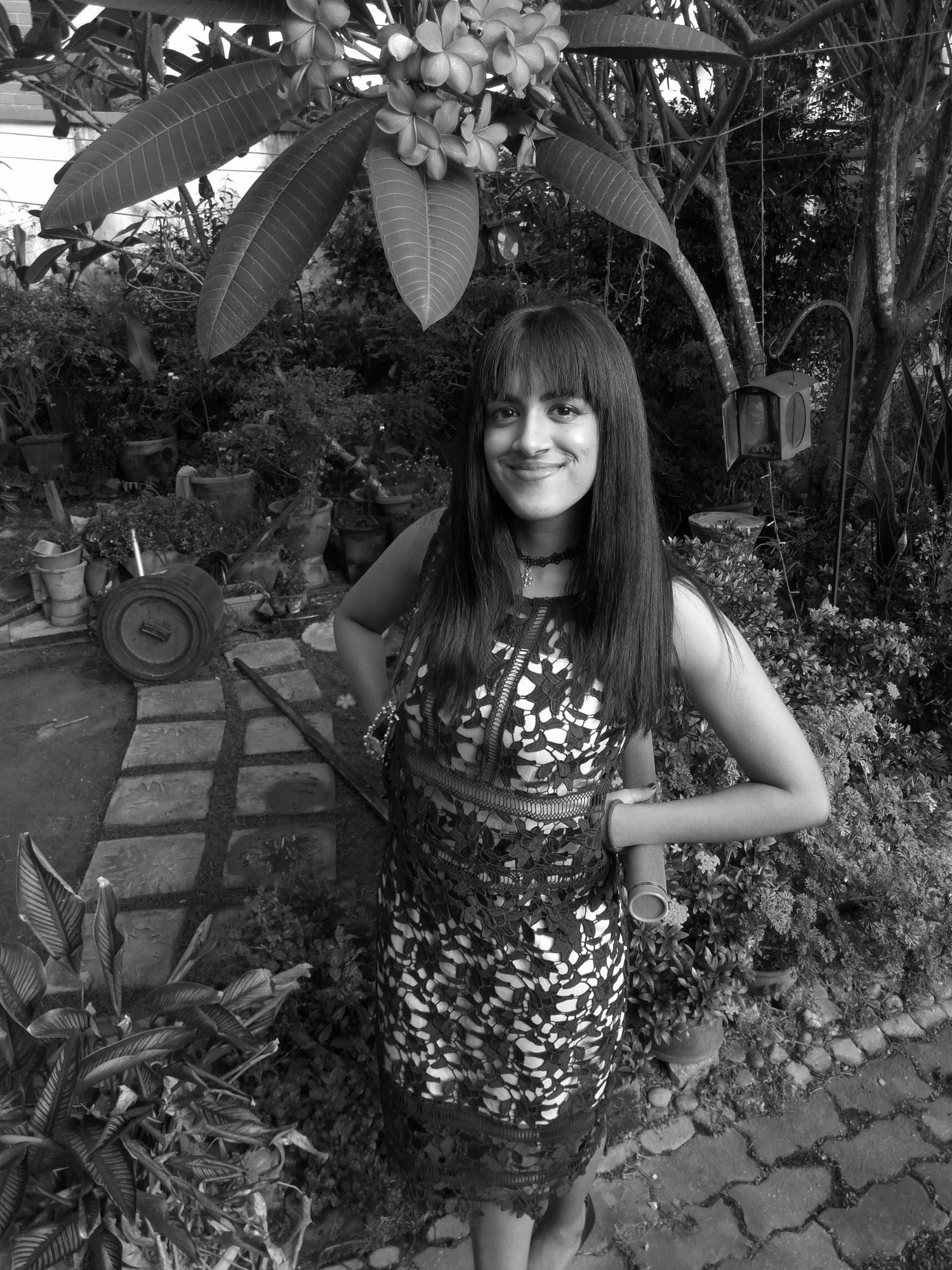 By Tania Jayatilaka
January 02, 2020
Known for her bronzed beauty and show-stopping style, Ezurin Khyra's close-knit bond with her children is a side of her that's lesser seen and rarely talked about. We sit down with this high society darling to learn what motivated her decision to send all 5 of her children to boarding school in the UK
Of the multiple roles she juggles in life, motherhood has been Ezurin Khyra's greatest adventure.
2020 will see this jet-setting mother of 5 travelling back and forth yet again between Malaysia and the UK as her youngest son, Tunku Rmaan Khyra, starts life in boarding school following years of prep school, entrance examinations and other intense preparations.
Related: Datin Sri Mary Lourdes-Chandran On Finding Herself Again In The Empty Nest
It's a tiring routine, but not at all unfamiliar to Ezurin, who made similar journeys previously for her older children, Tunku Nadya, Tunku Amaan, Tunku Imaan and Tunku Omaan.
Below, Ezurin shares her experiences of preparing 5 children for boarding school life, the challenges along the way and the proudest moments throughout her journey.
Planning ahead
While Ezurin was eager to see her kids grow up independent and broad-minded in boarding school, the decision to send them abroad wasn't made in the spur of the moment.
Planning was integral in navigating entrance exams, interviews, and of course, competing with a host of other international students for limited spaces at school.
"If you want to apply for a boarding school by the time your child is 13, you have to start visiting schools early because there are many stages to go through to get into exams," Ezurin says.
"When my eldest boy was just 4 years old, we started visiting schools; when he was 7, we took him along while visiting schools."
"We started tuition with the kids when they were 5 years old itself – by the time they were all 7 years old they were used to at least 4 to 6 hours of tuition each day. It was tough, but when our eldest son applied to boarding school, he did well on his first exam and got an unconditional offer, which was great for us to hear after all that effort."
Missing home
"My eldest was always a tough and strong one; it was harder for me to let him go, but I felt he was ready.
"I would call him once a week, and constantly ask him, 'Are you happy?' And he was. The hardest part for me was sending my youngest son for preparatory school – he was only 8 years old at the time! He was crying and begging me to take him out at first. I remember crying every day over that!"
Having gone to boarding school at the age of 13, the 3 remaining siblings did relatively well at school despite occasional homesickness.
"My other kids sounded so happy in school when I would call that I used to ask them when they came back home, 'Were you ever homesick?' and they'd reply, 'Of course! We just didn't want to show it to you, because we didn't want you to cry!'"
See also: 5 Insider Tips On Preparing Your Teens For Boarding School
Tough love
Despite her youngest son's brief unhappiness in prep school itself, Ezurin knew she would damage his future chances by pulling him out of school.
"When my eldest and youngest sons were homesick, I came so close to taking them out. I'm glad I didn't!" Ezurin muses.
"When my youngest asked to come home, my ex-husband said, 'No, we're not taking you out; if you want out, you'll have to get yourself expelled!' Of course, my son didn't want that. Now, he's so happy, he's been at that prep school for 3 years!"
See also: How Motherhood Has Upped Ung Yiu Lin's Multitasking Game
A long distance family
Without exception, Ezurin travelled with all her kids to their chosen boarding school and ensured that they were well settled before leaving back for Kuala Lumpur.
Despite their different term holidays and various schedules, the family always found time to be together and bond over holidays or shorter visits.
"People always say, if you send kids abroad too early, they'll forget about you. I'll admit I always feared that they would love me less once they got to boarding school.
"Honestly, I feel they love me more. They're much closer to me now and appreciate me more because we don't see each other as often. Before, they might take you for granted, but after a period of separation, they'll express their love for you so obviously."
Tatler Tours: Jenn Low's Urban KL Home Built On Favourite Memories & Family Treasures
Select, prepare, repeat
To an outsider, the most sensible decision would seem to place the siblings altogether in the same boarding school, so they can keep one another company. But Ezurin was of a different opinion regarding this:
"Each child is different. They have different personalities, some are sporty, some are better academically, some are better with musical instruments. You have to know which category your child fits into, and then send them to a school that fits them.
Related: 8 Eco-Friendly International Schools In Malaysia
"My daughter grew up with 4 brothers and wanted to go to an all-girls school. My twins were more into sports, and wanted to be at the school their father went to, so we sent them to Tottenham College."
"Of course people said, 'Are you crazy? Think of how hectic it will be during holidays, you'll need to arrange for various drivers to bring them all back, they'll have different term breaks, and all that'.
"But it's not about our convenience. I had to think about their future, not what was easy for me. I didn't mind doing it, and it all turned out well in the end."
Ezurin's advice for other parents:
Opt for at least a year or 2 in preparatory school before sending them to boarding school – a prep school will be able to advise on which boarding school is best suited to the child ultimately. For my eldest, a lot of our time was taken up finding the right tutor and the right school as well as with long hours of tuition.


It's not you who is going to school, it's your child. I picked based off the calibre of each of my kids. Every parent is ambitious when it comes to their kids – they want to send them to the best school, but it doesn't always work that way. Choose for your child, not for you.


When you visit the school, check everything – check where the kids will be eating, check the food. You're leaving your child into their care for the next few months, so make sure you check every single thing before you leave!
Home Away From Home: Exploring Boarding Life At Marlborough College Malaysia