Fashion Photographer Extraordinaire: Chen Man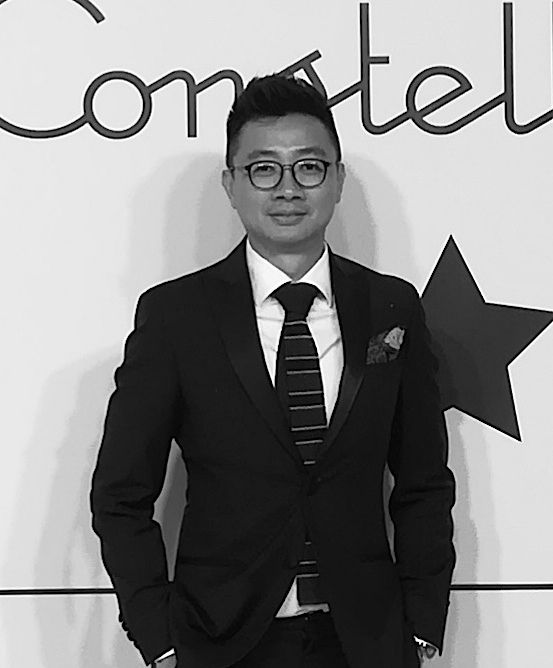 By Brian Cheong
July 17, 2020
Hailed as China's top talent in fashion photography, Chen Man was not only selected by Piaget as one of its 10 Extraordinary Women, she was hired to photograph the campaign as well
Recently, she partnered with Piaget, playing the dual role of a member of its Extraordinary Women community as well as the photographer for the campaign. She describes it as a great experience, and praises the other nine women that include Jessica Chastain, Constance Wu, Cynthia Erivo and Kong Hyo-Jin for their illuminating presence. "Each has her own individual aura of elegance," she says.
See also: 5 Dazzling Highlights Of Piaget's Golden Oasis Collection
Tatler Malaysia sits down with the visual artist, herself a picture of sublime elegance at 40, to probe deeper into her art.
Why are you passionate about photography?
To me, photography is sharing that split second with an individual, an object, a scene, a moment of eternal togetherness. Eternity doesn't exist physically but the moment I pick up my camera to shoot, I aspire to freeze that perfect moment for eternity.
Have you always wanted to do fashion photography?
My dad used to paint big advertisements. At that time, there was no printing or photography—everything had to be purely hand-painted. So I first learned to paint, then I did graphic design, and then dabbled in the multimedia field, before finally picking up photography.
I was never a verbal child, I like to see, and like to use images to express myself.
What do you look out for in your fashion photography?
I'm always searching for a visual expression that blends Eastern and Western cultures. Visual language needs no translation. I was never a verbal child, I like to see, and like to use images to express myself.
How do you think fashion photography, or even fashion, has evolved since the day you started?
Fashion is constantly evolving due to the changes in perception and advancement in technology. For one, there's less communication barrier between people. Fashion is developing in two directions—it's either individualism or practicality.
You've worked with some of the top brands and personalities in the world. How do you balance your creative integrity as an artist and the commercial demands of your clients?
It's just like a chef. First, I look at what ingredients are available. Then I try to understand the kind of taste the guest wants, and work accordingly.
Frankly speaking, there's nothing to balance; everything is in a relationship with one another. Artists replicate their works to obtain residual value and things like iPads are also works of art. Do not distinguish them; distinguishing them is a limitation.
See also: Tatler Hot List: 16 Women Fighting For Fairness in Asia
What do you love about collaborating with other people, whether it is for a fashion spread or an ad campaign?
I like all kinds of collaborations. The key is to know what the client wants or me being able to give the client what they want, and being able to fully comprehend their needs and recommend the best possible direction.
As an artist, what do you enjoy exploring in your own time?
I'm very much into technology and digital products. I personally purchase a lot of electronics.
See also: The Most Anticipated Smart Phones of 2020
What is your proudest work so far?
I would say it is the "Love and Water" series, a collaboration with MAC Cosmetics. "Love" as the most important human emotion, and "water" as the most important element for life. I got to integrate certain aspects of China and the Chinese culture to share with the community. In this new era, people prefer this form of communication. As an artist, it is my way of reaching out to them.
See also: Piaget CEO Chabi Nouri Leadership, Success & Her Bling Of Choice