Father's Day 2021: 5 Tatler Friends Pay Tribute To The Fathers In Their Lives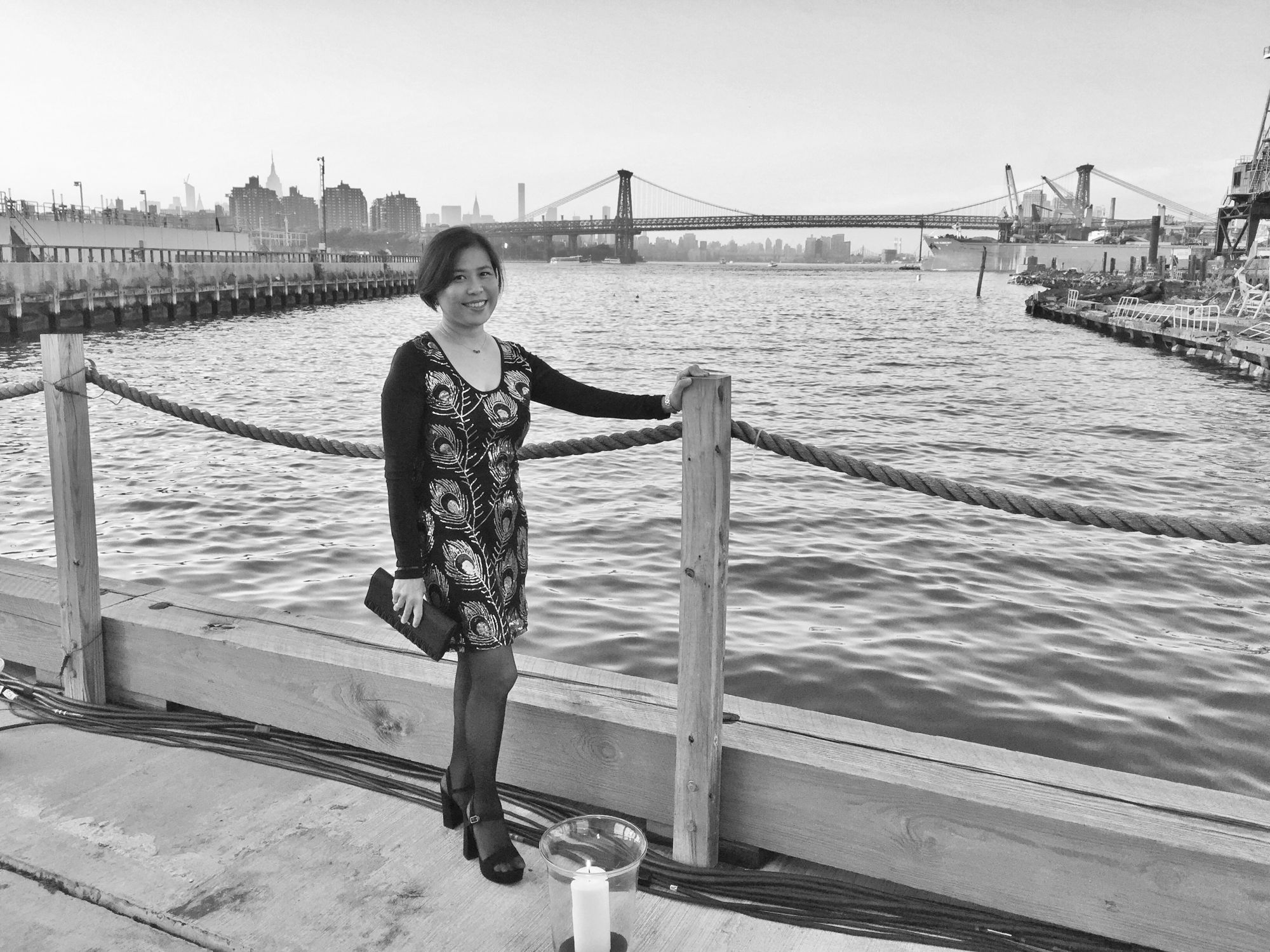 By Elizabeth Soong
June 04, 2021
Ahead of Father's Day, we've reached out to these personalities to pen what they would say to the fathers in their lives
Elyna Effendi
Both my dad (Tan Sri Effendi Norwawi) and my husband (Casmad Sanuri) sadly lost their fathers at a young age, but I'm amazed every day at the fathers they became. There were some challenging years when my dad and I were somewhat distant, but because of Memed (Casmad) I found my way back into my dad's life. Today I treasure our afternoons on the golf course, our family dinners and movie nights.
Throwback: National Footballer Brendan Gan On Being A New Dad
I shall forever be grateful to both of these men for so many things in my life today. Dad has been the one who pushed my siblings and I to be our best, the one who taught me how to harness my strengths, and the person who reminded me daily how important it was to be good, kind and thoughtful towards every human being we encounter no matter their circumstance. I thank him for teaching me that nothing is impossible, and that I should never take anything in this life for granted.
My husband, and father to our two children, has been our pillar and foundation in our home. He reminds us all about humility, empathy and compassion. He taught us about consideration, understanding and appreciation of all the incredible experiences and people in our lives. I love our outdoor adventures and that you remind us all to stay fit and healthy.
To say I'm blessed, almost feels like an understatement to have these two special men in my life. I pray that they know how special they are to me and the kids (and grandkids), and I thank them with all my heart for their support and unconditional love. So, for Father's Day, we shall eat your favourite food, play your favourite game and watch your favourite film to thank you for all the times you've been there for us. Happy Father's Day... we love you!
See also: Our Favourite Father & Child Duos Through The Years
Puteri Zaharudin-Varricchio
If I were to ask my husband (Mark Varricchio) his greatest achievement to date, he would quote the words of Winston Churchill: "My most brilliant achievement was my ability to be able to persuade my wife to marry me."
When I reflect on the meaning and importance of Father's Day, I can't help but think about the influence and impact my husband has in shaping our family values. He isn't just a father to our son Max, but he is a wonderful team player in our marriage.
He has been my anchor and strength as we faced the challenges of Covid over the past year and never once he complained. As my focus steered towards my company where I needed to spend more time persevering through, it was my husband who had taken on more of an active role in holding up the household and family matters. For the most part of the year, he was a teacher, coach, chef, personal shopper, confidant, nurse, vet, entertainer, the list goes on. All those things and more while balancing his own work commitments. Plus, he often took time away from the office to ensure Max was given as much one-on-one time as possible. At the end of long days at my floral boutique, I would come home expecting to tag him out and resume home duties only to find out that everything was taken care of and I was able to unwind without guilt.
I am glad Max has both of us to look up to—not just limiting to traditional gender roles as Papa can also be a wonderful cook, but of course Mummy's cooking is always better!
Happy Father's Day, my love. You complete me.
See also: 6 Family Men, On Their Most Amusing Memories From Fatherhood
Jenn Low
With two kids, at 2 and 4 years old, things can get full on really quickly in the Elliott household! I'm really grateful that Luke is genuinely a fun and hands-on dad. Despite his busy schedule, he loves spending time with the kids and is incredible at imaginative play—from pretending the floor is lava, to playing pirates at the pool, the list is truly endless. The other day, Olivia said, "I love you for one million days!" The kids adore their daddy!
See also: Jenn Low's Urban KL Home Built On Favourite Memories & Family Treasures
Yong Mei Fong and Yong Mei Ling
There are so many things we admire in our dad (Dato' Kevin Yong) but I think the greatest thing is his kindness and desire to help others. He consistently goes out of his way to be of service to someone else. It's such an amazing trait to have.
Also his humour and ability to laugh at himself. Our dad is the life of the party and we love laughing/making memories together (even though sometimes he's just laughing at us). He even succumbs to TikTok videos when we push him, and he's pretty good at them too!
See also: Yong Mei Ling & Yong Mei Fong On Sisterhood, Family Values & Fashion Love