The Founders Of Hom Malaysia Take The Concept Of Co-Living In The City To The Next Level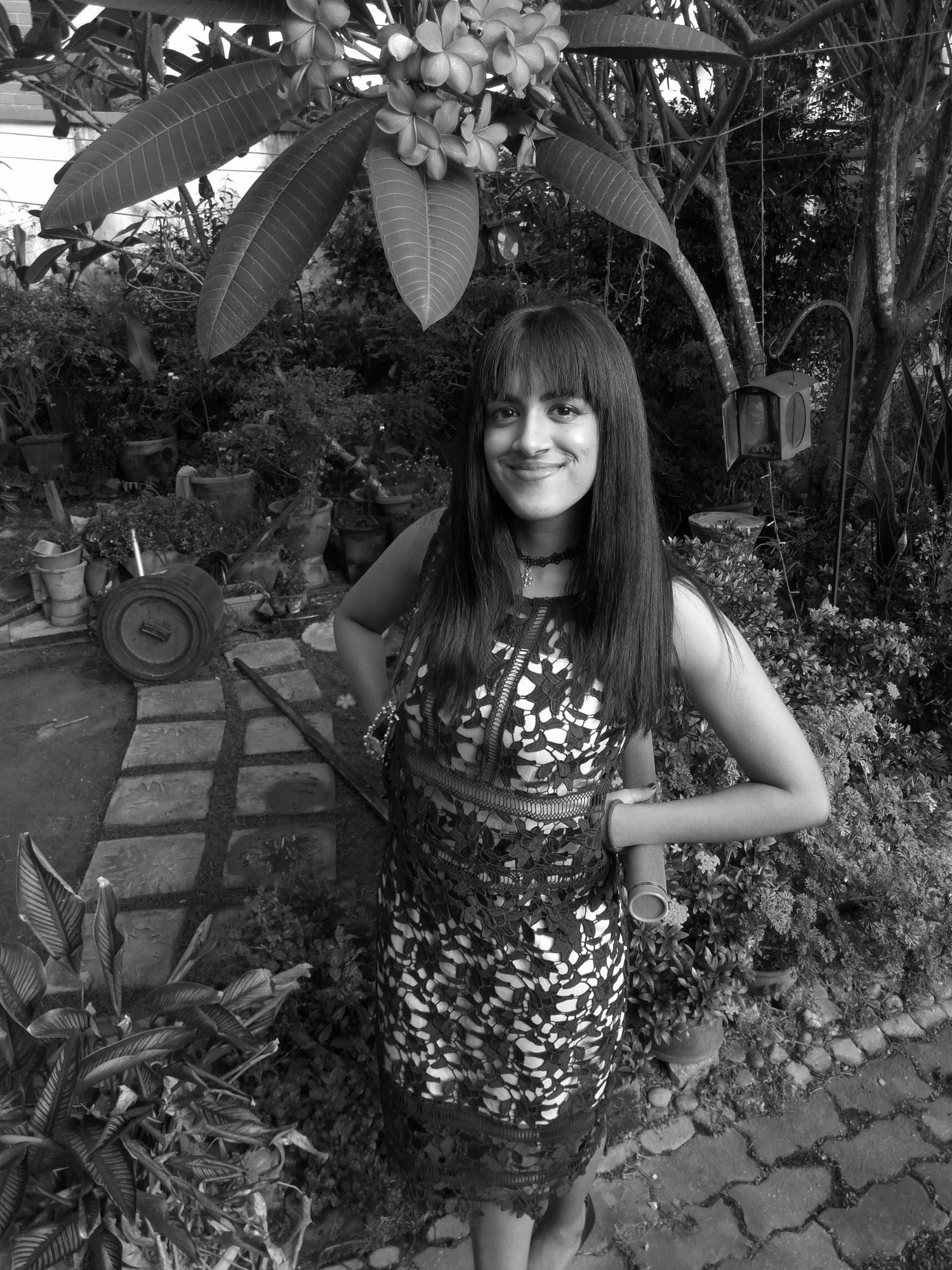 By Tania Jayatilaka
August 14, 2020
Felix Ferdinand and Bryan Lim of Hom Malaysia are on a mission to make city living more inclusive than ever
In July 2020, Hom Malaysia, a real-estate web platform that offers young working professionals a chance to hunker down in KL's most coveted addresses without breaking the bank, was launched.
Take, for instance, Hom's cosy 2-3 bedroom serviced apartments at Sky Suites KLCC. Located a stone's throw from the iconic Petronas Twin Towers, these furnished units that range from 649sf to 849sf in size are available for rent to small groups at approximately RM1,500-RM3,000 per month. Hom's collection of beautiful co-living spaces is also available at Novum in Bangsar South, with more to come in the pipeline.
The company's founders Felix Ferdinand and Bryan Lim are on a daring mission to make living in the city, where real estate prices are sky high, more accessible.
Stoically unfazed by the Covid-19 pandemic, the duo counts themselves lucky to have made it this far in launching their first co-living space in spite of the challenging past few months.
See also: Why Setia Sky Seputeh Is Resort Living In The City At Its Finest
"In a time of crisis, urbanites need a greater sense of community more than ever," notes CEO Ferdinand whose experience in real estate, finance and commercial planning proved to be enormously useful in this start-up. "We know people who spent the entire duration of the MCO alone, confined within four walls. But when you stay with friends whom you know and love, there's a sense of caring for each other, cooking together and more that just bring people closer. That's really what Hom is all about."
Home Tour: The Stiletto House In Singapore
(Hom is) a tool that helps young urbanites to find not just a place to stay, but also a community they could fit in with.
The target audience? Working millennials and urban nomads who dream of living closer to their workplaces in the city.
The goal? To simplify the often daunting process of renting and settling into these inaccessible city living spaces via one user-friendly platform.
"My family was based in Indonesia for a while, but when I came back to Malaysia, I was living alone," shares COO Lim, who also lived and worked in China prior to moving back to Kuala Lumpur for good. "It was kind of lonely — I didn't know my neighbours at all. We were living in the same building but we were strangers."
After meeting through a mutual acquaintance, Ferdinand and Lim kept in touch. Though he initially planned to remain in China a little longer for work, Lim decided to return home to join forces with Ferdinand to solve a problem that they both relate to.
See also: 4 Easy Tips On Creating A Beautiful Work Space At Home
"When you look at Jakarta, Bangkok, Kuala Lumpur and other big cities in Southeast Asia, the same problems exist," Lim says. "First, commuting every day in heavy traffic is not ideal. Housing is also an issue and people don't want to live too far from where they work. Once they do end up moving to the city, they often feel lonely and isolated."
Ferdinand shares that the initial idea they had for Hom was an app that helped people to get to know their neighbours. Along the way, it adapted to become a tool that helps young urbanites to find not just a place to stay, but also a community they could fit in with.
Apart from finding accommodation, tenants can rely on Hom's community managers to schedule informal get-togethers with existing tenants (fondly known as 'homies') or other applicants who might be a good match for them.
"Coming from a real estate background, I knew our focus shouldn't be just about making a cool app but a practical one," Ferdinand says. Lim adds: "And honestly, an app doesn't create community, people do."
They plan to launch a Hom mobile app and expand to prime areas like Mont Kiara and more very soon. The industrious duo shows us the impactful side of start-up life and why the road to success needn't be a solo journey.
More: 7 Ways Benjamin Teo Redefines The Modern Coworking Space Through Co-labs
We want to reduce the fear that comes with moving out and renting your own space.
What challenges did you face in launching Hom?
Lim: A lot of people don't know what co-living is. The most common response we get is: "Is it like tiny partitioned rooms and shared kitchens? Bunkbeds and stuff?" It was a challenge to get people to understand what we're doing.
Ferdinand: Of course, in recent months, Hom's launch was affected by the partial lockdown. But internally, our team was accelerated. The pandemic really reinforced how important it is to have community.
How will Hom meet the needs of young working adults in the city?
F: It will bring accessibility to more people, open up more living spaces, and bring community back into the city. People living in Subang or Shah Alam who work in KLCC can shorten the time it takes to commute to work and live in a secure community where maintenance, billing and other housing-related matters can be done entirely through an app.
Tell us more about the soon-to-launch Hom app.
L: Our brand is all about relating to millennials, right? For many of them, it might be their first time moving out, renting a space on their own, managing paperwork and paying bills. Today, if I wanted to find a space in KLCC, I'll be able book it through the app and just move in – no messy paperwork needed. Through the app, people will be able to make monthly rental payments, schedule for housekeeping, request for maintenance services, meet other people living under Hom or maybe even transfer to another Hom building easily.
How do you select the location of Hom's co-living spaces?
F: First, we look at locations that are commercially viable – it should be a place that has banks, public transportation, commercial districts and job opportunities. Then we look into demographics, and what people like to do there. Because of this, each property presents a different design philosophy and set of experiences that match that demographic.
Do the design themes vary across different Hom units?
F: It depends. For each venue, the design changes based on behaviour. Some people might think the design of this particular property isn't that impressive or luxurious, but it serves a function and a purpose. Do the people here work from home? How much time do they spend in communal areas? Do they even need a big-screen TV when they mostly watch shows on their phones and laptops? To us, good design is a by-product of functionality.
More: 6 Prestigious Properties In Klang Valley That Are Dream Homes Come To Life
What's it like running a startup with a friend?
F: Personality-wise, we're totally different, but what matters is that we want to solve the same problem. We have the same values, the same principles and the same faith to back us up. We manage different teams but we back each other up all the time, and I'm grateful for that.
L: It boils down to having the same values. There are friends you can do business with and friends you would just prefer to hang out with.
What's the one thing you can't live without in your own homes?
L: My laptop. I work and watch movies on it.
F: I can't live without my phone. And maybe also my hair-dryer.
What change do you want to drive in real estate in the next few years?
F: In the future, we want to work closely with government agencies, the housing ministry and property developers. The property sector is a very highly-regulated industry, property prices are expensive and people our age can't afford them. Even if they can, they look for something more inclusive, and that's where we hope to come in and change things.
L: Ultimately, we want to reduce the fear that comes with moving out and renting your own space.
ICYMI: Martyn Lawrence Bullard Designed Kendall Jenner's Home—Now Go Inside His
Photography Khairul Imran
Location Hom, Sky Suites KLCC