Being A Female In Male-Dominated Sports: 3 Women On What They Love About It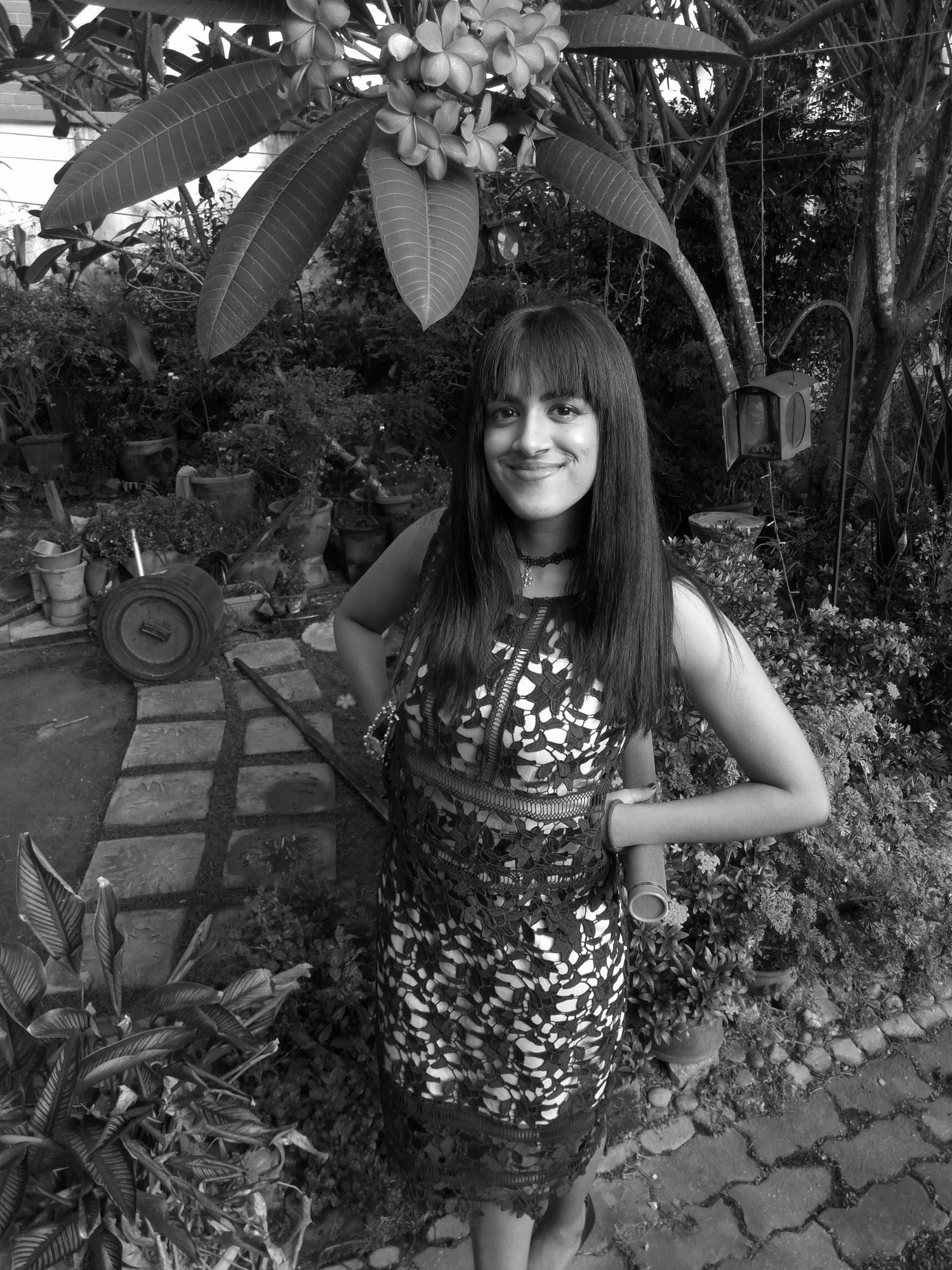 By Tania Jayatilaka
March 06, 2020
How 3 women from very different walks of life are forging a path for themselves in sports on the basis of talent and grit, not gender
Nabila Razali, Toyota Gazoo Racing challenger
Seated across from me, 27-year-old Nabila Razali is a picture of contentment: laughing eyes, a demure manner and a melodic lilt to her speaking voice that tells of a blossoming singing career.
What's less obvious, however, is her passion for street racing. It was this longstanding interest in motorsports that spurred her to jump at an offer to participate in the Toyota Gazoo Racing events, a street racing series in Malaysia that lets drivers compete in amateur, professional and celebrity classes.
Related: 9 Inspiring Women Taking The Lead In The Malaysian And International F&B Scenes
"The first time I was in the race, I cried from sheer nervousness," Nabila laughs. "It was so hard just getting myself out onto the track for my fear of crashing into the other cars."
The whole experience taught the singer-actress the kind of lessons that would stay with her for life: the ability to remain calm under intense pressure and to bounce back from failure.
"Now when I'm behind the wheel, the adrenaline makes me forget the world outside for the moment, and I just want to finish the race and win first."
"As in life, I put my feet on the pedal and go forward without looking back," says the artiste, who's been the target of a great deal of criticism both on social media and from spectators in the sport.
"I don't see the motorsports scene as a 'man's world' – I see it as an opportunity for me to level up in my career and explore more of what's out there. I've even tried bungee jumping in the past, but I still feel like there's so much I haven't yet explored."
Although April 2020 marks the season finale of Toyota Gazoo Racing and Nabila's last race of the series, she's convinced that a career in racing still looms in the horizon of her future.
What I've learnt:
Don't be afraid to do the things you want to do. Don't let what others say stop you from following your passion.
Keshika Subbarao, Football coach
When she was just 5 years old, Keshika Subbarao watched a Manchester United match and fell in love with the sport almost instantly. The young Anglia Ruskin University Law grad lets out a laugh when I ask her to recreate the facial expression she has on when she's out on the field.
"Well, it changes drastically depending on whether the team is winning," she grins. "If we're not winning...(Laughs)"
Although she started out coaching the girls' teams at youth football academy FC Kuala Lumpur, Subbarao's superiors quickly grew to appreciate her no-nonsense coaching style and ability to produce good results.
Soon, she was put in charge of the Under-16 and Under-18 boys' teams. At present, she is the only female coach in the club.
"I love the process of building connections with the players and bringing together different players to build a team," Subbarao says. "Seeing them train, helping them get better and watching them enjoy the fruits of their labour in matches is very rewarding and a huge source of joy."
A passionate advocate of youth development through sports, Subbarao was recently appointed sports ambassador for the Women's Aid Organisation. Once every 2 weeks, Subbarao sits down with other like-minded football pundits to host a sports segment at BFM radio station.
More: Bend It Like Beckham Director Gurinder Chadha On 5 Ways To Better Malaysian Films
While she's enjoyed the journey so far, she's come to learn that the banes of the job happen in tandem with its triumphs and successes. Archaic attitudes towards women in sports and misogynistic bosses aside, Subbarao suggests with a grin that her legal training has enhanced her diplomatic ability to address adversity tactfully.
"What annoys me is the assumption that a female coach should only coach a female football team. Football is for everyone, regardless of gender," she says.
"On the other hand, the highlight for me was at the end of the last season, when my players told me how much it meant to them to be part of the team, and how all the experiences we had together made them better people."
"That's priceless, and it's what football should be about – empowering someone to be the best version of themselves."
What I've learnt:
I try to take a few moments before each match to remind myself to be present, and enjoy the match.
It's easy to get caught up in the pressure, the results and other external factors, but it's also important to recognise what a privilege it is to be able to have these experiences and remember the reasons I love football in the first place.
Melissa Zecha, Go-kart racer
"I forgot to tell you I was born on March 8th, Women's International Day," Melissa Zecha enthuses, amidst talk of female empowerment and what keeps her busy these days.
A full time Pilates instructor, Zecha splits her time between classes and teaching English to Myanmar children, a social cause she's maintained for the past 3 years. "I try not to taint their enthusiastic spirit, but I am tough with them because I want them to be hardworking," says the strong-willed 48-year-old.
Be that as it may, she's toughest on herself more than anyone else. For nearly 5 years now, Zecha has participated in go-karting as a hobby, joining in gruelling races like the IKC Gokart series challenge, among others.
See also: 10 Health Advocates On Instagram Who Have Made Malaysians Fitter
"Go-karting has taught me perseverance, resilience and grit," she says. "What I learn on the track, I apply to the rest of my life. My proudest moment in go-kart racing is when I started at the starting grid at 11th place and came 2nd in the race – my first podium win."
Her latest goal? To qualify for an over-45 pro league (all male, coincidentally), an ambition which demands greater discipline, consistency of speed across 25 laps and more practice driving a high-speed DD2 kart, among other things.
Unphased at being the only female racer on the track, Zecha has learnt to train her body for the challenge, using both physical strength and strategy of mind when behind the wheel.
"The guys in the race are physically stronger and more robust than I am. If I give my entire physical strength in the first 15 minutes, I won't have strength to endure the last moments in a race. So I've learnt to pace myself and train my body."
Zecha's current fitness routine helps prepare her for the physical demands of go-karting. It includes 20-minute up-hill runs, gyrotonic workouts and Pilates, swimming 1km at least 3 times a week and neck exercises with weights.
"I make sure I train in all types of weather," she says. "The rain does not bother me, neither does running at 1pm or swimming at 6am. I believe it's healthy to be hardworking in whatever you do."
What I've learnt:
You can't break down and stress out each time something goes wrong or every time someone makes you angry. Work on improving your game and you'll see the results in time.
ICYMI: How Malaysian Gold Medal Gymnast Farah Ann Abdul Hadi Handles Her Food Cravings
Hair Shallee Ping
Make-Up Shallee Ping & Bee Ramza
Photography Khairul Imran