How 3 Influential NGOs Will Benefit From The Melium Group x Malaysia Tatler Charity Auction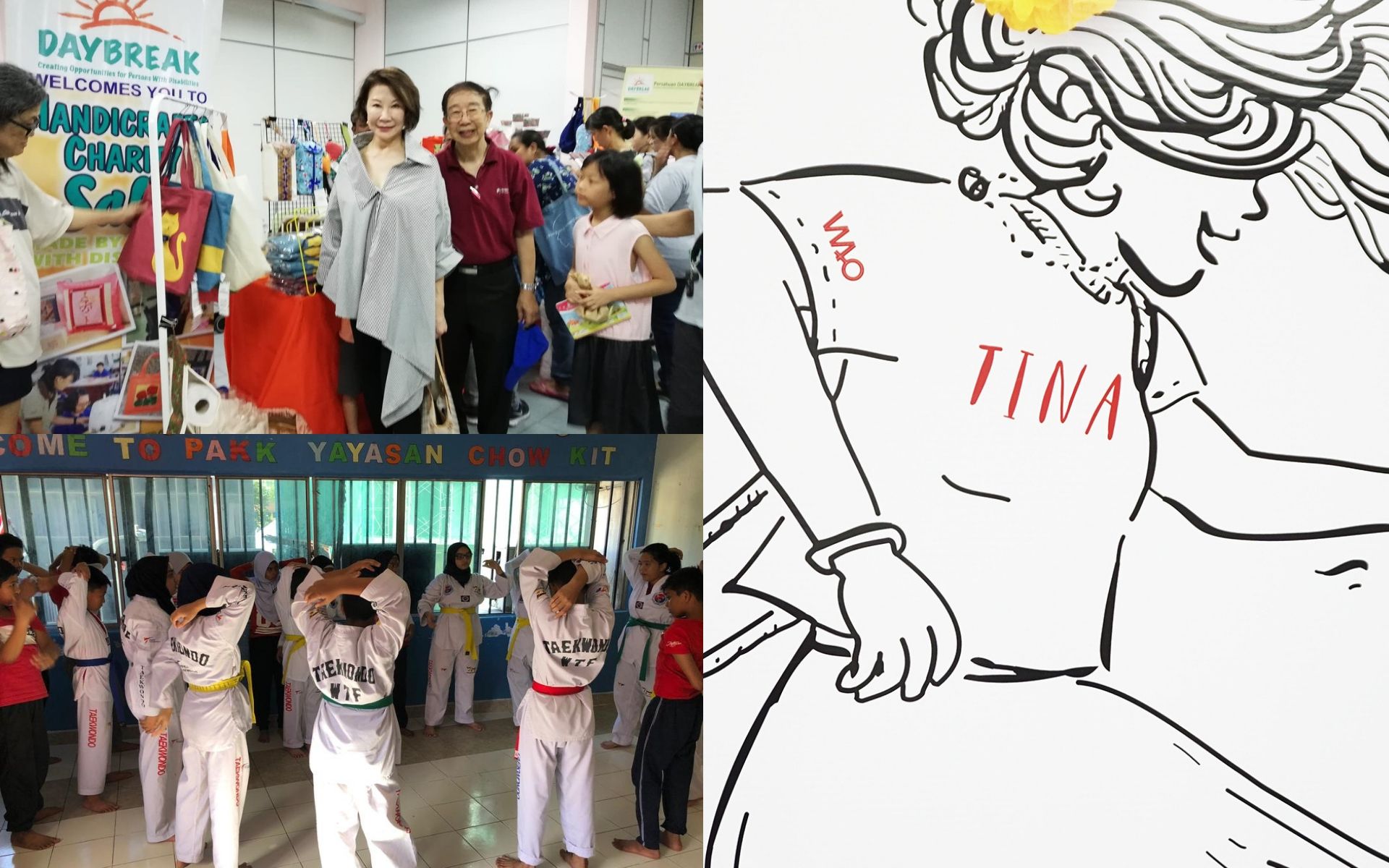 By Jessica Liew
June 14, 2019
Of the 12 charity organisations that will received 100% proceeds from the 30th anniversary auction, these 3 NGOs share how the funds will help in their noble missions.
With its affluent connections and an auction list amounting to a whopping 80 items, it's easy to overlook the fact that The Melium Group x Malaysia Tatler Charity Auction is a fundraiser, at heart. When the auction inititiators, Dato' Seri Farah Khan and Florence Fang, launched their first auction in 2009, their goal was to unify the crème de la crème of society for an evening of goodwill. The success of their first 2 auctions raised a combination of RM5 million and seeded the betterment of 5 charity organisations each year. This 30th anniversary charity auction, the committee of 12 ladies, including co-chair Lee Jim Leng, are set on 12 notable NGOs as beneficiaries. Ahead of the auction, get to know the 3 recipient charities and their charismatic female leaders.
See also: The Melium Group & Malaysia Tatler 25th Anniversary Charity Auction
1/3 PERSATUAN DAYBREAK
The acronym of Disabled Adults and Youths Being Rewarded, Encouraged and Accepted in Kinta, Daybreak was founded 27 years ago by the Canning Garden Methodist Church, and led by executive chairman, Puan Sri Sandra Lee. Currently based in Ipoh, the organisation aims to spread its influence outside of Perak to support the differently aided community. Puan Sri Sandra, who is also a committee member, paints a bigger picture for Daybreak.
What is Daybreak advocating for?
As an advocate for the rights of persons and disabilities, Persatuan Daybreak provides vocational training to give the disabled dignity for employment that matches their skill sets. Our greatest satisfaction is when we place them out successfully, and they make an income equivalent to a normal person's. It gives them a sense of dignity.
What are the initiatives you plan to launch, with this year's proceeds?
We have 5 training modules — the push is toward social enterprise — to teach them to generate income that's sustainable for themselves and the centre, too. The 5 skills include packaging and assemblt, cleaning, handicrafts and vegetable farming.
How will The Melium Group x Malaysia Tatler charity auction improve Daybreak's facilities?
With the money, we hope to replace all our sewing machines, which are over 20 years old, and we want to expand our production department by investing in special, adjustable work tables that can cater to different heights of the disabled workers, that will help with bigger production runs.
See also: Malaysia AIDS Foundation Raises RM355,000 At A #GirlPower Gala Dinner
2/3 WOMEN'S AID ORGANISATION (WAO)
Established in 1982, WAO has taken in women and children who face abuse, with free shelter, counselling and crisis support. The human-rights centric organisation has strived to eradicate domestic violence by educating society on the appropriate way to resolve family matters, among other things. Its efforts has paid off through various recognitions, including the launch of an SMS helpline, TINA. Its president, Carol Chin, brings us up to speed on the organisation's current progress.
What is WAO advocating for?
WAO advocates for women's rights, and first and foremost, provides shelter to abused women, as well as equality for all. All women need to be empowered and given opportunities to blossom and be future CEOs — I think there's always a glass ceiling that's creating obstacles in our lives, be it personal or career-wise, that somehow doesn't give women equal chances.
How has WAO used the proceeds for the organisation's benefit?
Besides upkeeping our shelter, we were able to successfully lobby for amendments to the Domestic Violence Act 2017. This helps survivors of domestic violence to get their own emergency protection order, and obtain it easily.
What is the best and most effective way for society to help WAO's advocacy?
Donate, donate, and donate. Join us whenever we set up public booths, participate in our warranty programs and become a member. We welcome male members too — we do have male members, but not in droves. We hope to grow the number, to welcome every one as members in future.
See also: 10 Visionary Industry Leaders Reveal Their Roadmaps To #BalanceForBetter
3/3 YAYASAN CHOW KIT
The founder of Yayasan Chow Kit, Dr Hartini Zainudin, first started as a volunteer at Yayasan Salam in 2005. In 2012, the organisation spun away from Yayasan Salam and became its own foundation and had served over 500 children. Today, Dr Hartini can proudly represent over 2,000 children and their families, having equipped them with food, shelter and welfare programmes for children to young adults. The good doctor shares their expansion thus far.
How would you measure Yayasan Chow Kit's growth since its humble beginnings?
We've moved from providing direct services to children in and around Chow Kit, to children in and around Kuala Lumpur and Malaysia. From local issues to national issues such as baby dumping and access to education health services, to addressing childhood statelessness, child protection and better case management for children in crisis. We consult with fellow partner NGOs and academics and the government on different issues, too.
In reflection, how has the hard work paid off?
I love that the circle of giving comes back, when the children, now grown up, come back to work with other children at the centre. There's an understanding of giving back and paying forward, that sense of community. We are also recognised by international organisations, including the United Nations, in our efforts to protect the rights of all children. I know we're doing right by children when they come to us and go to school, happy and smiling, as opposed to their tearful first days. Social workers and teachers too, are working on each child's case every week, no child gets left behind.
How will the funds from this charity auction help with your missions?
By strengthening our social services and social workers to work better by the children. Last year, there were 4 social workers who served 2,000 cases — that's a lot for 4 persons. We have an emergency crisis hotline, and I would personally respond in the middle of the night. We've documented proper procedures and proceses for different emergencies and issues, and we'd like to do an outreach again to share our knowledge with communities and organisations.
See also: A Charity Dinner: How Generous Donors Saved The Lives Of 6 Children
Read more about The Melium Group x Malaysia Tatler 30th anniversary charity auction committee members here or see this gallery of all the auction items.